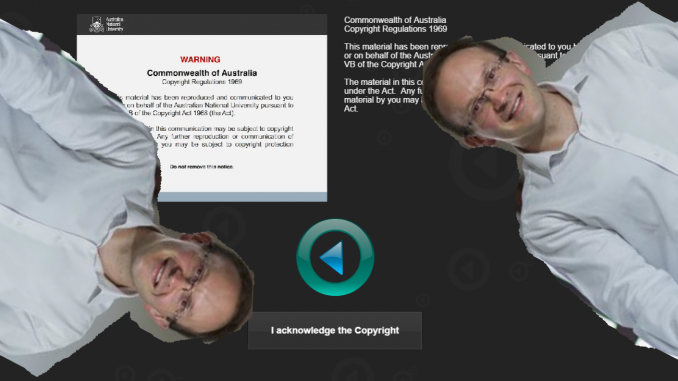 The Sermon on the Mount, Reagan's speech at the Berlin Wall, the monologues of Shakespeare – all pale in comparison to the impact and influence of the Echo 360 copyright announcement. And Observer is proud to say we don't need the prior permission of the ANU to reveal that we've found and interviewed the man behind the meme.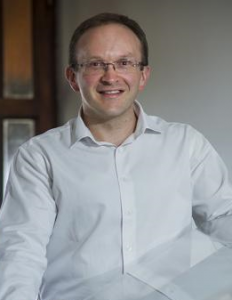 This is Simon Jenkins, a former radio journalist who works in ANU's Public Affairs department and the voice of the announcement played before every recorded lecture. Jenkins' voice first graced the ears of ANU students at the start of 2016 after the powers that be, disappointed with the dull monotone of the former announcement, asked an unsuspecting Jenkins to record a more upbeat version. Jenkins, in a voice we'd previously heard only on double speed at 3AM, told Observer "I didn't realise that such a simple voiceover project would get so much student attention in the form of memes" and only became aware of the wide-spread usage of the audio after he'd recorded. When asked if hearing his own voice bothered him, Jenkins said he "got over that a long time ago" due to his radio career.
Jenkins, a mild-mannered, genial fellow, described himself as "a bit bashful" but said he "considered it quite an honour" to be the source of so much memeing. He has been "truly touched that the students have taken such an interest." Jenkins was particularly enthusiastic about the remix of the announcement produced by Jay Vazlovski last year, and declared "The student who created that – hats off to them, very talented individual."
The audio was recorded in the Chancellery building, where Jenkins performed several takes before choosing the one he found the most engaging. After learning of the wide listenership it received, Jenkins said he'd "probably listen back again" and ask for some feedback.On the whole, however, he was happy with his work, saying "When I was in the booth and I was reading, I would think of reading to you as one person."
Observer is pleased to announce that Jenkins agreed to record a short statement selected by students in a poll on ANU Stalkerspace, provided the statement is not obscene, discriminatory, or critical of the ANU.