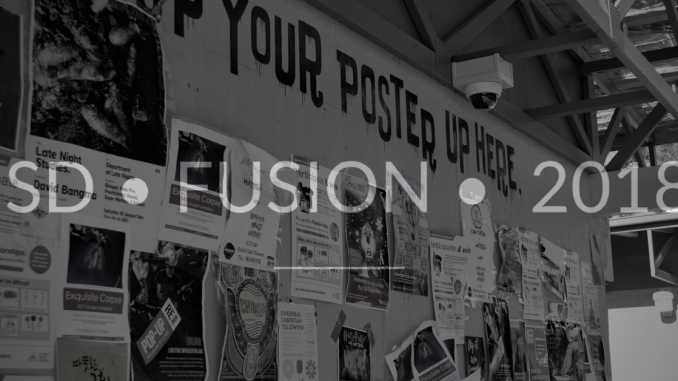 Fusion, one of the two tickets in this year's International Students' Department (ISD) election, committed an electoral offence yesterday by putting up posters in a Restriction Zone, resulting in a two hour campaign ban. The Chinese Students and Scholars Association (CSSA) also had to take down a post endorsing the Fusion ticket.
Fusion received a two hour campaign ban yesterday by displaying posters in an exclusion zone, despite repeated reminders that the zone was to be free from campaigning, Returning Officer Kat Reed told Observer. The electoral regulations for the ISD election have ruled exclusion zones where "it is an offence to actively canvass votes", which include the Pop Up Village, the Melville Hall, the Copland Precinct, and the Chifley Library, similar to the ANUSA general elections held earlier this year.
The CSSA also posted a blog post endorsing Fusion, and was later asked to have it taken down. According to ISD electoral regulations, clubs are only allowed to endorse tickets if all the members in the club are ANU students.
The Fusion Vice Presidential candidate Ciel Liu declined to comment. The CSSA and the Fusion Presidential candidate Joe Guan have not responded to Observer's request for comment before time of publication.
Voting for the ISD Election is now open, from October 9 to October 12. Only international students are eligible to vote.