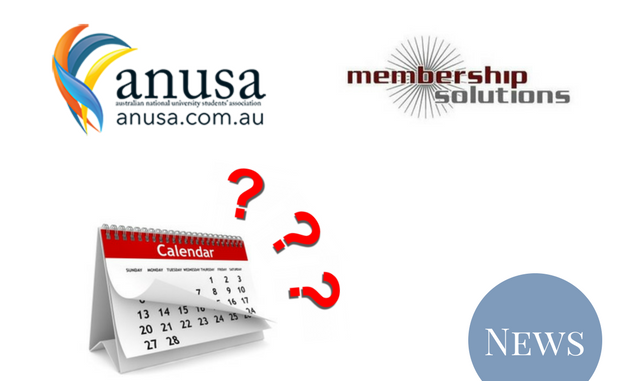 Clubs Council executives announced on March 18 that their new funding system for clubs and societies would launch in "1-2 weeks". However, with this deadline now missed, it marks another delay for the program originally slated for February 2017. These unexpected delays have resulted in multiple clubs being put out of pocket to finance their events this year.
UK based firm Membership Solutions, providers of the MSL product, were contracted by ANUSA and PARSA to "provide new websites, clubs and societies tools, messaging, e-commerce and community resources", for ANU's 21,000 students. For clubs and societies, MSL was meant to offer an online system to process funding and reimbursements. However, due to delays with the program, many clubs have been forced to finance events out of pocket.
Ronja Schubert, President of the Fashion and Beauty Association (FabSoc) at ANU said, "From our two events of the year we are sitting at over $1200 out of pocket." She explained "at the beginning of last year it was almost expected that we would be out of pocket for a long time, which was frustrating for everyone". This impacted executive members the most, however other clubs are waiting on MSL so they can be reimbursed for contributions to FabSoc events.
Zachary Lord, President of DinSoc and former Clubs Council Funding Officer, told Observer DinSoc "paid for most of the food and banners", at their 'Best Event of the Year' with FabSoc, but declined to comment on the amount spent. However, he did say that  "[The Clubs Council] has repeated the same mistake as last year": having clubs remain out of pocket in the absence of a proper interim reimbursement system. He said that while "[DinSoc has] a large paid membership base and [its] events are extremely economical", numerous unexpected delays in MSL implementation have "without a doubt affected other clubs".
Other clubs that have been impacted include the ANU Music Society, which told Observer it has "been out of pocket for a number of events so far this semester". Likewise, the South Asian Students' Society said it has been put "under slight financial strain" due to MSL delays.
Current Clubs Council Funding Officer Ian Fulton told Observer, "We have money available." However, he admitted, "[The Clubs Council does] not have any way of distributing it." He also apologised "for the strain and inconveniences" these delays have placed on many clubs. "Unexpected complications and misunderstandings [with MSL]" resulted in the February 2017 deadline being pushed into 2018, Fulton said. Since March 18, clubs have been able to submit reimbursement claims through JotForm, a paid subscription service. Fulton had previously stated, "I do not believe we [the Clubs Council] need to create a substitute form."
In October 2017, the Clubs Council requested an additional $20,000 to finalise MSL development, accounting for 72% of their proposed 2018 administration budget. This request was attributed as an "an unexpected cost," but "necessary to finalise the clubs funding module." When asked by Observer, the Clubs Council did not provide comment on the nature of this unexpected cost, how it was necessary to the completion of MSL, or if it had contributed to MSL delays.
Know something we don't know? Email [email protected] or use our anonymous tip submission.
If you have an issue with this article, or a correction to make, you can contact us at [email protected], submit a formal dispute, or angery react the Facebook post.
Want to get involved? You can write articles, photograph, livestream or do web support. We're also looking for someone to yell "extra!" outside Davey Lodge at 1AM. Apply today!