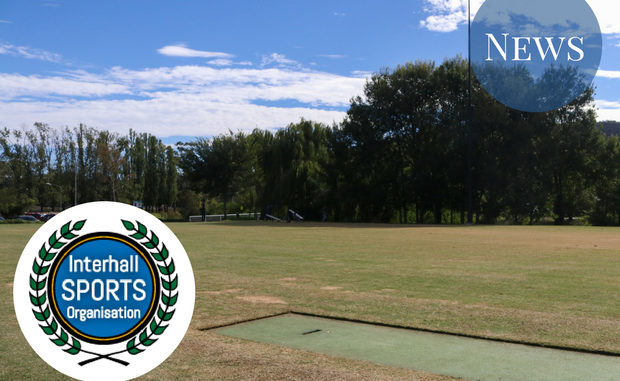 Cricket will not be a fixture of the competitive Interhall sport calendar this year, after the Interhall Sports Organisation (ISO) voted for the sport to be played socially, rather than on a competitive basis.
Tommy King, current ISO president, emphasized the difficulty of organizing the weekly competition. He stated that "games were three hours and often ran overtime". According to King, weather also proved a significant impediment, as "in the past the competition has not been counted … due to the number of cancellations" due to poor weather. "Overall it was quite a tough sport to manage," King said, adding that the removal of cricket will "free up" time this year for other events in the ISO calendar, although no such events have been put forward publicly.
Cricket will no longer receive as many points compared to sports such AFL, soccer, and the other sports played competitively in the Interhall competition. Points will be allocated only to the winners of the competition, similarly to lawn bowls.
ANU Sport stated that player injury was largely the reason for the cut of competitive ISO cricket. Fellows Oval cricket pitch drops off slightly from the level of the grass and this dip at the end of the wicket is "hazardous for fast bowlers"  during run-up as the drop places extra pressure on the bowler's landing foot on the wicket. It also stated that bowlers could only bowl from one end "due to damage to vehicles in the Fellows Oval parking lot in 2016". ANU Sport said the synthetic Willows Oval had been made available to the ISO for competitive Interhall cricket, however stated that "North and South Ovals are not an option for this competition" as the turf wickets would not be able to hold up with this amount of use. ANU Sport told Observer it "support[s]… the ISO decision with respect to cricket."
Some hall residents have expressed disappointment about the decision. Sean Slocombe, a sports representative from John XXIII College, stated that his college felt quite disappointed by the cut. "It would be fair to say that Johns was pretty upset with the decision to cut ISO cricket," said Sean. "Many first years have come and asked when will ISO cricket be played, only to be very disappointed and confused to find out it is no longer an ISO sport." Slocombe went on to say that Johns hopes that the sport is reintroduced to its former place within the ISO calendar in the future.
The decision to cut competitive cricket was made at the 2017 ISO Annual General Meeting. King told Observer that cricket will be available as a social sport in Term Four of this year, though the logistics of such a competition have yet to be organised.
Know something we don't know? Email [email protected] or use our anonymous tip submission.
If you have an issue with this article, or a correction to make, you can contact us at [email protected], submit a formal dispute, or angery react the Facebook post.
Want to get involved? You can write articles, photograph, livestream or do web support. We're also looking for someone to yell "extra!" outside Davey Lodge at 1AM. Apply today!