ANU Releases "Progress Report": Sexual Assault Policy Promises Partially Fulfilled
---
Content Warning: This article contains discussion of sexual assault, sexual harassment, and institutional betrayal.
ANU has released a progress report outlining its response to sexual assault and harassment on campus. The report, released on 17 May at a Respectful Relationships Forum, comes after progress on implementing Australian Human Rights Commission (AHRC) recommendations seemingly stalled last term. To keep track of the extent of ANU's implementation of its commitments, this is an update of Observer's ongoing report card on sexual assault and harassment policy at ANU.
Vice-Chancellor Brian Schmidt and Pro-Vice Chancellor (Student Experience) Richard Baker participated the Respectful Relationships Forum with students and activists. There, they spoke with students and advocates in an effort to communicate ANU's progress in the wake of the AHRC's Changing the Course Report. The University has committed to implementing all the recommendations made by the report. Schmidt stated that "there were a lot of recommendations… [and] I do believe we have made significant progress".
A "Respectful Relationships Progress Report" was the leading document presented at the Forum. It outlines five "key action areas" which ANU's commitments fall into, and provides information on their status. This is the first time that students have been given a list of what promises have been made, which have been delivered, and what the timeline is for the delivery of the rest. ANU released an interactive  timeline on its Respectful Relationships website on 31 May.
So do these announcements stack up against the promises made by ANU in August last year?
Promise Report Card (Updated)
Timeline of Implementation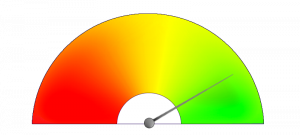 Delivered? Sort of.
ANU's launch of the interactive timeline is a significant shift from last term, when it was difficult to find information on the university's progress because of a lack of centralisation. In highlighting its progress, though, ANU does not direct readers to any new material – it instead links to existing pages and media releases.
There is a more detailed "Progress Report" available as a PDF on the Respectful Relationships website. Out of the eighteen actionable items listed, ANU outlines nine action items that are marked "completed" or have a deadline. ANU has listed the rest of the items as "ongoing", with the least developed policy areas being leadership policy and restorative justice processes. No completion date has been given for these "ongoing" items.
Implementation of Strategy and Ongoing Evaluation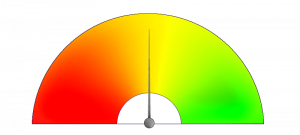 Delivered? In progress.
As a part of the online interactive timeline, ANU re-iterated its review into halls and colleges. Baker confirmed that Nous Group has been awarded the tender in an email sent to students during the semester. Representatives from ANUSA and the Interhall Council of Presidents worked with ANU to draft the Terms of Reference for the review. It is set to be completed by November 2018.
More recently, ANU has been conducting an audit of the Counselling Service. ANU took submissions from students via email, and conducted "interviews with key stakeholders". ANU has yet to clarify whether any changes made to the Counselling Service will be communicated to students.
Research into Restorative Justice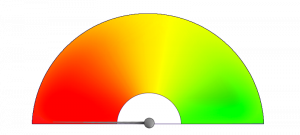 Delivered? No.
Since Term 1, ANU and student groups have had different views in relation to the role of restorative justice within university processes. The University has consistently stated it will fulfill its promise, but is yet to provide examples of research being done or programs being trialled. Restorative justice advocate Codie Bell told Observer that "the lack of movement on a restorative response is disappointing, especially considering its widespread support among student survivors and their allies." RegNet hosted a forum with restorative justice academic Dr Jennifer Llewellyn who explained her work in reforming process within the dentistry school of Dalhousie University.
During the panel in May, Observer questioned Baker on university documents that referenced restorative justice as an avenue for survivors, noting that it did not currently appear to be available to students. Baker clarified that "restorative justice is an option available to them and that a number of survivors have taken advantage of the offer". However, Baker also conceded that "we haven't done as much work on this as we had hoped to at this stage", and did not provide further details on what restorative justice mechanisms are available.
Changes to the Discipline Rule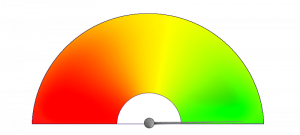 Delivered? Yes.
Observer previously reported on the changes to the federal regulations, which explicitly allow the Discipline Rule to be used in cases of sexual assault and sexual harassment. Registrar for the Division of Student Administration, Ariel Edge, stated during the Forum that reports under the Discipline Rule have increased since the changes. Edge also confirmed that at this stage reports are only going through the Registrar's Office until more staff undergo training.
Communication of Values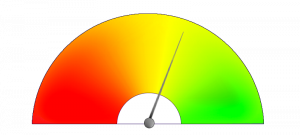 Delivered? Sort of.
Schmidt and Baker did not update the Forum on this promise, with their opening remarks focusing on implementing institutional changes. Schmidt wrote a letter to the ANU community when the AHRC report was first released, emphasising inclusivity, ethical behaviour and collegiality. He has since mentioned the ANU's commitment to safety and equal rights in multiple blog posts, notably in the wake of reporting on homophobic harassment that occured last year.
'First Stop' Unit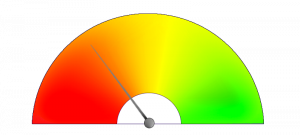 Delivered? In progress (maybe).
ANU makes reference to a "centralised" unit in the Progress Report, which is scheduled to be completed by the end of the year. Baker stated that the unit is "happening". The document circulated at the Panel says this will be completed by the end of 2018, but there is no further public information on the progress of this promise.
Clear and Easy Complaints Procedure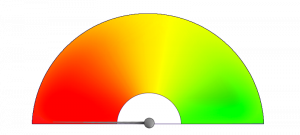 Delivered? No.
As previously reported by Observer, ANUSA Womens Officer Laura Perkov highlighted how the changes to the Discipline Rule are only "a first step" in making complaints procedures more accessible for students. While the University amended its guiding principles on reporting sexual assault and harassment in light of the changes, it still lists substantive policy development in this area as "ongoing".
Documents circulated by Baker and Schmidt during the Panel outline information that has been publicly available through ANU's safety webpages for months. There is some mixed messaging apparent in the documents, as they emphasise the importance of survivors choosing what actions to take, while also providing an apparently linear progression for actions. Baker lamented during the Forum that students were not aware of the Canberra Rape Crisis Service (CRCC) being available on campus. While Baker highlighted the prominence of the CRCC on ANU's website, the page does not explicitly say that the service is available on campus.
HDR Students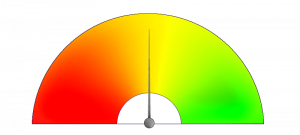 Delivered? To be seen.
At the Forum, Baker announced two new initiatives in relation to the particular experiences of HDR students. First, ANU has appointed a new Deputy-Dean of Higher Degree Research, who role is to oversee training of staff and supervisors. However, their contact details do not appear to be publicly available. There will also be a forum discussing the promise in November 2018. PARSA Women's Officer Emma Davis told Observer that on 1 August a report will be released addressing the experiences of postgraduate students.
Resources and Training for Students and Staff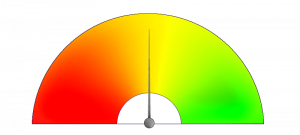 Delivered? Sort of.
A continuing point of contention between students and ANU administration is the role of Consent Matters in training students in safe relationships. Students raised questions about its effectiveness at 'Pizza with Brian' in March this year, with Schmidt and Baker unable to provide proof of its efficacy beyond saying it is "research-based" and designed by a UK company. In the Progress Report, ANU highlights the implementation of the program since February 2017. It appears that the content remains unchanged since 2017, but more students are being directed to participate. In a statement after the Forum, ANU detailed that "evaluations" of the Consent Matters module have been completed, with a presentation made to the Respectful Relationship groups. Observer could not source public documentation of this review at the time of publication.
The initiatives detailed at the Forum suggest that ANU is increasing its efforts to train staff in disclosures. Baker emphasised the training given to senior members of ANU staff since the release of the recommendations.  This move comes as documents handed to Forum attendees has removed a step advising students to "consider informing a staff member" in an event of a disclosure.
Observer will provide a further update on the University's progress in Term 3.
Graphics by Ebe Ganon.
Disclaimer: Jessica Whiting was a Residential Advisor at UniLodge in 2017.
This article was edited on 4 July 2018 to note the availability of the Progress Report PDF.
If you have been sexually assaulted, or affected by a sexual assault, support is available:
Canberra Rape Crisis Centre: (02) 6247 2525 (7am-11pm)
1800 RESPECT (24/7)
ANU Counselling: 02 6125 2442 (9am-5pm, Mon-Fri)
---