News You Might Have Missed: Week 3
Posted On August 12, 2018
---
Content Warning: This article contains mention of sexual assault, sexual harassment, and institutional betrayal.
ANU
The deadline for the survey into sexual assault and culture at residential halls has been extended. Responses were originally due by midnight last Thursday, but will now be accepted until midnight on Thursday, 16 August.
ANUSA
Nominations were finalised for next week's ANUSA elections. Refresh ANUSA won President, Treasurer, Social Officer, and General Secretary uncontested, while Independent Campbell Clapp won the Vice Presidency following the withdrawal of Refresh's Hannah Minns. The only contested executive position is Education Officer, which will be fought between Refresh's Tanika Sibal and Ignite for ANUSA's Niall Cummins.
Refresh and Ignite are also running candidates for Gen Rep, competing against the  Reform ANUSA and Left Action tickets.
Also contested will be the College Rep position for the College of Asia and the Pacific, which will be between Refresh's Dom Harvey-Taylor and Alison Wong, and Lauren Kightly and Kai Clark, running as an independent ticket.
This week was also Pride Week, running under the theme "Better Together". Highlights included a movie night, a karaoke evening and the annual Queer* Ball. Queer* Officer Matthew Mottola labelled the week a "huge success", in spite of inclement weather.
Campus
Students and staff gathered on Chifley Meadows in solidarity with refugees and asylum seekers on Friday.  The photo was organised by NUS LGBTI, in collaboration with NTEU ACT, and the ANU Refugee Action Committee.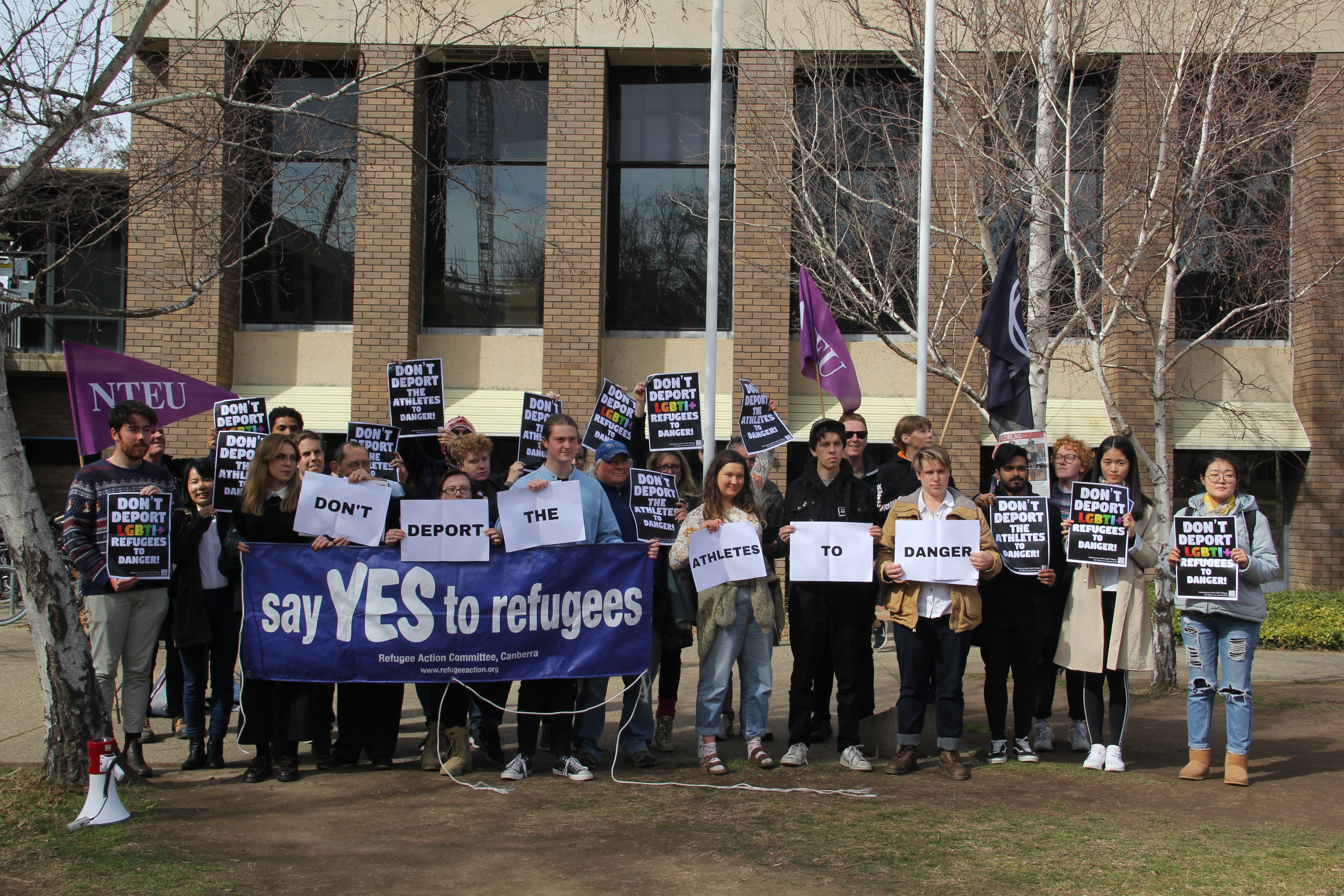 The Indigenous Department hosted a Campus Cultural Tour to celebrate the International Day of Indigenous peoples on the 11th of August. The Tour was led by Ngunnawal elder Aunty Tina Brown.
Clubs
The Clubs Council awarded a $4000 'financial distress grant' to the ANU Biology Society for "decisions made in semester 1 2018". The Council bailed out the Science Society last year in a similar move.
---