News You Might Have Missed: Mid-Sem Break
---
By Eliza Croft and Jessica Whiting
The Mid-Semester Teaching Break is at an end! If you've been busy writing essays or relaxing (or riding the light rail to Gungahlin and back), here's the news you might have missed.
Campus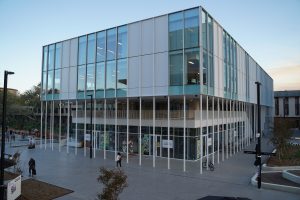 ANUSA, PARSA, Woroni, and various student services moved into the Di Riddell Student Centre. A sewage issue caused a slight hitch in the opening week, but the Centre is now fully operational, with the BKSS to open tomorrow.
ANUSA and PARSA
ANUSA opened nominations for Probity Officers and the Disputes Panel. Nominations close 26 April and the positions will be filled at next week's Student Representative Council meeting.
ANU Sport
Nominations opened for six positions on the Board of ANU Sport. If more than six people nominate before 2 May, elections will be held 7 to 9 May.
Canberra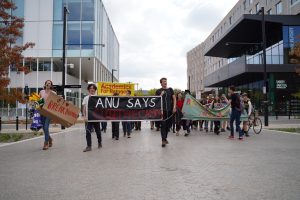 Thousands of people rallied in Garema Place on 14 April as part of the Palm Sunday Rally for Refugees. An ANU contingent was organised by the Refugee Action Committee and ANUSA.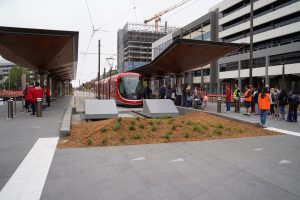 Canberra's Light Rail launched on Saturday 20 April. The line runs from Gungahlin to the city, with a stop near Gowrie Hall.
Know something we don't know? Email [email protected] or use our anonymous tip submission.
If you have an issue with this article, or a correction to make, you can contact us at [email protected], submit a formal dispute, or angery react the Facebook post.
Want to get involved? You can write articles, photograph, livestream or do web support. We're also looking for someone to yell "extra!" outside Davey Lodge at 1AM. Apply today!
---