Empower Your ANUSA Ticket Announced
---
By Adelle Millhouse
Content warning: this article contains mention of sexual assault and sexual harassment.

Empower your ANUSA is the third ticket to launch ahead of the ANUSA elections. The ticket is running candidates for Education Officer, NUS Delegate, and General Representative, in addition to College Representatives for the Joint Colleges of Science. Many of the candidates on the ticket, including Education Officer candidate Henri Vickers, are affiliated with ANU Labor Left.

In the ticket's announcement post on Facebook, Empower describes itself as a "group of progressive students who believe that ANUSA needs to be empowered to do more advocacy for the rights of our student population". The post states that the ticket's campaign will centre on "advocacy for the rights of the student population", and that it believes ANUSA "has the capacity to be doing a whole lot more to advocate for the rights of students". Empower's list of policy ideas includes "properly [funding]" ANU's counselling services, enforcing "strict rules" around the treatment of workers on campus, ensuring accessibility of campus and exam venues, "empowering" ANUSA to advocate against the corporatisation of the university, and "continuing the work of others in rallying against the disappointing response of our university to sexual assault and sexual harassment".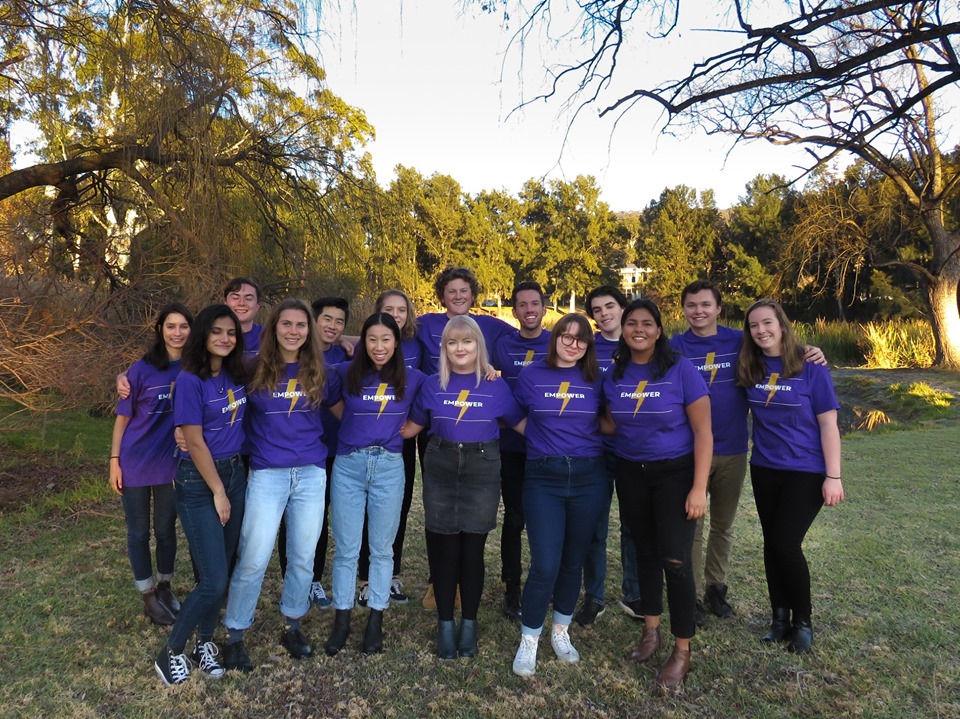 Empower is only running one Executive candidate: Henri Vickers for Education Officer. Vickers is currently a General Representative, and ran on last year's Refresh ticket. He is also the deputy Education Officer for 2019. In his announcement, Vickers states that his motto as Education Officer will be "organise, organise, organise", as he intends to focus on mobilising students to stand up for their rights. He claims to bring organising experience as an activist on campus and in the broader community to the role, and intends to collaborate with groups such as the Young Workers Centre, to the ACT Australian Unemployed Workers' Union, Canberra Students for Fair Work. Vickers is a member of ANU Labor Left, and will also be running for NUS Delegate.

Empower is also running twelve candidates, of a possible fourteen, for General Representative. These include Abby Flynn and Zoe Ranganathan, who currently sit as Directors on the Board of the ANU Union. They, along with fellow General Representative candidate Flynn Chamberlain, ran on the Labor Left-aligned Revive ticket at the ANU Union elections in March.  Empower's remaining candidates for General Representative are Ben Yates, Vincent Lee, Sarah Asif Minhas, Millie Gillard, Adelaide Bragias, Sophie Nguyen, Flynn Schulz, Olivia Kerr, and Savannah Benson. 
Flynn, Ranganathan, Yates, and Lee will join Vickers in running for NUS Delegate, in addition to General Representative.  Empower is also running candidates for College Representative for the Joint Colleges of Science, Sai Campbell and Matthew Sheppard. 
Empower joins You! for ANUSA and an as-yet unnamed ticket headed by current General Secretary Lachie Day. Elections are in Week 5, and will run from 19 to 22 August. 

---
Know something we don't know? Email [email protected] or use our anonymous tip submission.

If you have an issue with this article, or a correction to make, you can contact us at [email protected], submit a formal dispute, or angery react the Facebook post.
Want to get involved? You can write articles, photograph, livestream or do web support. We're also looking for someone to yell "extra!" outside Davey Lodge at 1AM. Apply today!
---