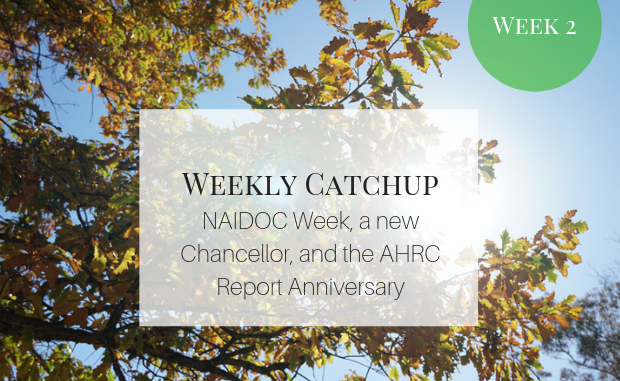 By Hayley Hands
It's the end of Week 2. If you've been too caught up in readings and tutes to catch the goss, here's what you might have missed.
ANUSA and PARSA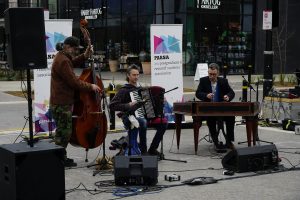 On Saturday, PARSA held its annual 'Big Day' on University Avenue. The day consisted of a number of family friendly activities, including all-day live music, free food from various clubs and societies, as well as children's activities like face painting, a circus workshop and jumping castles. 
ANUSA held its 5th Student Representative Council meeting of the year on Tuesday. The SRC passes a motion supporting the upcoming Climate Walkout Strike, and elected two additional probity officers. A motion regarding the Hong Kong protests was put forward, but not considered by ANUSA. This caused some delay, as a student was named three times but refused to leave when the motion was not considered. 
Campus
On Thursday, ANU celebrated its Foundation Day. The day marked 73 years since the Act establishing the University was passed by Parliament. 
As part of the Foundation Day celebrations, the University revealed a new campus master plan. The three-stage plan seeks to establish a stronger connection with the city and nearby institutions, as well as create a stronger identity for the ANU. The new plan includes new research facilities, a large multi-level car park, car-free zones and bike paths, as well as the establishment of a light rail link on campus.  The plan also outlines a transition to ANU being powered completely by renewable sources of energy, with solar panels set to be installed in the first stage of the project.
A 'Lennon Wall' display was put up on campus to show solidarity with pro-democracy demonstrations in Hong Kong. A tense atmosphere was observed as pro-Beijing students tore down some of the Wall, placing their own messages and pictures.  Similar displays have been placed at other Australian universities, including the University of Queensland and the University of Melbourne.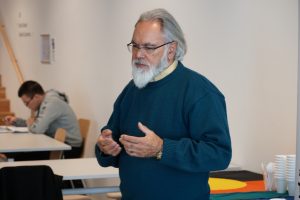 This week was ANU's NAIDOC week. The ANU Indigenous Department organised events such as in heritage walks, weaving and painting workshops, and a Voice, Treaty and Truth panel. In addition, the 2019 NAIDOC Concert was held on Saturday night. It showcased Indigenous hip hop and RnB acts OETHA, Drmngnow and Dallas Woods.
ANU Administration
On Thursday, former Australian Foreign Minister and Liberal politician Julie Bishop was announced as ANU's next Chancellor.  When she takes over from former Labor MP and Senator Gareth Evans, Bishop will be ANU's first female Chancellor. The announcement was not without controversy. Students have set up a change.org petition titled "ANU Students Say NO to Julie Bishop as Chancellor", which has gained over 130 signatures. 
Sexual Assault and Sexual Harassment
Content warning: this section discusses sexual assault, sexual harassment, and institutional betrayal.
1 August marked the second anniversary of the release of the Australian Human Rights Commission's Change the Course report on sexual harassment and assault at Australian universities.  The day was marked by student protests in response to the University's decision to schedule the Foundation Day celebrations on the same day as the anniversary. Students placed black flags in the Kambri lawn and held a sit-in outside the Foundation Day lecture in solidarity with survivors.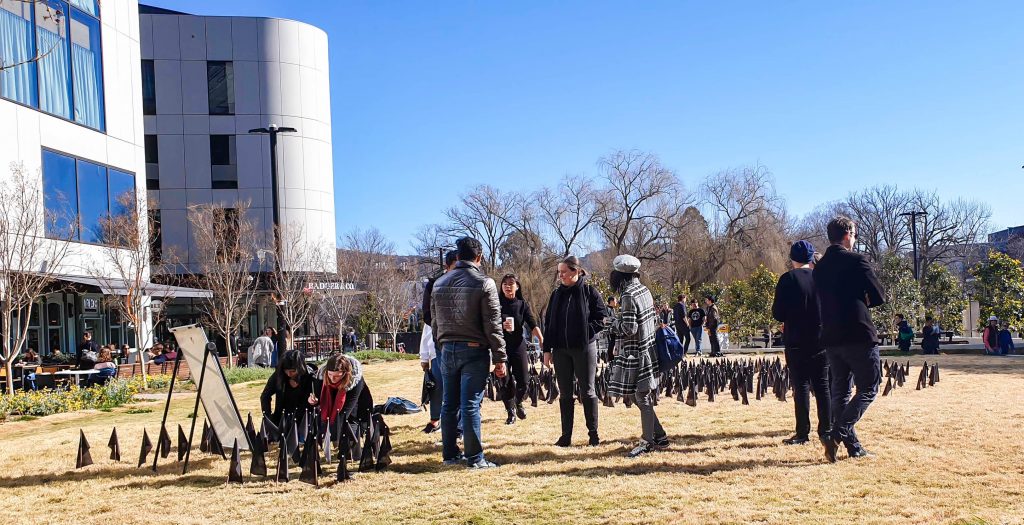 ANUSA and PARSA released a report criticising ANU's lack of progress in implementing the AHRC's recommendations titled One Step Forward, Two Steps Back. The report acknowledged the work of the Respectful Relationships Unit, but criticised bureaucratic barriers and a lack of resources and student consultation.
Photography by Konstantinos Katsanis, Tristan Khaw, and Bhuwan Bansal .
---
Know something we don't know? Email [email protected] or use our anonymous tip submission.
If you have an issue with this article, or a correction to make, you can contact us at [email protected], submit a formal dispute, or angery react the Facebook post.
Want to get involved? You can write articles, photograph, livestream or do web support. We're also looking for someone to yell "extra!" outside Davey Lodge at 1AM. Apply today!