Residents "Highly Concerned": Seven-Storey Car Park Planned For Daley Road
---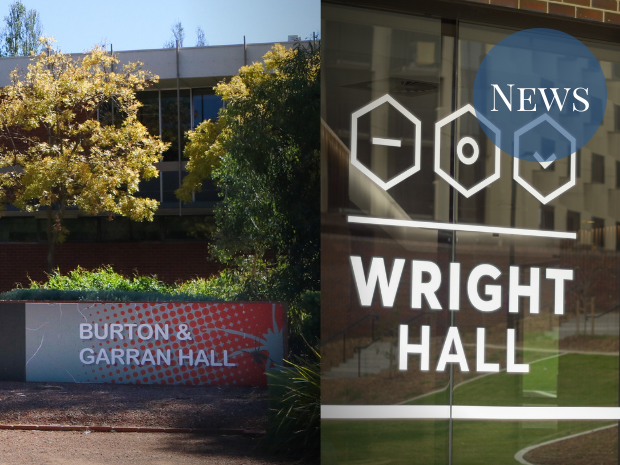 By Helena Burke
Construction of a seven-storey car park between Burton and Garran (B&G) and Wright Hall is due to commence late this year. The space is currently used as a single story car park for on-campus residents. ANU estimates that construction will take approximately 12 months to complete.
On-campus students living in residences along Daley road have expressed disappointment about the lack of communication from ANU regarding the planned construction. Residents from B&G and Wright told Observer that the only communication they have received from the university notifying them of future construction work was an email from ANU parking.  The email advised residents that any parking permits in the construction area would expire on 31 May.
Concerns have also been raised about the impact that the estimated year-long construction will have on Daley road residents. B&G Member's Association President Meghan Malone has expressed that she is "highly concerned" about the potential for noise disturbance, and the fact that during construction alternative parking is likely to be further away from B&G. Malone also noted that ANU's past construction work has been "notoriously slow".
The planned height of the car park could also obstruct sunlight and the view of surrounding buildings. B&G is four stories, and the section of Wright Hall next to the planned car park is five stories.
An ANU spokesperson told Observer that the design for the car park is still in its preliminary stages, and that visual plans will be available midway through this year. According to the spokesperson, possible additions to the car park plans include bike parking spaces and shower/change rooms. 
In response to Observer's questions about resident concerns over the car park, an ANU spokesperson stated that future communication with the ANU community was planned to address any concerns about noise, privacy, and shade. The car park is also set to have a screened façade which the spokesperson asserts will "address privacy and acoustic issues". 
Limited parking spaces have been an ongoing issue for Daley Road residents. Wright Hall Association of Members President Lachie Ballard told Observer that he is hopeful that, because the proposed car-park is multi-storey, its construction will help to address this issue. However, Ballard stated that this will only occur if spaces are "set aside for majority residential permits, as opposed to day parking". Like Malone, he also expressed concern about the lack of communication from ANU regarding their future plans for the car park.
According to the email issued by ANU Parking, information on alternative parking arrangements during construction will be provided to residents in April. 
The car park plans can be found on pages 154 to 155 of the ANU Acton Campus Master Plan.
Know something we don't know? Email [email protected] or use our anonymous tip submission.
If you have an issue with this article, or a correction to make, you can contact us at [email protected], submit a formal dispute, or angery react the Facebook post.
Want to get involved? You can write articles, photograph, livestream or do web support. We're also looking for someone to yell "extra!" outside Davey Lodge at 1AM. Apply today!
---