"Horrific": Report Reveals Rampant Wage Theft on ANU Campus
---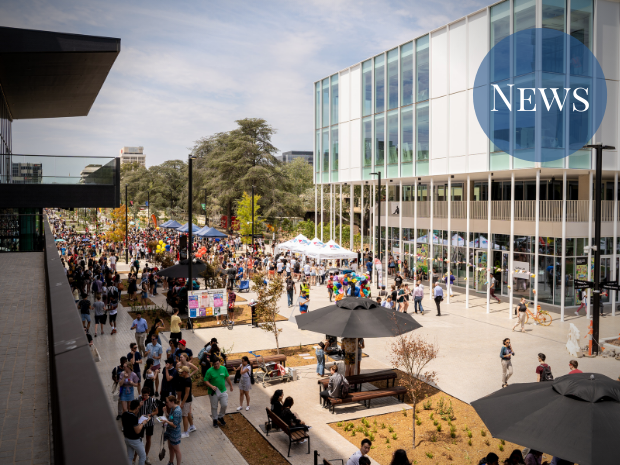 By Keeley Dickinson
This story contains coarse language.
A report released last month by the Canberra Young Workers' Centre revealed widespread wage theft by on-campus businesses. This has prompted student condemnation both of the offending businesses, and of ANU's response. ANU has outlined to Observer a number of actions it is considering taking in the coming months to address the issue. 
In February this year, the Canberra Young Workers' Centre released their findings from an investigation into wage theft at businesses on the ANU Acton campus. The investigation began during second semester 2019, and continued through to the beginning of 2020. The report found that 77% of workers surveyed had experienced wage theft while working on the ANU Acton Campus, at 14 out of 20 of the surveyed businesses. 
'Wage theft' refers to a number of different offences, including the non-payment of penalty rates or superannuation, or pay rates below the minimum wage. It can also describe payments made 'cash in hand', which can hide illegally low rates of pay, or circumvent legal employment contracts.  One student surveyed also reported being paid in food rather than money.  
At SRC 1, Gen Rep Will Fletcher moved a motion to condemn the offending businesses  and urge the University to take responsibility for the wellbeing of students and employees on campus. The motion passed.
On Wednesday, a forum on Wage Theft was held at the Kambri Amphitheatre by Unions ACT.  At the forum, Fletcher expressed his anger and disappointment at the lack of action by ANU following the report's publication. He stated that "[ANU] love[s] to say 'We love our students', but frankly that means fuck all when the people that occupy this campus, the people who this campus is for, are allowed to be mistreated in this way." Other speakers at the forum described the results of the report as "horrific". A representative from the United Workers' Union asserted that ANU has "absolute power" to stop wage theft on campus, by virtue of the fact that the offending businesses are the University's tenants. 
The Young Workers' Centre has repeatedly called for the ANU to audit businesses on its campus. In a statement to Observer Arian McVeigh, manager of the Young Workers' Centre at Unions ACT, echoed this sentiment. "ANU has a strong moral responsibility and duty of care to intervene and take urgent action." An ANU spokesperson communicated in a statement to Observer that, while they "condemn this type of behaviour", they "do not have the legal authority" to regulate or investigate businesses. Instead, they state that only "relevant government bodies like the Fair Work Ombudsman" have the authority to conduct such investigations. However, Paul Duldig, ANU's Chief Operating Officer, expressed in an ABC Radio interview that despite the fact that  "legally it's not our problem…we have a duty of care for our students and morally obviously we have to take a position that this is not acceptable." 
ANU 'encourages' students to come forward by individually bringing cases to the Ombudsman, and to trust that they would be supported by the University. They also  note that students can reach out to ANUSA or PARSA to report wage theft and seek legal advice. The spokesperson noted that the University "has not had any students recently come forward with complaints", but that if issues were raised by students "in confidence", the University would seek to bring up those issues with vendors, similarly "in confidence".  
At the Wage Theft Forum, speakers cited decreasing union membership, feelings of "disempowerment" or hopelessness, and a lack of awareness of their rights – especially amongst international students – as other reasons that students feel unable to speak out or take action against their employers. ANU told Observer that they "provide all students with information sessions on work – including their rights in the workplace." 
This is not the first time that ANU has faced reports of wage theft on its campus, and criticism for its response. McVeigh, in audio played on ABC Radio, reminded listeners that "The ANU has been made aware of this issue before." She references a 2018 situation of on campus wage theft; claiming that there was "no response" from the ANU, and that they were still waiting for communication from them regarding the current controversy at the time of her statement. 
The University has repeatedly stated that it expects all businesses on campus to operate within the law, and that anything less was "unacceptable." Duldig has also expressed that he would be "very surprised" if the "majority" of the fifty on campus businesses were not operating legally. He went on to describe business owners as "very good people" who are "part of the ANU community". 
An ANU spokesperson has outlined that the University has devised a number of plans to deal with the issue of wage theft. These include continuing regular forums for "all vendors to discuss the issues raised in the report", examining lease agreements with current vendors, and the possibility of a meeting with Unions ACT. According to Duldig reminding vendors of their "full obligations to any worker under the law", had been raised by ANU at the previous two forums, and would be again at the next one. Duldig also revealed that ANU was looking into the possibility of 'tightening up' lease terms, providing the possibility of 'moving on' offending businesses. Current lease terms stand at approximately three years. McVeigh has emphasised that "[ANU] must not benefit from these commercial arrangements at the expense of students". 
If you have been affected by wage theft, you can contact the Fair Work Ombudsman through their online service, make an anonymous report here, or call on 13 13 94 between 8am-5.30pm Monday to Friday. Alternatively, you can contact the Young Workers' Centre via this form or call them on 02 6225 8104. You can also open up a chat via the yellow icon in the bottom right hand corner of their website. 
Hayley Hands contributed additional reporting.
Know something we don't know? Email [email protected] or use our anonymous tip submission.
If you have an issue with this article, or a correction to make, you can contact us at [email protected], submit a formal dispute, or angery react the Facebook post.
Want to get involved? You can write articles, photograph, livestream or do web support. We're also looking for someone to yell "extra!" outside Davey Lodge at 1AM. Apply today!
---