Proctorio Rebuts Criticism, but ANU Students Are Unmoved
---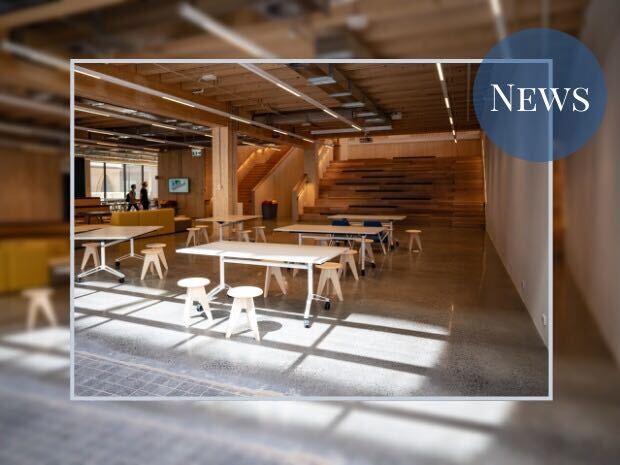 By Helena Burke
Online exam invigilation platform Proctorio has defended itself against the criticisms of the student-led 'No Proctorio' campaign. In an email sent to Observer, the company claims that some of the concerns of the petition were founded on misconceptions. Despite this, students who oppose the use of the software have remained steadfast in their opposition. 
 The 'Tell ANU: Students say No to Proctorio' petition, and the broader 'No Proctorio' campaign centre on privacy and accessibility criticisms of ANU's decision to use Proctorio for Semester 1 exams. The petition states that the use of Proctorio is "a gross invasion of privacy", due to requiring students to be filmed in their own homes, and having to "compromise" the security of their personal computers. The petition also asserts that the face monitoring feature of Proctorio will mean that "students who move their eyes too much, have the wrong facial expressions, or move their bodies can be identified by Proctorio and then penalised". The petition also highlights issues with inaccessibility for students who do not have a reliable internet connection or a suitable location to undertake the exam.
 In an email to Observer on 1 May, Proctorio stated that it "both acknowledges and respects" the concerns of ANU students. However, they also expressed a desire to "clarify misconceptions and alleviate some of the anxiety that ANU students are feeling about using our platform".
Proctorio emphasises that utilisation of its software's features are wholly at the discretion of the ANU. They assert that "all decisions regarding exam behaviour" will be made by the relevant ANU exam administrator. What is deemed "suspicious behaviour" will be determined by ANU course instructors, not Proctorio. Any punishments will also be determined by the ANU.
Despite this, many students find no consolation in this emphasis on the ultimate authority of ANU over the application of the software's features.
President of the ANU Computer Science Students' Association, Felix Friedlander, has asserted that many of Proctorio's claims are "essentially meaningless" given the petition was primarily concerned with the way in which ANU would use Proctorio, and not with the Proctorio software itself. Friedlander highlights that "asserting that most of the concerns raised are in the hands of the University, not Proctorio… does not diminish them in any way". He emphasises that ANU has still not provided detailed information on which features of Proctorio will be used, what will be considered a breach of exam integrity, and what the process for perceived violations will be.
ANUSA's Environment Officer Grace Hill has echoed Friedlander's concerns, stating that Proctorio's emphasis on ANU's authority "does not alleviate the concerns raised by students, but rather confirms [them]".  Hill cites concern over the "dismissive attitude of ANU", along with what she characterises as threats of discipline from the university for expressions of student opposition to the use of Proctorio.
In an email to ANU staff on 22 April, Deputy Vice-Chancellor Grady Venville described the student campaign against Proctorio as spreading materials that were "both unfounded and untrue" and as being in "clear breach of our student code of conduct".
Proctorio confirms that, during exams, its software will video students and track their eye and body movements along with any student's "keystroke anomalies". However, the company asserts that video recording will only operate during an exam. Any data and footage from the exam will only be visible to an approved ANU administrator or instructor, and not to any third party, including the company itself. Proctorio also asserts that it does not use biometric monitoring and therefore does not use keystroke fingerprinting.
ANUSA's Vice President, Madhumitha Janagaraja, has stated that "Only independent reviews and research" regarding the security and privacy of Proctorio can be reliable and that "assertions made by Proctorio itself" are not sufficient for this assessment. 
As it is closed-source software, Proctorio's code is not easily accessible. Friedlander points out that this means that ANU is essentially requiring students to simply trust that the software does what it says it does, and no more. Friedlander says that "the attitudes of many students over the past weeks" proves that this trust is lacking. 
Proctorio asserts that to mitigate student internet accessibility issues, it has "very low bandwidth requirements". The company also states that the software allows "up to two minutes of disconnected internet" during an exam without penalty. They believe, in most cases, this is "enough time for the internet to be established without compromising exam security". It is at the University's discretion whether webcams and microphones are required for an exam to be monitored.
Friedlander and Hill both condemned this two-minute internet-down time in addressing internet accessibility issues. Friedlander asserts that an individual would have to have "very little experience with the internet in the average Australian suburb" to believe that two minutes would be sufficient to address this issue. Hill, meanwhile, stated that this concession would be "cold comfort for students with poor internet access".
 Janagaraja also asserts that Proctorio's response does "not adequately" address the equity issues that the petition raised. Janagaraja states that if even one student's assessment or graduation is delayed due to the use of Proctorio "then that is one student too many".
Proctorio declares that it "is not spyware" nor does it "approve of any relation" between 'spying' and it's product. It asserts that it does not have access to any personal computer files and that as a result of "zero-knowledge encrypt[ion]", even Proctorio itself cannot access exam data.
ANU has maintained the defence of its planned use of Proctorio for the Semester 1 exam period, with Deputy Vice-Chancellor (Academic) Grady Venville defending ANU's need to uphold a "certainty of academic rigour". Granville resolved that the university would "make no apologies for upholding our high academic standards."
 ANUSA plans to continue to work with both the University and students to navigate the issue of Proctorio, says Education Officer Skanda Panditharatne. ANUSA "remains concerned about …the process of exam invigilation through Proctorio" and, where possible, intends to "minimise the use of Proctorio" at ANU.
Graphics for this article were created by Amna Ali
This article has been edited to clarify that ANU did not threaten action against student protesters. The Deputy VC stated in an email to staff that "a small group of students" had breached a student 'code of conduct'.
---