Remote Learning to remain for Winter Session
---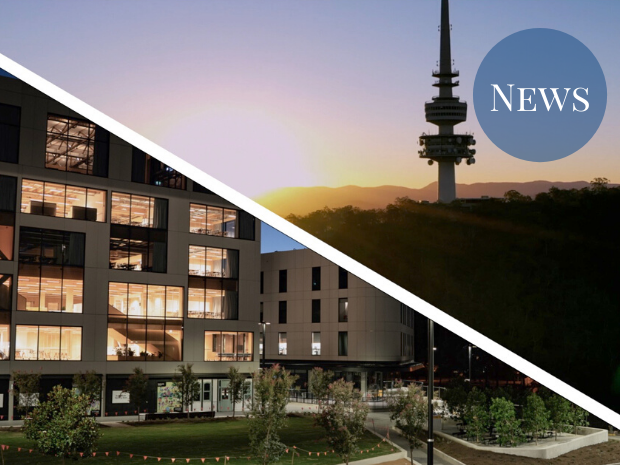 By Lottie Twyford
While social distancing measures in the ACT have shown the first signs of relaxing, remote learning is expected to remain in place for the majority of ANU students during the upcoming Winter teaching period.
In a blog post on 1 May, VC Brian Schmidt said that he remains "optimistic that our campus can once again be opened to students next semester", or earlier for those whose work cannot be completed remotely. From this week, some on-campus activities are expected to re-commence for a "very small group of researchers". According to the University, ANU's Research Continuity Working Group is currently "considering the arrangements for more researchers to get access to their labs."
Schmidt cites 2 June as the expected date for the return to campus of some staff. However, he notes that the University will continue to "encourage people to work from home where they can". Schmidt also acknowledged that future outbreaks of COVID-19 may mean that the University "will once again need to restrict access to campus".
At this stage, the easing of restrictions does not appear to apply to Winter intensive classes. A number of courses scheduled for the session are either proceeding online, with minimised in-person contact, or have been cancelled outright in cases where international travel is a major component of the program.
An ANU spokesperson confirmed that the University's current policy of remote teaching and learning is expected to extend to the Winter Session. In regards to the Autumn and Winter Sessions, the spokesperson stated that decisions to "postpone, reschedule or cancel courses [are] made by the relevant school or college", and not by the University as a whole. In response to a question as to whether funding, or any other factors, may have impacted Winter courses, the spokesperson said that there has "not been any funding cut to current courses."
CBE remains relatively unaffected, according to College Representatives David Harvey and Jye Beardow, as no Winter courses were to be running this session. However, the Global Business Immersion program that runs during the Autumn and Winter sessions have been cancelled due to travel restrictions. CBE Associate Dean (Education) Dr Bronwen Whiting stated that no alternatives are available for this program, as "international travel is a key part of achieving the learning outcomes of the course." Dr Whiting added that the College is in the process of organising 'virtual internships' for students through its alumni network. According to the CBE website, Semester 2 applications for the College's Internship Program have been postponed, due to the impact of COVID-19 on internship prospects. The 'virtual internships' are intended to replace the in-person placements which run each Semester.
CASS Representatives James Eveille and Samuel Lee told Observer that they were currently unaware of any widespread class cancellations or changes to courses, and that Winter courses would proceed online. At present, one CASS course, POLS2136, has been postponed at the discretion of the convenor. It is now scheduled to run in December or January, although convenor Darren Lim stated that "no decision will be made until much later in the year when we see how events unfold". Lim, who is out of the country and unable to return to Canberra, said that "as an intensive, [POLS3126] cannot be taught remotely", and any decision to run the course will be dependent on the lifting of travel restrictions. Lee said that, although the change is "understandable", "it is disappointing that this course in particular is cancelled because it is held with high regard amongst CASS students."
By contrast, the CoL Representatives Georgina Price and Max Claessens said that the College has "actually increased their offerings of autumn and Winter courses, with 10 courses now being offered". All of the courses are scheduled to run online. Price and Claessens stated that this increase "was first flagged with [them] when the COVID-19 travel restrictions first came into place", and was intended by the College to provide "more options for students who had their exchange programs cancelled."
However, the situation is less clear for students enrolling in intensive courses with the Joint Colleges of Science (JCoS). According to JCoS Representative Sai Campbell, a number of courses this semester that "involved working in the field have had to be cancelled", although "alternative courses have been organised" for affected students. Campbell said that she expected Winter courses "that have a significant in-person component (such as ecology fieldwork or lab research) will either be cancelled or altered significantly." However, she noted that any decision to reschedule or cancel courses is again at the discretion of the convenor, with no college-wide policy in place.
CECS Representatives Sophie Burgess and Kriti Tripathi said that, as CECS is "quite a small college", it had only been set to offer two Winter courses – ENGN4548 and ENGN3013. Both subjects are currently scheduled to go ahead. However, Burgess and Tripathi noted that ENGN3013 will be significantly impacted, as the course is typically "tied into an external program with Engineering Without Borders", and involves overseas travel. While the external program has been cancelled, the "convenor is looking into alternative remote activities to meet learning outcomes". Additionally, they believe that a component of ENGN4548, a visit to a wind farm, will likely be affected by social distancing requirements. Burgess and Tripathi noted that "the main concern" for students in their college is the impact of COVID-19 on the fulfilment of mandatory internship or work experience programs during the Winter session. At present, students are unable to complete placements, as many workplaces "are not currently on-boarding any new interns or recruits".
The move to online learning has been disruptive for many students, with issues ranging from a loss of in-person and practical engagement, as well as complaints relating to sub-par course content. Notably, one post on ANU Confessions expressed the poster's displeasure at being expected to pay normal uni tuition fees "to watch ECON2014 lectures from last year", while an earlier post on 15 April had expressed concerns about the use of lectures from previous years, as "current events…are quite relevant" to economics.
In a statement to Observer, PARSA president Utsav Gupta said that while the University-wide move to online teaching and learning has been "seamless" for some postgraduate and HDR students, "most have experienced some form of disruption to their study or research," with "flow on effects for months to come". He also notes that students have expressed concerns regarding course content that has been recycled from previous years, and a lack of "new or interactive course content" in some subjects.
Gupta highlighted the disruption experienced by HDR students who "have effectively had to stop their studies" due to their inability to conduct in-person research, whilst medical students who had been on placement were "essentially required" to take six weeks of leave. Another group cited by Gupta to have been adversely affected are parents and carers who "might otherwise have been able to continue their studies," but "have had to take program leave or make other difficult childcare-related decisions."
ANUSA President Lachy Day and CAP Representatives did not respond to requests for comment at the time of publication.
Rebecca Zhong contributed to reporting.
Graphics for the article were made by Charlie Thaxter.
Know something we don't know? Email [email protected] or use our anonymous tip submission.
If you have an issue with this article, or a correction to make, you can contact us at [email protected], submit a formal dispute, or angery react the Facebook post.
Want to get involved? You can write articles, photograph, livestream or do web support. We're also looking for someone to yell "extra!" outside Davey Lodge at 1AM. Apply today!
---