Postgraduate Accommodation Guarantee Set to Begin in 2021 Despite Disruptions
---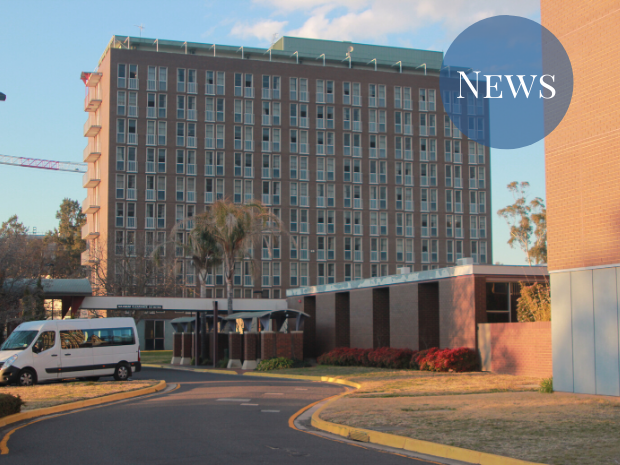 By Hayley Hands
Despite the difficult circumstances and construction delays caused by the COVID-19 pandemic, ANU has committed to providing accommodation to first year postgraduate students in 2021. The Postgraduate Accommodation Guarantee was initially announced in 2018. The guarantee will only cover postgraduates on scholarships and HDR Candidates. 
An ANU spokesperson told Observer that "due to the economic consequences of COVID-19", ANU has had to take "immediate saving measures". These measures include halting some on-campus construction. According to the spokesperson, the impact of these measures will be assessed "as the pandemic and its long-term consequences unfold." PARSA President Utsav Gupta expressed disappointment at the construction delays, particularly given that the impacted accommodation is to include the new SA8 accomodation behind Burgmann College which will have "space for family friendly accommodation" that PARSA has advocated for "over 3 years." 
The spokesperson also stated that accomodation for postgraduates under the guarantee would include the continued use of Gowrie Hall (formerly Fenner Hall). This comes in spite of prior indication that the building would only be used for an additional two years, as well as statements made in 2016 regarding the deteriorating state of the building. 
Following the initial 2018 announcement of an Accommodation Guarantee for all first-year postgraduates by the Vice-Chancellor, Gupta stated that they were informed in 2019 that the "guarantee will only apply to postgraduate students on scholarship and HDR candidates". He expressed that PARSA was "disappointed" in this change of decision, which excludes many first year postgraduate coursework students from the guarantee. Gupta stated this is "one of the largest [student] groups on campus", one that has "a high desire for campus accommodation, particularly those arriving from overseas." 
Gupta said PARSA was "extremely concerned about the state of postgraduate housing, especially in the context of COVID-19". He stated that the Association "received reports" and "heard through the grapevine" incidents of "exploitative behaviour by landlords and/or real estate agents" throughout the crisis. Some of this behaviour included landlords not providing  "reasonable rent decreases", attempting to evict tenants, and "bullying tenants into moving out" while keeping their bond. 
In response to these incidences of "exploitive behaviour", Gupta has called for ANU to "advocate to the ACT Government" on legislative changes to provide relief for those in crisis. Such changes could include requiring landlords to provide proof of being unable to "reasonably" decrease rental payments, a government hotline tenants can use to ask for advice or "dob in landlords for illegal behaviour", and the extension of the eviction moratorium. Additionally, he called for advocacy to create "explicit legislation" on the "proof of financial hardship that can be asked of tenants", the issuing of fines to landlords for "entering a property without sufficient notice", legislation to prevent "changes to the nature of the lease", a "ban on charging fees" where the tenant has proven financial hardship, and a "ban on rent increases during the period of eviction moratorium." 
PARSA remains concerned about the affordability of on-campus accommodation. Gupta stresses that the seven recommendations made in PARSA's 3rd Home Away from Home Report "still stand".
Know something we don't know? Email [email protected] or use our anonymous tip submission.
If you have an issue with this article, or a correction to make, you can contact us at [email protected], submit a formal dispute, or angery react the Facebook post.
Want to get involved? You can write articles, photograph, livestream or do web support. We're also looking for someone to yell "extra!" outside Davey Lodge at 1AM. Apply today!
---