---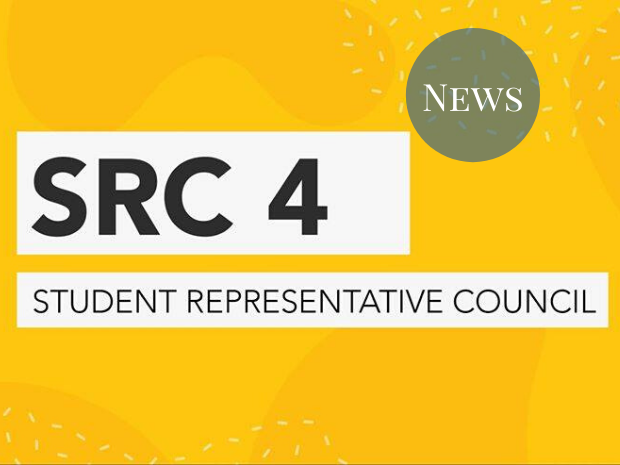 By Sam Wright, Hayley Hands and Declan Milton
21.47
There is one item of other business which nominates Roxanne Missingham as this year's Returning Officer, moved by Day.
Hill opposes the motion, stating Missingham had been on a "pro Proctorio panel".
A procedural is moved that the question be put.
The motion passes, and the meeting is closed at 9:43pm.
Remaining SRC members are now taking a group photo to show their support for the NUS campaign, after motion 9.6 passed.
We leave the Liveblog here for tonight and will return for SRC 5.
Goodnight everyone!
21.44
Panditharatne begins by stating "it remains important we continue to fight a campaign advocating for student rights", adding that the NUS has had some wins. He then encourages the SRC to stay after for a photo supporting the campaign.
Nick Carlton speaks against the motion by stating "it speaks to another problem" citing the fact that the rally "ignores the elephant in the room" of university cuts. He says the rally "indicates the sorry state of the student union movement that we have with the NUS".
Grace Hill highlights what she claims "to be serious issues" on the way the SRC has handled activism for students. Hill finds it "strange" that someone who claims they are "a big unionist" are supporting a motion which has been put forward by a young liberal. However, she admits she "will probably support the motion" herself. She adds "that something much more serious needs to be organised".
Ranganathan raises a point of clarification, stating that she is not sure why the Hill claims motion 9.6 is supported by the Liberals. Hill replies by citing the previous motion moved by Gen Rep Tom Garratt.
The motion passes, with Hill voting for it.
21.38
We now move on to Motion 9.6. Motion 9.6 is moved by Education Officer Skanda Panditharatne. The motion encourages ANUSA's endorsement of the NUS' 'Save Our Students! Rally for Relief' on June 3. The campaign concerns "unprecedented pressure" on students as a result of instability caused by COVID-19.
21.32
Panditharatne exercises his right as seconder, stating it is a "concerning time" and that student unions should be "fighting against any cuts or attacks on staff conditions" with the "NTEU, NUS and broader union movement".
General Representative Louis Gordon speaks against the motion stating it would require corporations to pay for the shortfall. Matsebula responds in favour of the motion saying the purpose of the motion is not to receive corporate donations, but to say that the government "bails out" the private sector but not universities. She says it is "totally astounding" how much money the government has left over after miscalculation of the Jobkeeper Allowance. 
Somerville exercises his right of reply, saying that there have been two different approaches in reference to Caminschi and Garratt's motion and his own. He says that his motion is about "recognising students" and that "management is running the university like a business to maintain its profits". He says it is the wrong approach of a student union to see their interests as similar to management. He says the "only way we can hope to maintain our conditions" is to mobilise "against education cuts". He says in response to Gordon's opposition to the motion that it was "pretty clear" he meant taxing the corporations rather than receiving donations from them.
The motion moves to a vote, and passes. 
21.30
We now move on to Motion 9.5. Motion 9.5 is moved by SAlt member, Wren Somerville. The motion seeks ANUSA's support in opposing any funding cuts at ANU as well as support in campaigns against potential cuts. The motion cites cuts to courses and student union budgets at other universities including USyd and La Trobe as particularly concerning. The motion requests that "the Government should make up for any funding shortfall" as a result of COVID-19.  
An amendment has been made by Somerville to be added to the end of the motion which adds that ANUSA will not accept "any of the budget shortfalls" and that these should "not be made up for" by course cuts, an increase of student fees or "attacks on staff conditions". He states that there has already been a "swath of cuts" and that it is likely staff and students will pay for the crisis. He calls for staff and students to "have a say" in their work and education environments. He says budget shortfalls should be covered by government funding rather than ordinary people.
21.21
We now move to Motion 9.4. Environmental Officer Grace Hill moves Motion 9.4 which condemns environmental destruction during COVID-19 and the arising economic crisis. The motion calls for ANUSA to oppose a number of actions by federal and state governments including Morrison's NCCC working groups, Berejiklian's approval of the Peabody Energy mine expansion, Andrew's continuation of logging following the Victorian bushfires and Palaszczuk's continued support for Adani. The motion condemns these governments as "environmental vandals."
Hill exercises her speaking rights by stating that "membership of liberal and labour is counterposed to environmental justice". Hill points to projects like the Adani Coal Mine which is still going ahead, and logging projects undertaken by the Andrews Government in Victoria. Hill states "this is something in the COVID crisis we will see much more of".
Lachy Day, as seconder, says that the government's recent record on environmental policies is "quite frightful" and we need to keep reducing our emissions – coming after many reports have reported that emissions are reducing during the lockdown.
We move to a vote and the motion passes.
21.18
SAlt member Kenya Matsebula expresses concern about the motion, stating that the motion will "assist the implementation of cuts" by helping to figure out the least popular courses to be cut. She notes that at other universities this has included women, queer and indigenous studies. She says that instead they should take a "strong stance" that courses should not be "on the chopping block".
Eveille speaks for the motion and thanks Caminschi and Garratt for bring forward this motion. He states he respects concern regarding the "potential for job cuts", but that the perspective of teachers is that a lot of small courses will "lose out". He also notes casual tutors may lose their jobs and future opportunities, and that this motion is a good "practical" way to support them.
Hill speaks against the motion stating it is the "opposite action" of what a student union should take. She criticises both the mover and seconder of the motion for alleged political affiliation. Both Caminschi and Garratt clarify that they are not affiliated with any political parties.
CECS representative Sophie Burgess speaks in favour of the motion, stating it will assist convenors to demonstrate demand for the course and allow them to continue to run it.
Ned Strange submits and amendment which is seconded by Caminschi. It adds a section to the preamble which states that "ANUSA objects to any attempts to cut programs."
Grace Carter speaks against the motion calling it "a joke" and that we should "not do the job of the uni".
Janagaraja speaks for the motion saying that a working group could be set up, "considering it is a pressing issue". Eveille encourages those concerned by the motion to come to next week's College Representative Council to "hear directly from college reps" about concerns that have been raised by students. Garratt clarifies that there is no correlation between enrolment and courses being cut.
21.10
We now move to Motion 9.3, which is moved by General Representative Tom Garratt in anticipation of academic college funding cuts. The motion requests ANUSA to make a Facebook post requesting students to enrol in courses ASAP to assist in funding negotiations.
Garratt states that course convenors were "feeling stressed" about the situation and it would help for students to enrol early so they know what they will teach.
Caminschi says the motion would help convenors to offer "as many courses as possible" and that working with the ANU would lead to a "more positive outcome for students".
21.03
We now move on to Motion 9.2, which is moved by Wang in order to create an 'Ethical Sponsorship Working Group'. Her preamble states that this will "increase the accountability of ANUSA in how we engage with sponsorship opportunities." She says the group will be open to all SRC members to provide consultation on the issue. General members may be invited to meetings, but only members of the SRC will have voting rights. The group will meet twice before SRC 6 and intends on presenting an Ethical Sponsorships Policy at its conclusion.
Both Wang and Eveille waive their speaking rights, so we move straight to a vote.
The motion passes.
21.00
We are back from the break and now moving on to Motion 9.1. Motion 9.1 is moved by Day, and concerns the awarding of Honoraria payments.
Day states that there were "very few nominations" but that they can only allocate honoraria based on the nominations they received. He encourages those who didn't receive honoraria to nominate in Semester 2.
The motion passes.
20.53
A procedural is moved for a 5 minute break.
20.52
Gosley was not elected to the disputes committee but Tsuei was.
20.49
The SRC has once again moved to a breakout room to vote.
20.49
We now move to questions. ANUSA President Lachy Day begins his question by stating that if both candidates are elected, the Dispute Committee membership will move up to 4, which could raise the prospect of a tiebreak situation. He asks the candidates thoughts on such a situation. Tsuei begins by stating that "we should try and work it out first", but also adds that "the extra voice" is useful even if a "stalemate" may arise.
Gosley follows by largely agreeing with what Tsuei has already pointed out.
A procedural has been moved to wrap up discussion time early of the intended 15 minutes. It passes.
20.45
We now move to the Disputes Committee Election where the candidates are Cameron Gosley and Jeremy Tsuei. Each candidate will get 3 minutes of speaking time before questions.
Gosley begins by stating that his involvement in student politics is like that of most students but he wants "to make sure student representatives are accountable for their actions", adding that student procedures aren't the easiest to understand.
Tsuei is a 4th year Arts/Law student who has an interest in dispute resolution.
20.39
All four candidates have been elected as Probity Officers.
20.36
The SRC has now moved to a breakout room to commence voting.
20.36
Panditharatne asks whether candidates would be comfortable providing updates about campaign bans publicly and to student media, and what could be done about tracking political advertisements online.
Donald-Wilson says probity has handled these things well in the past, and would it be easy to adapt this to online campaigning. With regards to student media, Donald-Wilson says it would be preferable for the ANUSA President to provide this information to student media as this is "above probity's level".
Friedlander echoes Donald-Wilson's points, but says he would be interested in providing more direct updates to student media. He says the current way is difficult to "make timely" because of the number of conflicts of interest in ANUSA.
Davis says that the "basic level requirement" should be a simple publication of the nature of the campaign ban and its length. He cites issues last year when Observer put in FOI requests for information.
Strange states he would be inclined to provide information to student media or published on a separate platform to avoid "ad hoc responding to media requests". He also responds that political advertisements would not pose a different issue online.
Friedlander says he envisaged "media releases", and that answering requests "more directly" through a Returning Officer would be better than needing to chase up ANUSA. He requests that student media does not try to FOI probity because it is "a giant pain for us".
20.26
Dominic Harvey-Taylor asks a question about the relationship between the probity team and the disputes committee, as well as the issue of the stripping of ANUSA membership. Friedlander responds that this issue came up in the working group. He also states that the stripping of ANUSA membership by the Returning Officer was something he "wasn't too keen on".
Donald-Wilson notes that the disputes committee had not "stepped into the election sphere" in recent years, but that there is a possible issue in who has the final say between the decision of the Returning Officer and the disputes committee. Donald-Wilson says there has only been one incident of the Returning Officer stripping ANUSA membership, and that this has serious ramifications and that it is something "probity never really thinks about" because it is so severe.
Friedlander notes that there are "weird edge cases" created by this regulation, and that it should be removed. Strange adds that he doesn't think there is "ever a time" where violating electoral regulations would make someone "worthy of that punishment". Davis said that there is an issue apparent at a "constitutional level" which places probity in a difficult position. He states that probity should never attempt to remove ANUSA membership from a candidate, noting a prior instance in which the decision was made but reversed in a week.
20.18
Day thanks the candidates for putting their hands up for the role. He asks how they would approach the issue of "candidates who wilfully disobey" the regulations.
Friedlander responds that "probity only really has one hammer", which is campaign bans. He states that further restrictions would "not be tenable" and does not see how probity could be "given more tools" without risking democracy. He states the focus should be on recognising when a breach is occurring, and also streamlining other convoluting factors which take time away from monitoring the election.
Strange responds that it is a good thing that Probity Officers are not able to disqualify people from elections, but states that he would attempt to exercise the current powers in a consultative way with those "more experienced in the role".
Donald-Wilson reiterates that probity is strained in the way they can punish those disobeying regulations, but that providing further powers would create a mentality in which groups would still attempt to subvert it.
Davis states that he defers to the knowledge of more experienced candidates and that the better publicization of campaign bans would help probity to spot breaches more easily. Donald-Wilson adds that although Probity Officers have the power to recommend disqualification or financial penalties, these should only be levied in situations that warrant them such as critical incidents or the breach of the financial regulations.
Eveille asks what challenges the current COVID-19 situation will cause for Probity Officers and how candidates intend to address them.
Donald-Wilson states that probity should "be on the ball" whether campaigning was online or in person, however notes that it is also the onus of campaigners to work in the spirit of the regulations.
Strange says that enforcing restrictions around campaign areas might need to be transferred online through some kind of black out period, but that this would be a matter for the student body rather than probity.
Davis states that this will present challenges but that some of the changes passed at the AGM (such as campaign bans in online classrooms) will be something new for probity to deal with.
Friedlander states there will be issues with how the regulations work with online campaigning. He says they will "take them as they come" as has been done "every year".
20.07
We now move to the Probity Officer Elections, for which there are four candidates. Each will get a maximum of three minutes speaking time. The first candidate is Bec Donald-Wilson who has been Probity Officer for the last 2 years. Second is Ned Strange, who would be new to the role. He states he is "interested in helping out with student governance". Callum Davis is the next candidate, he states he is "interested in governance" and is familiar with previous probity reports". The final candidate is Felix Friedlander, who is another returning Probity Officer. He states he has been "involved in the Electoral Regulations Working Group". 
Eveille moves for 15 minutes of speaking time, the motion passes.
20.05
Reference P on the Agenda contains Gen Rep Nick Carlton's report regarding the use of Proctorio. Carlton wrote his own report due to a disagreement with the other Gen Reps in regard to the University's response to Proctorio. He reiterates that many requests had been refused by Associate Deans, who claimed it would be "inappropriate" to overrule the decisions of course convenors. He states that despite their apparent concern regarding privacy, this "hardly inspires confidence given ANU's history of cybersecurity." He notes equity issues, particularly for rural students unable to access a reliable internet connection. He ends the report with a note of caution for those campaigning on university cuts, stating that they should "be aware" of ANU's response to the No Proctorio campaign.
Carlton begins by noting that the consultation with students, regarding the software Proctorio was never intended to respond to student concerns. He states that "some VC's around the country openly look like super villains". Carlton compares Mike Spence against Brian Schmidt, by describing Schmidt as "down to earth" against Spence who earns millions. Carlton adds that the university aims to steamroll students concerns, and that students should be prepared to be hostile with university management.
20.00
The report goes on to discuss the continued use of Proctorio, stating that despite meetings with several Associate Deans and a letter drafted by Nick Carlton in opposition, "the vast majority of concerns have not been meaningfully addressed".
In a rather meta move, Di Donato discusses the introduction of Gen rep reporting in his Gen rep report. He states the rationale for this lies in "transparency" to ensure work was noticed by students and to give Gen reps a chance to provide updates and receive feedback.
Ben Yates discusses his work with the Women's Officer and Queer* Officer to create "a self sufficient body" to help foster collaboration between advocates at residential halls. He states that there was enthusiasm for the idea, and that he intends to assist reps in creating a governance structure if there is continued interest.
Ben Wicks notes that he ran two course rep training sessions in March to assist in understanding the scope of their role. He says he received positive feedback, and gives a shout out to Lachy and Madhu for their advocacy in the transition to online learning.
19.57
Ben Yates sits on a number of ANUSA committees including the Governance Review Committee, Disabilities Action Plan Group, and the Electoral Regulations Group (alongside Di Donato and Wicks). Yates has been elected Secretary of the Campus Master Plan Working Group, which intends to create a handover for future students working in advocacy on this issue. He encourages those interested in joining to fill out the EOI on the General Representatives Facebook page. He is also Secretary of the Kambri Tenancy Working Group. Ben Wicks has been elected Secretary of the Arts Funding Working Group which seeks to find solutions within current institutions, and look into the possibility of creating new ones. He encourages those interested in joining to contact him.
Ben Wicks has been elected Secretary of the Arts Funding Working Group which seeks to find solutions within current institutions, and to look into the possibility of creating new ones. He encourages those interested in joining to contact him. Wicks is also Secretary of the Course Representatives Working Group which investigates the use of Course Reps and improvements that could be made "across the board". The Off-Campus Working group was set to meet on May 26, with "keen interests" from students within and outside of ANUSA. The Service Improvement Group Liaison Working Group has not met as of yet.
19.55
We now move on to the ANUSA General Representatives, who present a report on a number of issues and projects. Gen Rep Cahill Di Donato encourages those with feedback to email them. Eveille asks a question regarding the number of Gen Reps in working groups. Di Donato states this is a question for Ben Wicks. Wicks states it has been "a mixed bag", with some groups having good turnouts and others such as the Campus Master Plan, Service Improvement Group and Off campus working group have been less attended. He says it's "not as great as he'd like" but that there are a lot of ways to approach these kind of issues. He encourages people passionate about a particular working group to contact him if they are interested in joining.
19.53
We are now back and Clubs Council President Jacob Howland speaks to his report. He states that the Discipline Clubs Branch Officer role is now vacant, as the General Secretary decided previous Officer, Heather Johnston, is no longer an ANUSA member due to the postponement of her Honours project. Howland calls this "disappointing" and states they will not attempt to fill the role as it is "unlikely anyone would be interested at this point". He states that he has continued to work with the ANUSA Executive and Social Officer to provide information to students about running or advertising events. He emphasises that clubs should use common sense when planning in person events for when restrictions ease.
His report states that underspending due to COVID-19 will put them in "a much better budgetary position" than had been anticipated at the start of the year. He states that it is unlikely this money will be spent without "taking measures to do so."
He also discusses the recent meetings of the Governance Review Working Group. He says he would be excited to speak with anyone who has ideas on ANUSA governance. He raises several tasks he would like to look into including clarifying the definition of ANUSA membership, clarifying who the committee of the association is and what the dispute body under recommendation 8 would look like.
Howland moves on to discussing Honoraria, stating that "one hundred dollars is a relatively pathetic way to reward" members of the department.
No questions are asked.
19.36
A procedural is moved for a 10 minute break.
19.35
We now move to Ethnocultural Officer Zenia Vasaiwalla, who takes her report mainly as read. She encourages those who have experienced racism due to COVID-19 on or off campus to contact her. She states this will help them have "a more substantial campaign". She notes the has been a lack of "cultural sensitivity training" both at residential halls and on campus. She has been talking to ISD Officer LC Yip to improve this.
Her report notes a number of completed projects including a Universal Mental Health Campaign, the POC TALK podcast and Zoom POC Chai and Chat sessions. A number of projects are ongoing including Instagram takeovers, a Book/TV show club, a POC Art Competition and Ethnocultural advocates in residential halls. She states that they are "uncertain" about the status of revues, but are continuing the creative work in anticipation as the situation evolves.
19.34
We now move to questions for the Environmental Officer. Ranganathan asks what the Environment Department is doing to educate students. Hill notes that she has been very busy but plans to foster the importance of education, unionism, and specifically the importance of rank and file unionism. 
Gen Rep Caminschi talks of an interaction with a first year she had where she was unsure where to go to show her support for environmental activism without the Marxist elements, which are actively promoted by SAlt. Hill encourages that student to come to an Environmental Collective meeting, but makes no apologies for her views. 
Hill replies that "there are people with all sorts of political perspectives" in the Environment Collective. She adds "that there is very clearly no rule"  regarding one's ideology to join the collective. She also states "she is not forcing anyone to be a Marxist". 
In a fiery moment, Caminschi follows up again by telling Hill she "just wants something to bring back to the first year students", asking Hill again whether she had comment on some students feeling excluded. Hill interrupts by saying "I reject that". Caminschi finishes by thanking Hill "for her opinion". 
Carlton cites an article in the AFR which notes the furthering of environmentally damaging projects.
Hill states that the union movement needs to work in the national interest. "The politics of concession" according to Hill encourages environmental damage. 
19.30
We now move on to Environment Officer Grace Hill who speaks to her report. She states that "much of [her] time" since last SRC has been spent on advocacy against Proctorio, Environmental Collective meetings, the digital climate strike and their financial review. She says that "We will have to prepare for some serious fights" in response to the use of Proctorio by some courses despite student opposition. Her report draws attention to cuts being made to student unions at universities around Australia, referring to them as "the most pressing issue on campuses". Hill also pays respect to Jack Mundey, a prominent environmentalist and unionist who recently passed away. 
Hill states that the digital climate strike is a good bridge to support environmental issues in the future. Her main priority to the SRC, however, is regarding highlighting cuts to universities. Hill adds that there are large deficits facing universities during the pandemic. Hill cites a Deloitte Report in 2015 which noted that tertiary education boosts Australia's GDP by upwards of one hundred billion dollars. 
Hill states the "prime beneficiaries" of universities are paying low taxes and therefore the cooperations "should be made to pay". Noting lessons from the NTEU campaign Hill states that ANUSA should be starting by "fighting for what's right" rather than immediately making concessions. Hill states that "fighting against management is something ANUSA should be doing". 
Hill states that the role of student unions is to lead the fight against cuts. Adding that "it will be a bloodbath if the university administrations get their way".
19.18
Zoe Ranganathan, ANUSA Disabilities Officer, now speaks to her report. She notes her advocacy on PPE equipment available to those with disabilities, stating that "only 7% of people who need it" have been provided with it.
She notes a number of ongoing projects including advocacy on campus transport, Echo360 closed captioning and graduate employment. She also expresses disappointment in the lack of audio loops in Kambri despite promises that all teaching spaces would provide access to these.
Her report states that engagement with the DSA has been "relatively low" and encourages those experiencing difficulty at university due to a range of health reasons including "mental illnesses, autoimmune diseases, physical disability & neurodivergence" to join their Facebook group. She also says that the DSA has seen a spike in discrimination from "course convenors, Deans and University management broadly" and encourages anyone having these problems to contact her at [email protected].
General Representative Aryanne Caminschi commends Zoe's work stating her "report was so detailed". She asks a question about providing input on residential disability spaces for those not currently at a residential hall. Ranganathan states "the ball is in [the hall's] court" but encourages people with opinions to email her.
Dominic Harvey-Taylor asks a question regarding the York University Union's use of 'cite me', and who she has been talking to regarding setting it up. Ranganathan states it would allow people to change the colours and some features on webpages, and that it is currently a "very slow process" that the Department "could not afford on their own". She says it has been put on hold until next Semester.
19.11
We now move on to International Students Officer LC Yip who speaks to her report. She states that recent months have been "emotionally draining" and that she has "lost count of the number of times [she has] thought about resigning." She calls for more support for department officers and further efforts by others to 'check-in' without them having to initiate contact themselves.
Her report discusses ongoing projects including a collaboration with the Respectful Relationships Unit on ANU Sexual Violence Prevention Strategies, an online photography competition and campaign, weekly online study sessions, the use of the ISD Instagram account, and a cooking video series in collaboration with the ANU Cooking Club. The report states that she has reached out to CCs and IHC regarding pastoral care consultations, and notes that the ANU has released a page about the Travel Restrictions Bursary at https://www.anu.edu.au/students/program-administration/program-management/travel-restrictions-relief-bursary. She discusses a number of issues with student visas as a result of COVID-19, and advocates for the government to take action to alleviate these problems.
LC notes that their Education Director has resigned from her position, and they are opening up applications for an interim director. She states that she on countless occasions "has thought of resigning", and thinks it is important to note the toll it has taken on her. Citing an example of her assisting another student until 5am, LC wants more training for department officers. She also urges ANUSA execs to stay in contact and should not be seen as just ticking boxes.  She states that the "current system is bullshit sometimes".
Kevin Tanaya thanks LC for helping international students this semester particularly given the stress of the semester.
Kazimier Lim states that LC's work "goes unnoticed" and "we really appreciate [your work]". Lim asks a question regarding the resignation of CISA President Ademoglu. LC states "that she has not been kept in the loop" since ANUSA is not affiliated. In terms of how ANUSA is influenced by CISA, she states "that not very much".
Vincent Lee asks why ANUSA is not affiliated with CISA. LC replies that the affiliation occurs every July and the previous int officer decided not to re-affiliate. LC declines to comment on the resignation of Ademoglu.
19.05
We now move on to Queer* Officer Aisling Arnould who speaks to their report. Arnould discusses completed projects, including an online screening of 'A Secret Love' with another movie planned for May 30. Other completed projects are the commemoration of the International Day Against Homophobia, Biphobia and Transphobia including a TikTok competition in collaboration with PARSA and a Queerphobia discussion group. The department's continuing projects include a department rebranding with a new logo and social media updates, new merchandising, cooperation on the current governance review and advocacy on campaigns including Queer* Stories, religious freedoms and sexual wellness.
Arnould also flags that the department can be reached through a new email address ([email protected]).
19.02
Women's Officer Siang Jin Law speaks to her report. She notes a number of completed projects, including a virtual self-care pack which has "received a lot of positive feedback", a Semester 1 Campaign Panel which was attended by 59 people and their mid-year financial review. She also discusses a number of continuing projects including '#WDStaysHome', a social media campaign to create a sense of community despite isolation as well as Respectful Relationships advocacy work, work on the Sexual Violence Prevention Strategy and and ANUOk App update. She states that this year's Women's Revue is still planned for Semester 2. She notes that she has received a "number of pastoral care incidences" since her last SRC report and that these have been passed on to appropriate channels.
Jin states that she ran a panel two nights ago which was a "successful event". She also has put forward the COVID-19 family violence support package.
She notes the establishment of the Gender Equality Working Group which was established in last week's AGM.
19.00
Indigenous Officer Maddy Crowe presents her report next.
Crowe notes that the Indigenous Department "does not have much news to discuss" in her report. She states that planning for NAIDOC Week, which takes place in Week 2 of Semester 2 each year, has commenced. However, it is unclear whether events will take place "largely online or in person," circumstances which Crowe notes is making NAIDOC Week "difficult to plan". She says that the Department is working to ensure that it will go ahead, and will be providing updates on upcoming events.
She flags that it is currently Reconciliation Week and "strongly encourages people to take time to understand how colonisation has affected us".
Crowe also provided an update on Department events, which include weekly catch-up sessions over Zoom for Department members, and upcoming autonomous 'Wayapa Wuurrk' (a wellness and mindfulness practice) sessions, which will be held online.
18.57
Jaggar asks the SRC on their thoughts.  CASS rep Eveille, states "it's a good idea to get Friday Night Party (FNP) rolling before 31 Dec". He adds to this, asking if Jaggar is raising this issue due to the workload she faced last year. Jaggar replies by noting that she committed around 200 hours toward the event. She then affirms that "it is not really about workload".
Dom H.T asks Jaggar to provide a profit loss statement for Friday Night Party. Jaggar states that the profit/loss statement was provided in SRC 3. She states that she prefers to focus on creating a quality event rather than trying to make a profit. Jaggar also states that artists are "about 20k more expensive in December".
Disabilities Officer Zoe Ranganathan asks Jaggar if she has looked into what other uni's do. Jagger states that most social officers are "brain dead after they do an FNP". Jaggar admits she has not looked at other uni's, instead stating ANU's FNP is "unique". She also states it "is something I will look into".
Women's Officer Law states "that it is a really good idea" for the current Social Officer to start planning next year's FNP. She notes it allows a smoother handover and "makes everything safer".
Clubs Council Officer Jacob Howland notes that "it will be a pretty hectic handover" for the Social Officer, but also notes that many previous handovers have been "lacking". He asks Jaggar whether coordinators should be in the process from the start. Jaggar replies by highlighting the importance of the Community Life Coordinator. She then states that the handover should be practical and rigorous, with coordinators being there from the start of the process. Jaggar adds, however, that this is logistically difficult.
Jaggar wraps up the discussion time by thanking everyone for their thoughts and contributions and helping "futureproof her position".
18.49
We now move to ANUSA Social Officer Sophie Jaggar. In her report, she states that many events have been pushed back into Bush Week due to time constraints, but that they will be hosting Zoom study sessions with discipline societies. The 'Less Stresstival' is planned to go ahead next week, with a schedule being posted by the end of this week. She thanks Charlotte for putting together an 'ANUSA Clubs Training' module on Wattle. Jaggar states that she will be moving a procedural to discuss planning for the 2021 Friday Night Party.
Jaggar wishes to open a 10 minute discussion time to discuss next year's Friday Night Party. She states that there have been previous issues relating to areas such as ticket sales. Jaggar asks the SRC on their thoughts on the current Social Officer planning some of the event for next year.
18.44
Next up is Treasurer Maddy Wang. Her report provides the most recent ANUSA expenditure report, and includes a proposal to form a consultation group to provide feedback on a "Ethical Sponsorships Policy" that she has been working on. She states this is important as it was one of her election promises.
The expenditure report indicates that 430,321 dollars have been expended on Emergency Student Bursaries.
Wang also noted that she is investigating "how best to form guidelines around ensuring that ANUSA spends our money to promote best environmental practises wherever possible." She lists "limiting spending on single use plastics", as well as "limiting … exposure to brands which do not have good ethical practises" as two examples. She states that she will be reaching out to "relevant groups" for consultation in the near future, and invites students to email her with ideas.
18.40
We now move on to General Secretary Taylor Heslington who speaks her report. She encourages people to keep an eye on ANUSA's social media for election updates during the exam period and mid-semester break, and also for those considering running for General Secretary to contact her with any questions. She notes that nominations for both the Disputes Committee and Probity Officers have been reopened due to a lack of nominations. Her report states that AQAC has had its 3rd meeting for the year at which she advocated for fail grades not to count towards GPA calculations this semester.
Heslington states "that nothing much has happened since I submitted my report". She moves on to discussing progress on the Electoral Reform working group, adding that another round of consultations will open up soon.
18.33
Education Officer Skanda Panditharatne presents his report next. He opens with some comments on COVID-19, commending the efforts of ANUSA representatives "who have worked tirelessly to achieve outcomes for students" and those "involved in mutual aid on campuses or in their communities" and noting the work of frontline health workers. He also highlights the financial stress of COVID-19 on higher education, which has resulted in job and funding cuts. Panditheratne affirmed that "student unionists stand in solidarity with the NTEU and university staff in opposing cuts and advocating that the Federal Government fund shortfalls." He added, "this is a major issue for students and staff alike".
Panditharatne's report proceeds to provide an update on his work on ANUSA's Proctorio advocacy, as well as his work with the Education Committee (EdComm, campaigns, and the ANUSA Electoral Reform working group. There is currently a masterlist that tracks the implementation of Proctorio for assessments in undergraduate courses. In terms of campaigning he states that he is planning to attend the #saveourstudents Rally for Relief run by the National Union of Students (NUS) on 3 June, which he encourages "all other students" to take part in, with more information to be posted to the EdComm Facebook. Panditheratne also reports that he has been working with the Young Workers Centre to call for an expansion of JobKeeper.
He provides an update on his work with the NTEU, stating they passed a motion standing with the NTEU branch, and that the Education Committee believes "staff working conditions are student working conditions". He says they "don't know" what the cuts will look like, but is concerned about the idea of "pausing the staff pay rise". He states that "several staff and students are facing the impact of cuts" and encourages support for the NUS campaign in Motion 9.6.
18.29
We now move to ANUSA Vice-President Madhu Janagaraja who provides a verbal report.
Janagaraja apologised for not providing a report this week. Jangaraja notes many questions she has received on the pass/fail system. She reminds the SRC that Day and herself advocate for fail grades not to be counted toward a student's GPA.
Environment Officer Grace Hill asks Janagaraja whether she has information on any potential cuts to the University. Hill notes previous cases where SRC have found "confidential cuts". Janagaraja replies by saying that if there were any information they  would be the first to let everyone know.
18.26
CASS College Representative James Eveille moves a motion for all officer and executive reports to be moved on bloc.
We move to ANUSA President Lachy Day who speaks to his report. He encourages feedback to be directed to [email protected], and gives a shout out to Ed Officer Skanda Panditharatne and college reps for their advocacy against the use of Proctorio, whilst encouraging "everyone to keep fighting". He states that ANUSA was originally to transition back to their office starting June 2, however this is no longer the case. Day reiterates ANU's announcement of remote learning continuing in Semester 2 and emphasises that ANUSA is "continuing to lobby for greater resources" into the "upskilling [of] course convenors" to ensure high quality learning. He says that the ANU has provided ANUSA with 0,000 for emergency grants for students, including international undergraduate students who had been unable to apply for the assistance. He encourages those intending on running for President the upcoming ANUSA election to reach out to him.
General Representative Nick Carlton asks Day about today's announcement of a "250 millon dollar shortfall" at the ANU, and the "cuts and restructure" that may occur. He questions whether he is privy to any information about course cuts. Day says that they have been assured that they will get the amount of SSAF they agreed upon this year. He says that some smaller courses may be cut, but that he is unsure about staff cuts.
---