Will I Stay or Will I Go? Students Face Uncertainty with Reduced Res Hall Capacity
---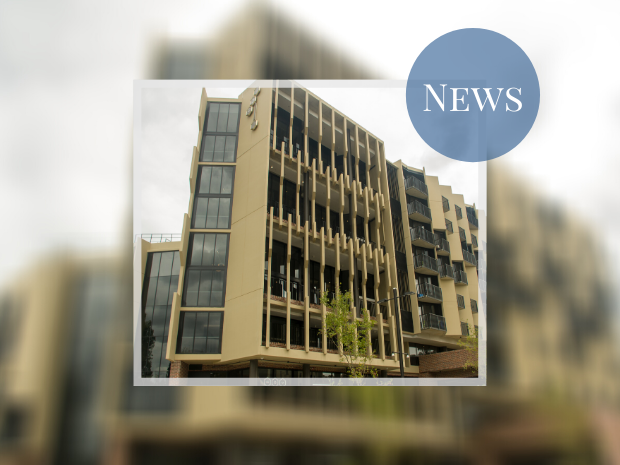 By Madeleine McDonald
ANU Accommodation Services last week announced that residential halls will not be operating at full capacity for Semester Two. Students hoping to return to their on-campus accommodation will be required to complete a returner's application, with offers being made on a needs basis. The occupancy rate for each hall will be based on the structure of their amenities, and whether shared spaces are able to adhere to social distancing guidelines.
An ANU spokesperson said that residential halls would "aim to welcome back as many students as is safe". The returner applications will "consider individual circumstances" such as "academic program requirements, employment opportunities, leadership roles in the residence, and the suitability of current accommodation for ongoing study". In one returner application seen by Observer, questions posed to students will include what they miss about college, what concerns they have about returning, and any additional feedback they would like to share.
According to the spokesperson, returner rates for each hall will vary, with the safe level of occupancy "set according to an assessment of amenities". Amenities, such as bathrooms and common rooms, will need to ensure they can "operate according to the social distancing and additional hygiene requirements set by health authorities". For self-catered halls, an amenities assessment will consider "how many people can be in a kitchen if they each need to have four square metres of space".
Observer reached out to a number of Senior Residents to find out more about the decision made by Accommodation Services. Burton and Garran Hall is expected to operate at 50% capacity, however an SR told Observer that "Lena Karmel can take more people because they have a different structure and more separate rooms with fewer common spaces". The extent to which res halls will reopen has been dependent on "individual hall decisions" based on their communal amenities, the SR said, and whether they are able to abide by current ACT health regulations.
Observer understands that the exact capacities of the halls will not be made publicly available. A Wright Hall resident told Observer they would "much prefer transparency about what percentage of students they'll be letting back in, as it gives students an idea about what their chances are".
ANU's privately-owned and operated colleges, Burgmann and Johns, will also need to adhere to ACT rules on social distancing, although they are not required to comply with ANU-specific regulations. One Burgmann resident informed Observer that the college will be open for all residents who want to return, with no capacity restrictions currently in place. This will be done "with strict COVID rules to regulate the population".
The 'First Year Guarantee' at ANU means that all first year students who apply for on-campus accommodation will receive a place in a residential hall. With returner applications for Semester Two being reviewed on a needs basis, many first years are "concerned about their prospects of returning". One first-year student, who left Ursula Hall in March, told Observer that "Ursies had already become something of a second home to me". He is worried about the decision to restrict hall capacities, "especially given that I left with the assumption that I would be guaranteed a place in Semester Two if I needed it". While he "understands that halls must ease back to normal in a gradual manner", he would "value a higher degree of certainty". For those who returned to their family homes earlier in the year, "studying at home was bearable over the short term, but for many of us this isn't a realistic option". "Had we known that there would be a chance we couldn't return, I am sure far less people would have left in the first place", he said.
Another student, Kapil Bhuta, who has had to remain in on-campus accommodation as travel restrictions have prevented him from returning to his family in Singapore, said "this semester has been extremely tough for everyone". Not being "able to see our families until international borders open" means students that remained on campus have "had to rely heavily on connections made from college friends for support". Bhuta added that because the administration team "have been justifiably busy" there has, at times, "been a lack of emphasis on pastoral care for the residents who still remain". Students who remained on campus have "had to obey strict rules put in place", and Bhuta said it was a "shame" that college life would not be returning to normal for the rest of the year.
The process of deciding who will and will not be able to return will be similar to the end of year returner's application. Preference will be given to those who have "difficult at-home living situations, or who require pastoral care". Additionally, "leadership team members and people who have problems with the internet for academic purposes," will receive priority, according to one SR.
Frustration at the decision has been expressed through platforms such as ANU Confessions, with a number of students citing the fact that University of Sydney and University of Melbourne will have fully operational residential colleges next semester.
Semester Two courses will be run in a "hybrid model", meaning that any class that is delivered in person will also offer an online alternative. All courses will be available remotely, with on-campus teaching following social-distancing protocols. Returner's applications are set to open on 3 June and will close on 17 June. Final accommodation offers are set to be released on June 19.
Graphics for this article were created by Tristan Khaw.
Know something we don't know? Email [email protected] or use our anonymous tip submission.
If you have an issue with this article, or a correction to make, you can contact us at [email protected], submit a formal dispute, or angery react the Facebook post.
Want to get involved? You can write articles, photograph, livestream or do web support. We're also looking for someone to yell "extra!" outside Davey Lodge at 1AM. Apply today!
---