ANU Staff Respond to Budget Cuts
---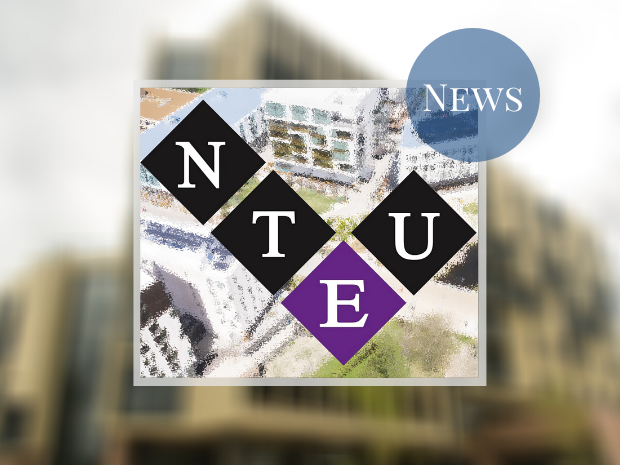 By Vienna Daniels
On Tuesday, Vice-Chancellor Brian Schmidt sent an email update regarding the financial impact of the COVID-19 pandemic to ANU staff and students. In the email, Schmidt announced an expected $220 million budget shortfall in comparison to the original projected budget for 2020, and detailed proposed cuts to counteract the losses. These cuts, which include delaying a scheduled pay rise for ANU staff, and letting go of a number of casual staff, have been met with widespread criticism from the ANU community.

In the email, Schmidt attributed the University's losses to the bushfire season and the hail storm that forced the campus to close earlier in the year, in addition to the COVID-19 crisis. As a consequence of the pandemic, ANU was forced to move to remote learning in order to adhere to social distancing rules, and to accommodate students who had been affected by the national travel bans. The ANU's response to the pandemic, including emergency funding for student associations and travel bursaries for students, cost $68 million. Additionally, ANU has predicted a $150 million reduction in income from tuition fees and other revenues. The bushfires and hail storm led to a further $6.7 million in unforeseen costs, bringing the total to $220 million. 
Schmidt also outlined a number of possible cost cutting measures to balance out the costs of the pandemic, including "making hard decisions about fixed-term contracts, reducing our use of casual staff, and pursuing voluntary separations." One of the "hard decisions" mentioned is delaying the pay rise scheduled for July of this year that would have seen ANU staff members' salaries increased by 2%. 
In a separate email to staff, Schmidt noted that pushing the pay increase back would save the university approximately $6.75 million in 2020 and $13.5 million in 2021. Current staff members have been invited to vote on this decision in the coming weeks. 
In response to the announcement, the National Tertiary Education Union (NTEU) and the ACT Casuals Network have both expressed objections to the changes proposed by ANU. An NTEU spokesperson has stated that they "vigorously oppose" the pay rise cancellation and any reductions in casual or fixed-term staff as a means of saving money. "The problems with the measures proposed by ANU can be easily summarised – no equity, no protections, and no need," stated NTEU ACT Division Secretary Dr Cathy Day. "We will be defending the hard-won wages and conditions of our members against these opportunistic attacks." 
A main issue raised by the NTEU was ANU's failure to properly consult staff members before announcing their plans to let go of staff, and to delay the scheduled pay rise. A recent report describing the financial impact of COVID-19  has claimed that ANU will suffer the least financial consequence among Australian universities, as, according to the report it has "sufficient reserves to cover its potential 2020 fee losses and the longer term losses" predicted by the report. In light of this, the NTEU asserted that "ANU has sought to use the cover of COVID-19 to cut costs and build cash reserves". 
The NTEU announced in a media release that a pilot program, in which ANU looks to gain over $6 million, "largely offsets the need for savings obtained by withholding staff wages". The pilot program "aims to bring 350 students to the ACT for semester 2" and, if successful, would mean "3,000 international students could arrive in 2021". Such an influx of students would increase ANU's revenue by "tens of millions of dollars". 
The day after Schmidt's announcement, the ACT Casuals Network, a committee under the NTEU's ANU branch, released an open letter calling "for transparency and accountability" from the Vice-Chancellor. Signed by hundreds of students and staff from both ANU and other universities, the letter expressed the network's disappointment with Schmidt for failing to adequately address the role of casual staff in keeping the University running. 
The letter noted that casual and fixed-term staff constitute at least one-third of ANU staff, and stated that Schmidt's email "suggests that [he[are out of touch with the realities of working conditions at the ANU…". "We are not 'used', we are hired, and our work is as essential to the functioning of this university as anyone's". The letter also posed a number of questions to the University, including what criteria will be used to decide who is "reduced", and how the university will be held "accountable for the loss of incomes and livelihoods." 
In a statement to Observer, NTEU ANU Branch President Matthew King denounced the proposed changes as "unconscionable". "ANU staff, particularly fixed-term and casual staff, deserve better from one of Australia's wealthiest universities." 
Know something we don't know? Email [email protected] or use our anonymous tip submission.
If you have an issue with this article, or a correction to make, you can contact us at [email protected], submit a formal dispute, or angery react the Facebook post.
Want to get involved? You can write articles, photograph, livestream or do web support. We're also looking for someone to yell "extra!" outside Davey Lodge at 1AM. Apply today!
---