Humanities Students to be Hit Hardest by "Appalling" University Fee Changes
---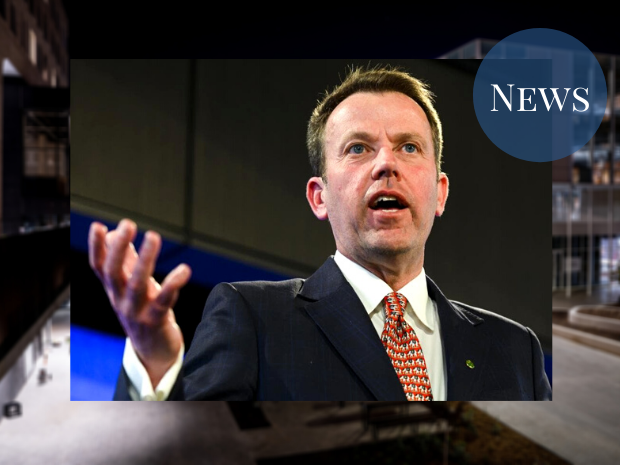 By Hayley Hands
In a media release this morning, Education Minister Dan Tehan announced changes to tertiary education fees. These include significant fee increases for Humanities, Law and Commerce-based degrees, and decreases in fees for Teaching, Nursing, English/Language and STEM-based degrees. The changes have already faced strong opposition from students and academics.
Tehan claims the changes will incentivise students to "study in areas of expected employment growth" and "lead to more job-ready graduates". This is said to be a response to the economic challenges of COVID-19, with Tehan stating these changes were required to "power [Australia's] post-COVID economic recovery". The increased fees will only apply to students commencing their studies in 2021, but fee reductions will apply to current students from next year. 
In a statement to Observer, an ANU Spokesperson said that they were "looking closely" at the details of Tehan's announcement and that the programs offered in 2022 will "depend on a range of factors including student demand." They said that programs would continue to "be defined by the high quality, world class teaching for which we are well known."
An update by Vice Chancellor Brian Schmidt expressed his "disappointment" with the negative aspects of the announcement, stating that it showed "the Government has not chosen to further invest in higher education". In particular, he acknowledges that the fee decreases in some areas would be shifted onto future CASS, CAP, Law and CBE students. 
Schmidt states that the changes will cause a "problem for the University" in that, although fees will decrease per STEM student, the amount of funding the University will receive for those areas will likewise decrease. The amount of funding received for Humanities places, conversely, will increase. He says that the fee changes are unlikely to have a large impact on student choice or behaviour. 
However, he also notes "the positive side" of the fee changes, which will allow ANU to provide more domestic places starting next year. Schmidt also states that the additional funding proposed for rural and regional students will be a "good boost". 
ANUSA Education Officer Skanda Panditharatne told Observer that ANUSA will "vigorously oppose any fee increases", and show the government "that students will passionately defend their education". He called the changes "appalling", stating that Arts degrees are "a pathway into university for many disadvantaged students" and that "leaving them with a higher debt is absolutely despicable". He stressed the "vital role" of Humanities degrees, also noting that university is a place where "people grow themselves" and "not just their job prospects".
Panditharatne also states that although fee decreases for STEM degrees is positive, the government's disregard for "evidence-based policy" on issues like climate change makes it a "bit rich" that they are purporting to support science. He reiterates that the government "refuses to acknowledge" the funding crisis caused by COVID-19, and urges them to provide more funding to Universities, as they are not eligible for JobKeeper.
In a statement on its Facebook page, the National Union of Students (NUS) stated that the fee increases were "unacceptable", and that the lowering of costs for some degrees would be "at the expense of hundreds of thousands of students studying degrees that aren't seen as 'job-ready'". The statement argued that study should not be a "debt sentence", and that the government is "attacking students, staff and the viability of universities for all."
A National Tertiary Education Union (NTEU) media release has expressed that the government has "failed to provide a funding plan that secures the critical research and learning undertaken by Australian universities." NTEU President Alison Barnes said that Tehan appeared to be going "out of his way to avoid properly funding universities".
A petition titled 'NO UNI FEE HIKES! SAVE THE HUMANITIES!' has already received hundreds of signatures from university students Australia wide. ANUSA co-hosted a snap action protest at the Press Club this afternoon. An emergency protest is planned for 26 June, and another protest against the fee hikes is currently being organised.
Graphics for this article were created by Tristan Khaw
Know something we don't know? Email [email protected] or use our anonymous tip submission.
If you have an issue with this article, or a correction to make, you can contact us at [email protected], submit a formal dispute, or angery react the Facebook post.
Want to get involved? You can write articles, photograph, livestream or do web support. We're also looking for someone to yell "extra!" outside Davey Lodge at 1AM. Apply today!
---