What you need to know: CRS/CRN Grading System
---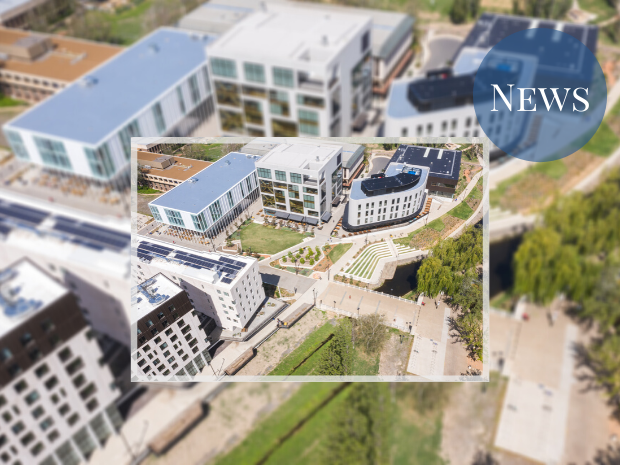 By Lottie Twyford
Yesterday, Thursday 10 December, grades for Semester 2 were released.  In response to the unprecedented impacts of COVID-19 on teaching and learning, the University announced in September that the optional 'CRS/CRN' Grading System would also be available in Semester 2. 
The system will provide students with the option to receive either a Course Requirements Satisfied (CRS) grade, if they receive a numerical grade of 50 or above, or a Course Requirements Not Satisfied (CRN) grade. The latter will appear in the student's academic record in the place of an N ('Fail') and NCN ('Not completed/Fail') grade. The system was initially introduced in Semester 1.
Students who wish to apply for these grades can do so via a smartform which will remain live until 14 December. This form will allow students to nominate the courses they wish to have converted to CRS/CRN grades. 
All undergraduate, postgraduate and HDR students will be eligible for the scheme, as long as they are completing coursework courses, and both domestic and international students can apply. However, some courses that will not be eligible for the CRS/CRN grading scheme. The majority of exempt courses on the list are 8000-level post graduate and 4000-level undergraduate research and thesis units. 
Some students have expressed confusion on social media regarding the status of interim grades, where supplementary exams have been offered. According to the University, students who receive an interim grade pending a deferred or supplementary exam will still be eligible for the scheme at a later date, once their course grade has been finalised. 
Supplementary exams are offered to students who have either received a final mark between 45 and 49 inclusive, or have received a mark in that range in their final assessment, where a pass is a hurdle requirement. Students who receive a mark below 45 will receive an 'N' ('Fail') grade, and are ordinarily not offered a supplementary exam. According to the University calendar, supplementary exams will be held from 22-26 February 2021, along with deferred exams. 
Another question raised by students is whether CRS and CRN grades will count towards degree requirements: if students opt in, CRS grades will still count towards course progression, but CRN grades will not. 
A spokesperson for the ANU confirmed that "if a CRS/CRN grade is selected as an opt-in grading system, where the course is not excluded, no numerical mark will be recorded for the course on a student's record".  
The spokesperson added that "it will affect WAM/GPAs if these are based solely on marks. Sometimes Colleges will calculate these on other factors beyond marks", and said that students with questions or concerns about specific programs "should speak to their academic College or School for advice". 
This article has been edited to replace Semester 1 2020 with Semester 2 2020 details.
Know something we don't know? Email [email protected] or use our anonymous tip submission.
If you have an issue with this article, or a correction to make, you can contact us at [email protected], submit a formal dispute, or angery react the Facebook post.
Want to get involved? You can write articles, photograph, livestream or do web support. We're also looking for someone to yell "extra!" outside Davey Lodge at 1AM. Apply today!
---