Independent Ticket Launched to Contest "Most Powerful Student Position on Campus"
---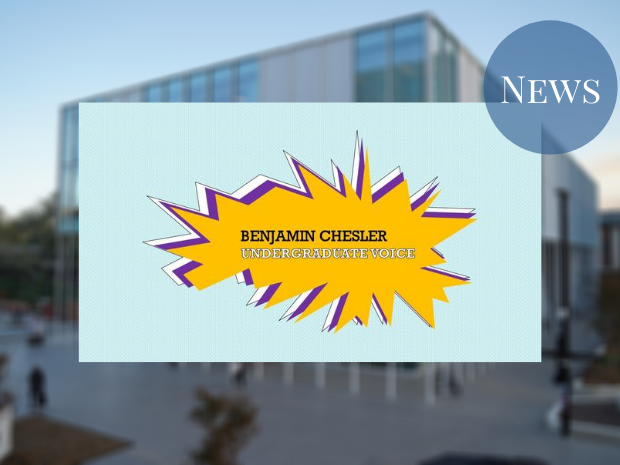 By Brandon How
National University Theatre Society (NUTS) Treasurer Benjamin Chesler has announced the launch of his independent ticket, 'Undergraduate Voice for ANU Council', for the 2020 ANUSA elections. This is his second election campaign, after running on the same independent ticket last year. He claims to be primarily concerned with the "financial ramifications" of COVID-19 and "rebuilding trust" between students and the University.
Chesler will be contesting the position of Undergraduate Member on ANU Council (UMAC), and no other ANUSA role – the same strategy he pursued last year. Chesler said that he hopes to build on the "strong base of support" he received last year. As well as holding the position of NUTS treasurer, Chesler has been serving on the ANUSA Financial Review Committee since May.
The ANU Council is the main governing body of the University and is composed of 15 members, but has only two representatives from the student body – one undergraduate and one postgraduate. Observer previously reported that the council is in charge of passing "policy for coursework and assessment, residential hall funding and management, campus redevelopments, admissions, and other key issues". Students representatives have the same duties and voting rights as all other council members.
According to his media release, Chesler has two main priorities: to challenge the financial decisions made by the University due to COVID-19, and to work on "rebuilding trust between students and the ANU". Ultimately, he aims  to build "relationships with Council members and student stakeholders" so that he may effectively support both "student and university interests".
The media release further stated that Chesler will provide the Council with "an informed understanding of student issues" by maintaining "regular correspondence" with ANUSA Executives, Departments and other "student bodies". He also stated that he intends to provide updates at ANUSA OGMs as a means to provide an additional opportunity for students to hold the ANU Council accountable.
In a comment to Observer, Chesler expressed his concern that the "student experience" would suffer as a result of "cuts to student services" in light of COVID-19. Should he be elected, Chesler hopes to suggest alternative "pathways for savings", which he says might include "not building some aspects of the campus master plan". He also expressed concern that the University was "dragging their feet" in dealing with students' concerns, particularly in relation to SASH. Chesler claims he would be in a position to help the University "take greater stock of student concerns".  
Chesler also expresses concern that the UMAC position has always been held by the ANUSA President. Until 2017, the ANUSA president was automatically appointed as the UMAC. Despite the decoupling of the roles, incumbent ANUSA presidents have continued to be elected to ANU Council in the past three years. Chesler claims that this situation "creates obvious problems" regarding conflicts of interest, particularly when the ANU Council discusses issues regarding ANUSA. As such, he argues that an independent candidate should be elected. In 2019 he described the UMAC position as the "most powerful student position on campus".
Graphics by Brandon How
Know something we don't know? Email [email protected] or use our anonymous tip submission.
If you have an issue with this article, or a correction to make, you can contact us at [email protected], submit a formal dispute, or angery react the Facebook post.
Want to get involved? You can write articles, photograph, livestream or do web support. We're also looking for someone to yell "extra!" outside Davey Lodge at 1AM. Apply today!
---