ANU to Phase Out Smoking Areas at Res Halls
---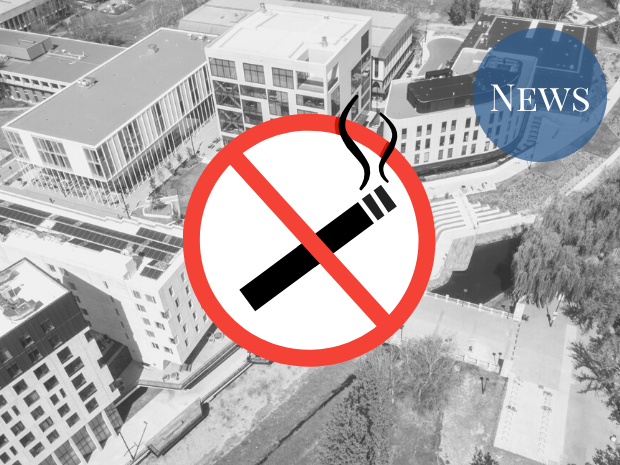 By Declan Milton
In pursuit of a smoke free campus, ANU has indicated that they are working with residential halls and apartments to phase out Designated Outdoor Smoking Areas (DOSAs). This follows the University's decision to close both smoking areas at Fulton Muir and Kambri on 27 July. 
As per ANU's Smoke-Free policy, effective from 10 July 2020, "all smoking is prohibited anywhere on all University campuses". This includes but is not limited to: tobacco products, herbal products, and personal vaporisers (vapes). However, this policy continued to provide for DOSAs, the locations of which are "determined by the University and agreed to by University accommodation services and individual student residences". 
In a statement made to Observer, an ANU spokesperson said that "the University is working with residential halls and apartments to develop a plan to phase out DOSA". Specifically, the University "will consult with the Interhall Council, ANUSA and PARSA". However, when contacted by Observer, the IHC, ANUSA or PARSA denied having yet heard from the University for this proposed consultation. 
President of ANUSA, Lachlan Day, told Observer that "ANUSA is yet to hear from the university" about the proposal to phase smoking out at residential halls, and "has not been consulted". Similarly, President of PARSA, Ustav Gupta, stated that PARSA has "not been contacted for consultation". Day added that "without a designated place on campus, students who are looking to smoke or vape will just do it anywhere". He also asserted that DOSAs ensure that students properly "dispose of cigarette butts" and allow "other students to avoid the designated area if they would like".
With these fresh plans to phase out smoking areas at residential halls, students will be unable to smoke anywhere on campus. Observer understands that the Interhall Committee (IHC) is unaware, and has not been consulted, regarding the proposed closure of smoking areas at residential halls.
"Serious or repeated" breaches of the University's smoking policy by a student may result in that student being reported to the Registrar for Student Administration's office. Breaches by staff are reported to the Director of Human Resources, and breaches by contractors will form the basis for a breach in contract. 
Ryan Clough, who ran for President in the 2019 ANUSA elections as a candidate for the DART Party, told Observer that "the DART party strongly condemn[s] the proposed closure of DOSAs across campus". Such closures, Clough states, "is a flagrant display of the University Elite's arrogance and contempt for the rights of the student body". Clough sees the closure as an example of advancing "the corporate machine politics of the ANU executive".   
If you wish to quit smoking and need support, information and resources are available here.
 Graphics by Rebecca Zhong.

Know something we don't know? Email [email protected] or use our anonymous tip submission.
If you have an issue with this article, or a correction to make, you can contact us at [email protected], submit a formal dispute, or angery react the Facebook post.
Want to get involved? You can write articles, photograph, livestream or do web support. We're also looking for someone to yell "extra!" outside Davey Lodge at 1AM. Apply today!
---