Election Wrap Up: Brighter Together Secures Majority of Exec
Posted On August 28, 2020
---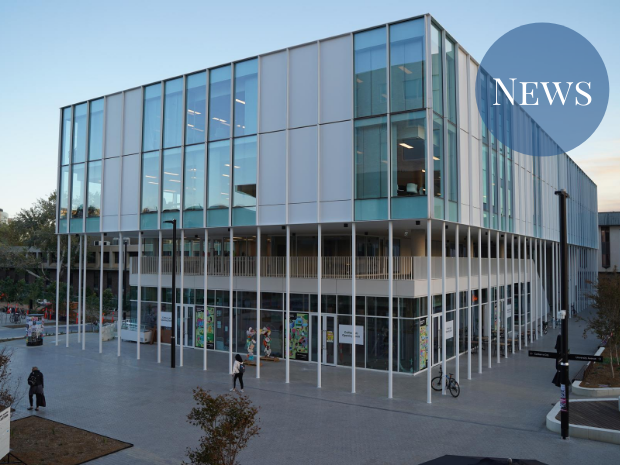 By Declan Milton and Brandon How
Brighter Together have dominated next year's SRC, taking four of the six available Executive positions in addition to six Gen Reps, the most of any ticket. Proud! had five Gen Reps elected, and Maddie Chia was elected to the Executive as Education Officer. College Rep results were mixed, with Brighter Together, Proud!, Refocus, and Go the Distance each gaining positions. 
Current ANUSA Vice President, Madhumitha Janagaraja, has been elected as next year's President. She ran with Brighter Together on a platform focused on continuing her work in the SASH space, "[prioritising] mental health of Department Officers", and a five-year strategic plan for the Association. Despite a heated race, which was contested by two Independents who were not running for President, Janagaraja was also elected as the Undergraduate Member of University Council. Current Wamburun President Christian Flynn, who also ran on Brighter Together, has been elected Vice President. This year's Women's Officer, Siang Jin Law, will be ANUSA's 2021 Treasurer, while current BnG President Meghan Malone has been elected General Secretary. 
From the Proud! ticket, Maddie Chia was the only candidate elected to the executive. Current Gen Reps Ben Wicks and Ben Yates will not sit on next year's SRC. Current Disabilities Officer Zoe Ranganathan received an NUS delegate position through her second, NUS focused ticket, Spice Up!. Proud! won five of the seven Gen Rep positions they contested, out of the possible fourteen overall positions. The ticket was also competitive in the College Rep race, and won positions in two contested colleges, with Riley Smithers elected CBE rep and Yasmin Kirk as CASS rep. 
Social Officer was the most competitively contested Executive position, in what was a two-way race between current officer, Sophie Jaggar, and Brighter Together nominee, Bella Hewitt. Jaggar was re-elected on a margin of less than a hundred votes. 
The Socialist Alternative-affiliated ticket Fight the Liberals! will not feature in next year's SRC, with Wren Somerville being unsuccessful in his campaign for Education Officer. Current Gen Rep Nick Carlton was not re-elected to his position, and Environment Officer Grace Hill was unsuccessful in her campaign for NUS Delegate. 
Liberal-affiliated You! For ANUSA, who had three candidates in this year's SRC, have only seen one Gen Rep elected. Refocus had Sophie Macdonald elected as an NUS delegate in what were otherwise disappointing results for the ticket. They did not win any executive nominations, nor contested college rep positions, only seeing Marlow Meares elected as a Gen Rep. The ticket also gained the CAP College Rep position unopposed.
Brighter Together won the most positions overall, with fifteen SRC members elected. It was also the ticket with the highest proportion of their candidates elected, at 60%. The ticket was not officially politically aligned, although two of their elected candidates are also members of the Australian Labor Party. 
Proud! won ten positions, which constitutes 58.8% of the ticket's candidates. Refocus won only two positions, which was 14.3% of the positions they contested. Go the Distance won three positions, which was 27.3% of the ticket's candidates. Liberal Party aligned You! won only one position on the SRC, just 6.7% of their candidates. 
Eight of the candidates who ran independently were elected, out of a possible thirteen. It should be noted, however, that these were almost entirely ANUSA Department Officers, with only one independent Executive member, Social Officer Sophie Jaggar. Overall, thirteen SRC positions were elected unopposed, including all of the ANUSA Department Officers.
There were two tickets that were unable to win any SRC positions: Socialist Alternative-aligned Fight the Liberals!, and the politically unaffiliated A New Way Forward.
Anthony Lotric, Adelle Millhouse and Maddy Mcdonald contributed to reporting. 
Know something we don't know? Email [email protected] or use our anonymous tip submission.
If you have an issue with this article, or a correction to make, you can contact us at [email protected], submit a formal dispute, or angery react the Facebook post.
Want to get involved? You can write articles, photograph, livestream or do web support. We're also looking for someone to yell "extra!" outside Davey Lodge at 1AM. Apply today!
---