PARSA Cuts Staff Hours in Anticipation of Drop in SSAF Funding
Posted On October 8, 2020
---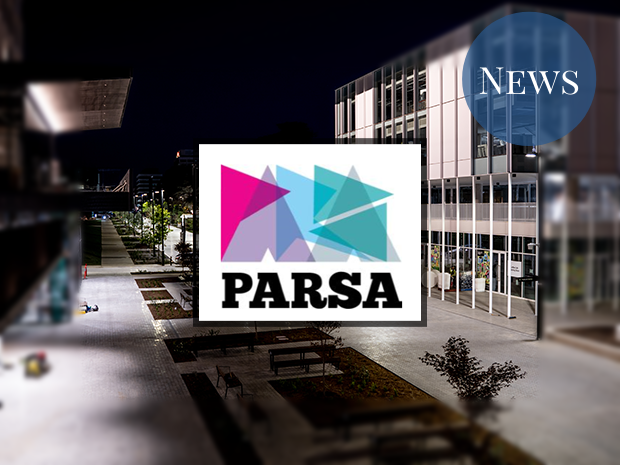 By Declan Milton 
ANU's Postgraduate student association PARSA have made one full time position redundant and reduced staff hours for a number of positions, following an expected reduction in SSAF funding for 2021. Observer understands that ANUSA does not intend to cut staff numbers or hours at this point in time.
On top of the elected Student Representatives that are voted in by the student body every year, ANUSA and PARSA employ a team of full time and part time staff who carry out the day-to-day operational functions of the Association. ANUSA President Lachie Day stated that "ANUSA understands that many students rely on our legal service and student assistance team for urgent and high quality service", adding that the Association "will continue to prioritise these frontline services for our members".
The COVID-19 pandemic has significantly impacted the financial position of the Australian university sector, with ANU last month announcing the loss of 465 jobs. The University has also predicted a reduction in student enrolments for next year, which will decrease the SSAF pool for 2021. PARSA President Utsav Gupta asserted that this will "almost certainly mean a reduction in PARSA's operating budget".
Eve Walker, PARSA's 2021 President-elect, told Observer that the Association is "projecting a 30-35% loss [in SSAF] for 2021". "PARSA is almost entirely reliant on SSAF funding", she added, emphasising that the current cuts, and the effects they will have on the Association, are a symptom of this overreliance on "University funding".
The PARSA board convened earlier in the year, and decided to reduce the payroll budget for 2021 by 30% relative to 2020, in order to cover the expected drop in funding. Gupta stated that, as "staffing is one of PARSA's largest expenses, it is recognised that staffing levels need to be revised in order to ensure PARSA remains financially viable into 2021 and beyond".
At the time of its decision to cut staff, PARSA was unaware of the exact proportion by which its funding allocation for next year would decrease. An ANU spokesperson told Observer that "SSAF funding for 2021 is still being determined", and highlighted that "the majority of SSAF funding has historically been paid to ANUSA and PARSA".
PARSA's Advocacy and Engagement Officer, a full-time paid role which was responsible for "build[ing] new partnerships at the University and in the wider community", has been made redundant. Staff positions that will be impacted include the PARSA lawyer, whose working days have been reduced from three to two. The admin assistants office hours are also to be reduced. The full extent of staff cuts is currently not known,as the full brief of staff cuts cannot be released publicly for reasons of confidentiality within PARSA.
PARSA, like ANUSA, provides a variety of services to ANU students, ranging from legal work to student assistance and advocacy. Gupta told Observer that "any reduction in staffing impacts the operational abilities of the organisation". Current ANUSA President Lachie Day also expressed his concerns, stating that he is "worried about the impact that these cuts will have on postgraduate students' access to key services".
Walker expressed in her comment to Observer that her "primary goal" as the incoming President is to "not have students feel the effects of the upcoming SSAF budget cuts". She added, however, that "by decreasing staff hours ahead of time, our current President was trying to be proactive", allowing for those who have been affected to "reorganise their schedules". All those who have had their hours reduced have agreed to the changes.
Despite the cuts, however, Gupta is confident that the impact to the advocacy side of the student experience will be minimal. He stated that "student representatives are the true carriers of student voices" and therefore "despite any challenges" the advocacy work of the Association "continues on a strong path".
ANUSA, the undergraduate student association, is also largely reliant on SSAF funding from ANU. Incoming ANUSA President and current Vice President Madhu Janagarja told Observer that ANUSA "has no intention to cut staff" at this time. However, she stated that she was "unable to comment " at this time on whether ANUSA's position would change if PARSA's projection of a 30-35% reduction to the SSAF pool is accurate.
Day echoed Mahdu's statement, asserting that "ANUSA is confident that the budget will not require us to make any staff redundancies". As of 30 November 2019, ANUSA held $2,242,700 in reserves. In comparison, PARSA had $843,997 in equity for the same period.
The PARSA Board did not respond to Observer's request for comment. 
Know something we don't know? Email [email protected] or use our anonymous tip submission.
If you have an issue with this article, or a correction to make, you can contact us at [email protected], submit a formal dispute, or angery react the Facebook post.
Want to get involved? You can write articles, photograph, livestream or do web support. We're also looking for someone to yell "extra!" outside Davey Lodge at 1AM. Apply today!
---