"Incredibly Easy": Students Claim ANU's Marking Harsher Than Exchange Partners
Posted On October 11, 2020
---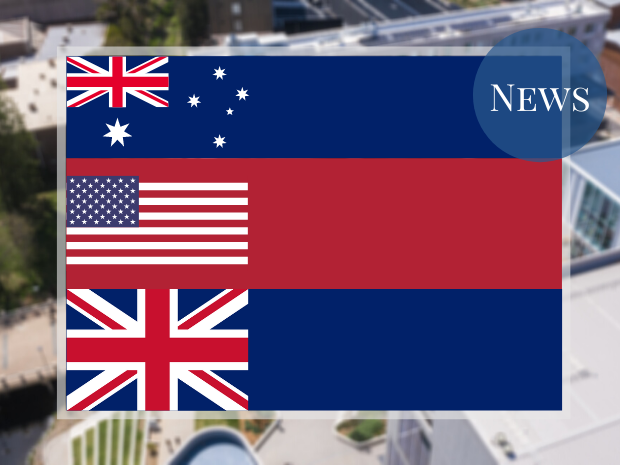 By Helena Burke
A number of ANU students who studied overseas on exchange have told Observer that marking at the US and UK universities they attended is far less demanding than at ANU. While ANU is ranked 29th on the QS World University Rankings, the majority of ANU's exchange partner universities score significantly lower on the ranking criteria.
ANU Undergraduate English and Gender Studies student Daniel Ray described marking at The George Washington University (GWU) during his semester abroad as "incredibly easy" compared to that at ANU. Ray noted that although there was higher quantities of work for courses at GWU, assessments were marked to a significantly lower standard.
ANU Security Studies student Mia Stewart described similar experiences during her semester at the University of Indiana. Stewart told Observer that "getting an A" at the University of Indiana was "much easier than getting a Distinction at ANU". Stewart also noted that while grades are distributed relatively evenly at ANU, most students were receiving A's for classes at her host university.
Stewart and Ray also both cited greater flexibility and opportunities to improve grades through extra work at their host universities.
Ray sees professors at US universities as having "so much more discretion" and power over their courses, which he believes "really helps sometimes [regarding] special consideration". When the COVID-19 pandemic hit, Ray says that one professor gave everyone who handed in all their assessments an A or A-, while another professor who knew that Ray was struggling with his coursework back in Australia "basically just instantly passed me".
Stewart described a similar experience, citing that the option of 'extra credit' in many of her courses at the University of Indiana made the idea of final grades "much less stressful" than at ANU.
Extra credit at US universities means that if students received a low grade on an assignment, they have the opportunity to make up for lost marks with an optional extra assignment. Opportunities for earning extra credit are not commonly offered at ANU, nor at other Australian universities.
ANU students report that this problem is not isolated to the US. Two ANU students who wish to remain anonymous described ANU's academic standards as "very high" in comparison to the University of Sheffield where they went on exchange. The students echoed the sentiments of Ray and Stewart, remarking that it was "easier to obtain the same marks in my exchange University than [at ANU]".
The marks required to attend many of ANU's more popular exchange partner universities are notoriously high. ANU requires students to have a minimum GPA of 6.0 to attend any of its exchange partners in the USA. A 6.0 generally indicates that a student is almost exclusively receiving Distinctions and High Distinctions. ANU also requires a 6.0 for students to attend many exchange partners who rank much lower than ANU on the QS and Time Higher Education rankings. Examples of such institutions cited by students include the University of Nottingham, Utrecht University, the University of Copenhagen, the State University of New York, the University of Arizona, and the University of Oregon.
An ANU Spokesperson told Observer that these GPA requirements are in place either due to the partner university's admission requirements, or to indicate to students the competitiveness of exchange opportunities at these partners. The Spokesperson clarified that Students with a lower GPA can still apply, however, there is no guarantee that they will receive a place.
Beyond potential mismatches of the ranking of exchange partner universities and the ANU, some students have expressed concerns that comparably harsher marking standards at ANU may disadvantage ANU students when applying to international graduate programs.

The GPA conversion table used by the OECD Young Associate Programme
https://www.oecd.org/careers/young-associate-programme/yap_gpa_guidelines.pdf

An ANU Spokesperson has responded to these concerns, asserting that students who obtain a degree from ANU " can be assured that they have met the most rigorous academic standards and that they have a qualification that is respected and recognised the world over".
Claims of comparatively harsher marking standards at ANU have also not been supported by all students. Isabel Bremner, an ANU Psychology student who attended Trinity College Dublin on exchange said that, aside from stricter referencing requirements at ANU, marking standards at Trinity and ANU were "overall very similar". Bremner affirmed that she "put the same amount of effort that I would at ANU and got very similar marks" at Trinity. 
As the COVID-19 pandemic enters its eighth month, study abroad for Semester 1 2021 remains cancelled. ANU will make a decision regarding the possibility of student travel in the 2021 Winter Session and Semester 2 in late 2020 or early 2021.
Graphics by Tristan Khaw
Know something we don't know? Email [email protected] or use our anonymous tip submission.
If you have an issue with this article, or a correction to make, you can contact us at [email protected], submit a formal dispute, or angery react the Facebook post.
Want to get involved? You can write articles, photograph, livestream or do web support. We're also looking for someone to yell "extra!" outside Davey Lodge at 1AM. Apply today!
---