"Serious Misconduct": Mathematics Professor Issues Unfair Dismissal Claim
Posted On December 8, 2020
---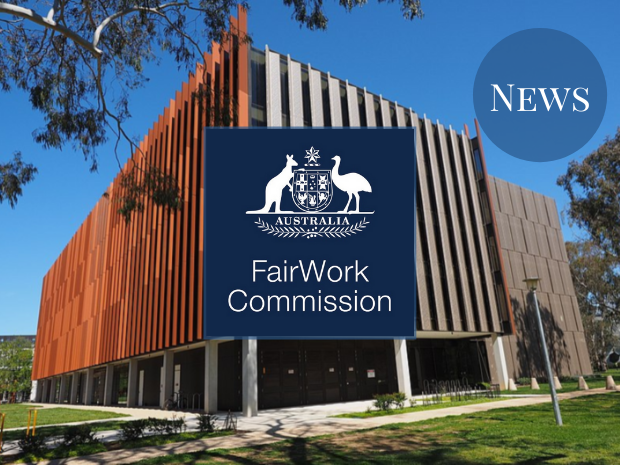 By Brandon How
In February, Professor at the Mathematical Sciences Institute (MSI) Dr Scott Morrison was dismissed from ANU due to "serious misconduct", according to the University. He currently awaits a decision from the Fair Work Commission on his claim of unfair dismissal.
Morrison's dismissal was initially met with "shock", according to another MSI professor. The dismissal was initially announced in an email sent by then-Director of the MSI Peter Bouwknegt, but no explanation was provided.
A University spokesperson told Observer that "Dr Morrison was dismissed for serious misconduct, which Dr Morrison thinks was unfair in the circumstances". The spokesperson further added that "ANU does not tolerate inappropriate behaviour in the workplace, particularly misconduct affecting students, their wellbeing, their safety or their education experience".
In an email sent to MSI Staff on 1 September 2020 by the Interim Director of the MSI, Stephen Roberts, Morrison's dismissal was also described as being made "on grounds of serious misconduct". In his email, Roberts stated that the decision was made following a University investigation prompted by a "serious complaint from a student". The complaint included reference to what Roberts' described as "highly inappropriate intimate sexual behaviour and conduct". The email also alleged that "this type of behaviour is not acceptable from any member of faculty, nor is it acceptable within the broader community". The student complaint about Dr Morrison was made in October 2019, and refers to interactions from late 2017 – 2018.
In late 2019, ANU Human Resource Division Director Nadine White presented Morrison with 19 items pertaining to allegations of breaches of the Code of Conduct Policy and the Conflict of Interest and Commitment Policy. According to discussions in the hearing, White found evidence to support allegations beyond the student's initial claim.
Morrison has lodged an unfair dismissal application with the Fair Work Commission. If the commission finds that Morrison has been dismissed unfairly, he may be entitled to up to 26 weeks of wage compensation or even a reinstatement of his role. A hearing was held over 25 – 27 November 2020, at which a number of MSI academics and ANU staff were cross-examined. The Commission's final decision is expected in March 2021.
During cross-examination at the hearing, White described her "central concern" as Dr Morrison's "relationship with a student while under supervision". This relationship, she argued, initially developed during mutual involvement in a sports team in 2017 and eventually became "sexual" at the end of 2017. For White, this showed that Dr Morrison "is not appropriate" to be trusted with the care of other students.
In evidence presented to the Commission, it was alleged that Dr Morrison declined to continue this relationship a few days after the initial incident of sexual intimacy. Dr Morrison's barrister also contested the claim that the student was "under supervision". At the time of sexual intimacy the student had completed the requirements of the course convened by Dr Morrison. Morrison had already submitted the student's raw marks to the University at this stage. 
White contested this claim, stating that the student "was still under his care" and clarified her belief that this was an issue of the "duty of care to students". She further added that it was "[her] opinion that [the intimate relationship] was inappropriate".

Morrison's alleged inappropriate conduct also included a series of interactions which White described as being potentially "detrimental" to the academic career of the relevant student. White also implied that Morrison was "trying to exclude the student from the school". According to discussions in the hearing, this alleged exclusion included an incident in which Morrison told the student in an email to "stay away from me and stay away from [my wife]". A professor at the MSI told Observer that "with mediation and goodwill" he eventually hopes that "the student would be comfortable to return [to the MSI]".
For White, Morrison's failure to inform the University of this "close and personal relationship" constituted a breach of the conflict-of-interest policy. In 2016, it was reported that an ANU lecturer at the Crawford School of Public Policy was dismissed for a similar breach of the code of conduct and conflict of interest policy for "failing to disclose [a] sexual relationship with [a] student" taking his course.
A University spokesperson told Observer that "the University conducts all investigations into staff misconduct in accordance with the ANU Enterprise Agreement and in a procedurally fair manner". According to Roberts' email, "an independent internal committee consisting of 2 senior professorial staff members and 1 senior professional staff member" had already been convened to hear Morrison's appeal against the dismissal. The committee came to a unanimous decision and the appeal was not upheld. 
In a comment to Observer, Morrison expressed his belief that "the University's process and decision were unfair and that termination of [his] employment was disproportionate in the circumstances". He added that he "look[s] forward to the resolution of this matter". During the hearing on 27 November, Morrison's barrister stated that an "open offer" had been extended to the University for Morrison to return on a reduced wage. The offer also dictates that, should he return, Morrison would attend appropriate training, issue an apology to the relevant student, and would not pursue claims for lost wages.
According to an MSI Professor, the University made "financial offers" to Dr Morrison to settle the unfair dismissal claim and to avoid going to a formal hearing. He further stated that he believed Dr Morrison "wanted clearance" rather than financial compensation. According to the Fair Work Commision, "only around 4% of unfair dismissal matters lodged with the Commission will go to a formal hearing". 
On behalf of ANUSA, President Madhu Janagaraja emphasised that it is "the responsibility of the individual who is granted a duty of care" to act with consideration and respect for the effect that power dynamics have over consent and consensual relationships. Janagaraja also stated that she believes the incident reflects  "a systemic issue in the wider community, and it is important that each institution plays its role in addressing it".

ANUSA Womens' Officer Avan Daruwalla echoed Janagaraja, telling Observer that "the burden to report a close personal relationship…must obviously fall to the [staff member]". Daruwalla asserts that the University "must strictly adhere to the code of conduct…to ensure a safe and fair study environment". Daruwalla also told Observer that she found it "exceptionally concerning that this situation was only addressed after the student filed a complaint".
At the hearing, a number of ANU staff members and MSI academics were cross-examined, some in support of Dr Morrison and others in support of the University. The student involved was also cross-examined. There were also a number of MSI staff members who attended the hearings as a show of support for Dr Morrison. The MSI staff in attendance scheduled attendance shifts to accommodate for their individual schedules. One of the MSI professors in attendance told Observer that, if not for capacity restrictions implemented during the COVID-19 pandemic, "more would have been there but there was only room for 2 or 3".
Observer was not able to attend the hearing on 25 November but understands that both Morrison and his wife were cross-examined during proceedings.
On the morning of 26 November, close friends and colleagues of Dr Morrison, Dr Joan Licata, and her husband Associate Professor (AsPr) Anthony Licata, were cross-examined. Dr Licata stated that she did not think her friendship was a "relevant" factor in her understanding of the situation, however, AsPr Licata conceded that he "can't be truly objective" as Dr Morrison is his "very good friend". 
When asked by the University's barrister whether she believed Dr Morrison's conduct, regarding an email he had sent to the student, was "highly inappropriate", Dr Licata answered in the affirmative, but added that she believed dismissal was a "disproportionate punishment". An MSI professor in attendance also told Observer that he thought dismissal was "career ending" and that he hoped for a more "graded approach to penalties". The professor also stated that if Dr Morrison is unable to find employment at another Group of 8 University, he will lose access to his Australian Research Council research grant and 'Future Fellowship'.
The Licatas later issued a joint statement to Observer emphasising that they believe it is important that MSI is a "safe and stimulating place to work and study". They also expressed that they "care very much about our students, our department, and the University". Furthermore, they stated that they "would like Scott to return to ANU" and claimed that "other members of MSI feel similarly".
It was also revealed at the hearing that AsPr Licata, along with a few other senior members of the MSI, expressed concerns via email to Vice-Chancellor Brian Schmidt that the "collateral damage" done by Morrison's dismissal to MSI "is significant". These concerns included difficulties in hiring a new director for the MSI. In one of these emails, it was claimed that a prospective MSI Director had declined the ANU position on the grounds that Morrison would no longer be continuing in his role. The sender of the email, who wishes to remain anonymous, also told Observer that Morrison was an "attraction for other [academics] to come" to the ANU and that "he was a high-flyer in areas of serious contemporary interest".
On 27 November, Nadine White and Stephen Roberts were cross-examined. White was questioned about the consequences of Dr Morrison's dismissal for the MSI. White responded by stating that Dr Morrison's dismissal was "not about [academic] performance but about his conduct", specifically "about his relationship or his interactions with the relevant student". Later in the cross-examination, when asked if the University had provided sufficient training to staff relating to the code of conduct, White retorted that "after ten years of being at the university, being in a teaching and research role, he should know" that it is "inappropriate to engage in a close and personal relationship with a student under his supervision".
During his cross-examination, Roberts stated that as "a rule of thumb you shouldn't pursue undergraduate students for an intimate relationship" and that "this one example of his extreme behaviour has shattered my trust". He later clarified that this amounted to a "loss of trust in accepting that Scott wouldn't do it again". Roberts also stated that, "after reading the statements of both the student and Scott, and the details [of the incident of sexual intimacy at the end of 2017]" he found it "quite predatory on Scott's part".
In a statement to Observer, Morrison said he is "upset" by Roberts' statement and asserted his belief that "[Roberts'] interpretation has been refuted by the evidence at the hearing". Morrison also reiterated his belief that Roberts "formed his opinion based on a very limited view of the entire evidence". Roberts was not in the room during the cross-examination of the other individuals.
Support is available:
ANU 24/7 Wellbeing and Support Line: 1300 050 327
(9am-5pm, Mon-Fri)
or
ANU Counselling: (02) 6178 0455
(8am-5pm, Mon-Fri)
1800 RESPECT: 1800 737 732
Lifeline: 13 11 14
This article has been edited for clarity and to clarify a comment made in an email by Stephen Roberts. 
Graphics by Rebecca Zhong
"The Hanna Neumann Building at the ANU" by Nick-D is licensed under CC BY-SA 4.0
Know something we don't know? Email [email protected] or use our anonymous tip submission.
If you have an issue with this article, or a correction to make, you can contact us at [email protected], submit a formal dispute, or angery react the Facebook post.
Want to get involved? You can write articles, photograph, livestream or do web support. We're also looking for someone to yell "extra!" outside Davey Lodge at 1AM. Apply today!
---