Marks Reinstated, Academic Misconduct Investigation Announced: COMP3600/6466 Resolution
Posted On December 23, 2020
---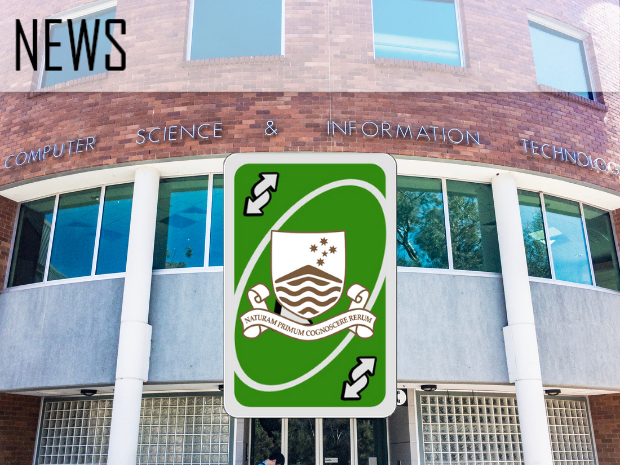 By Brandon How
Yesterday evening, an email from the Research School of Computer Science (RSCS) administrators sent to students enrolled in COMP3600/6466 'Algorithms' stated that the school would be "reinstating the original marks" of Assignment 3 (A3), which had initially been subject to a course-wide 30-mark deduction. 
While students who took the course were relieved at the reinstatement of their original marks, some students on ANU Schmidtposting described the situation as having been a "mess".
A University spokesperson told Observer that "the reason for the original decision and its reversal has been explained in full to all students in the course". ANU Computer Science Students' Association (CSSA) President Felix Friedlander also told Observer that he believes "the school means what they say in the email" and that he agrees "that in the circumstances, reinstating the marks was the right thing to do". 
The email further stated that "the School apologises for the confusion and any distress" caused by COMP3600/6466 Course Convenor Dr Hanna Kurniawati's initial announcement of the 30-mark deduction. The email, signed off by RSCS Director Tony Hosking and Associate Director (Education) Uwe R. Zimmer, also stated that the initial "message lacked precision and should have been clearer".
Furthermore, the email stated that "in order to alleviate any possible suspicion of the connection between routine mark adjustments and the detection of wide-spread academic misconduct, we are reinstating the original marks for this assessment for all students". The calculation of Students' overall grade for the course, which was released on 10 December, included the 30-mark penalty for A3.
In light of the reinstatement of the original marks for A3, Dr Kurniawati told students this afternoon that "grades has been updated based on the removal of the 30pts penalty to A3". The changes have been implemented by CECS Student Admin and should be visible on Wattle.
A3 can account for up to 25% of the student's overall mark – meaning 30-marks would be equivalent to 7.5% of a student's final grade. The course does include a 'redeeming mechanism' through completion of the final project which, according to discussion on Piazza, "works to maximise your overall mark — by redeeming the lowest of A2 and A3 (assuming they are lower than the mark for the final project)".
Hosking and Zimmer's email also stated that the initial 30-mark deduction was a result of "applied standard measures of adjustment" after the findings that "the marks of the specific A3 assignment [were] unusually skewed". They also stated that this was a separate issue to "evidence noted of wide-spread academic misconduct for the assignment". As such, the email announced that "a careful and thorough investigation of the academic misconduct evidence" would be undertaken. A University spokesperson told Observer that "academic misconduct is a serious issue and ANU maintains the highest standards of academic integrity".
CSSA Treasurer Chris Ward expressed his hope that the University's academic misconduct investigation "can find the culprit(s) and toss them, to prevent devaluing everyone's degrees". Ward clarified his comments are not necessarily representative of the views of the CSSA and that he had dropped the course prior to A3.
Friedlander stated that "the lecturer suspects a significant amount of ghostwriting", although Friedlander clarified that these claims are "inference and supposition" on his part. It was also reported that the suspicion of academic misconduct was determined by spotting ads allegedly posted by students attempting to outsource the completion of A3.
Friedlander also issued a statement in response to Hosking and Zimmer's email. He began by expressing that he had already initially suspected that "the intent was simply to scale the assignment, and that there was a miscommunication that led to this being described as a sort of collective punishment". Friedlander also "highlighted how in the face of rampant academic misconduct, even routine measures like scaling can become a punishment on honest students". 
An anonymous COMP3600/6466 student told Observer that they believed that "every assignment" for the course had been "poorly handled" this semester. For Assignment 2, Dr Kurniawati extended the deadline but granted students who had met the original deadline an additional 7.5 points. As such, the student suggested that "people with legitimate extensions were now disadvantaged because of their unavoidable circumstances".
Wang told Observer that the initial deductions made to A3 "is not the first scaling down in CECS". She claimed that "in Semester 1 2020 COMP4670/8600 cut all students over 10 marks for their final marks to achieve a similar average grade to previous years". 10 marks is the equivalent of a whole grade boundary.
In a comment to Observer made after the initial announcement, Friedlander expressed disappointment over the fact that information regarding this course-wide deduction was only made publicly available 11 days after the release of students' overall grades. Dr Kurniawati stated on Piazza that this delay was a result of a technical misunderstanding.
Dr Kurniawati's initial announcement was made on Monday via Piazza, a platform used for class discussions in the College of Engineering and Computer Science (CECS). It had characterised mark adjustments as a "30 points penalty" applied to all students' A3 mark. The announcement further stated that this was due to alleged "massive academic misconduct reports that are impossible to trace the perpetrators". This was later followed up by another Piazza comment which stated that this type of action is "unfortunately…needed when there's too much of non-traceable plagiarism take place". 
In response to student queries on Piazza, Dr Kurniawati stated that this action had been made "in consultation and by the approval of the RSCS Associate Director of Education". 
Dr Kurniawati described the alleged perpetrators of academic misconduct as "plentiful" and "impossible to trace". Despite this, Kurniawati stated that she was "nice enough to put the minimum [mark] of A3 to be 0", rather than giving students negative marks. 
Dr Kurniawati also initially asked students not to complain to the teaching staff "about this penalty", but rather to complain "to your colleagues who were trying to outsource their A3". Kurniawati further told students that they are able to request a remark, which she would handle personally – adding that she believed the course's tutors "are more lenient than me [Kurniawati]".
The announcement made on Monday was met by anger and frustration from the student community. Many believed the 30-mark deduction was a direct response to the alleged "massive academic misconduct reports". At the time, one anonymous COMP3600/6466 student described the 30-mark deduction as "screwed up". PARSA CECS Coursework Officer Suikei Wang stated that "simply scaling down all students 30 marks for the assignment is unfair and inconsiderate".
The RSCS encourages students who have further concerns to get in contact with them. They also direct students towards the College's Associate Dean for Education or the Dean of Students.
An earlier version of this article, published on Tuesday evening, was taken down and updated to produce this article.
Know something we don't know? Email [email protected] or use our anonymous tip submission.
If you have an issue with this article, or a correction to make, you can contact us at [email protected], submit a formal dispute, or angery react the Facebook post.
Want to get involved? You can write articles, photograph, livestream or do web support. We're also looking for someone to yell "extra!" outside Davey Lodge at 1AM. Apply today!
---