Public Consultation Commences on ANU's 2025 Plan
Posted On February 19, 2021
---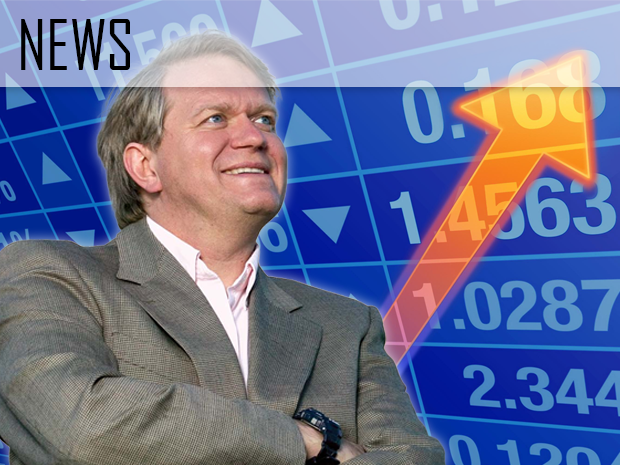 By Brandon How
Public consultation on ANU's 2025 strategic plan is underway, with Vice-Chancellor Brian Schmidt urging all members of the ANU community to get involved. The strategic plan will lay out the University's direction and several key performance indicators for the next four years. 
Although the plan is yet to be fully drafted, in his State of the University Address on 10 February, Schmidt stated that one of ANU's targets for 2025 would be to establish "a unicorn – a company worth over a billion dollars – as well as a pipeline of smaller companies with a combined worth of another billion dollars".
Phase one of consultation will run until the 1st of April, and will focus on discussion about what the University's values should be in the run-up to 2025. Members of the ANU community can submit feedback through town halls, the ANU2025 website, a forthcoming ANU2025 survey, and in emails to the VC. 
During the first consultation session on 17 February, Schmidt welcomed input from all attendees but stated that four years was too short a period to achieve some goals. The VC clarified that, although 50/50 gender and 3% indigenous representation at the University could not be achieved by 2025, it was still important to consider "the steps we need to make in the meantime".
Schmidt also encouraged attendees of the consultation session to consider issues of academic freedom. He highlighted that this had become an issue outside ANU and cited Cambridge University's passing of a freedom of speech policy as one example. Reportedly, the new policy emphasises 'tolerance' for differing academic views rather than a commitment to  'respect'. 
Implementation of the ANU strategic plan will begin on 2 August this year, which is the University's 75th anniversary. The plan will be based on four broad goals: "Deliver a student experience equal to the world's best; conduct research that transforms society and creates national capability; meet our national responsibilities through a renewed compact with Australia; and be an equitable and inclusive University of choice".
Each goal will have a 'strategic pillar lead' who is responsible for receiving feedback on related areas of concern. The four goals will be led by Deputy Vice-Chancellor (Education) Grady Venville, Deputy Vice-Chancellor (Research & Innovation) Keith Nugent, Chief Operating Officer Paul Duldig, and Deputy Vice-Chancellor (Student and Experience) Ian Anderson respectively. 
DVC Grady Venville was also in attendance at the first consultation and answered questions about increasing interdisciplinary teaching and enhanced digital learning at ANU.
"I don't like to separate the face-to-face and the online teaching, I think that that's taught us something – that we all need to be really expert at both", Venville said. 
"You'll be aware that we've just appointed a new Pro Vice-Chancellor (Education and Digital) which really points to our shift to the importance of that combination between education and digital, and that seamless approach we need to have between our face-to-face delivery and our online delivery". 
DVC Ian Anderson was also in attendance, and appeared eager to lead the conversation about the future of ANU's culture.  
"Universities over the last 10-20 years have had a strong focus on strategy but not necessarily on the culture of institutions," Anderson said.
"My challenge in the portfolio over the next 12 months is to start to lead that conversation across the University."
The next VC-led forum will take place on campus on the morning of 10 March. The pillar leads will each host an online forum between 24 February and 4 March. Members of the ANU community can register to attend here.
The second phase of consultation will be on the 'semi-final' draft, and will focus on formal submissions from schools and services divisions. Further, the VC stated the University will be "taking external input from Alumni, the Government and industry partners". The strategic plan is expected to receive final approval from University Council at the end of July.
Graphic by Joseph Oh
Know something we don't know? Email [email protected] or use our anonymous tip submission.
If you have an issue with this article, or a correction to make, you can contact us at [email protected], submit a formal dispute, or angery react the Facebook post.
Want to get involved? You can write articles, photograph, livestream or do web support. We're also looking for someone to yell "extra!" outside Davey Lodge at 1AM. Apply today!
---