---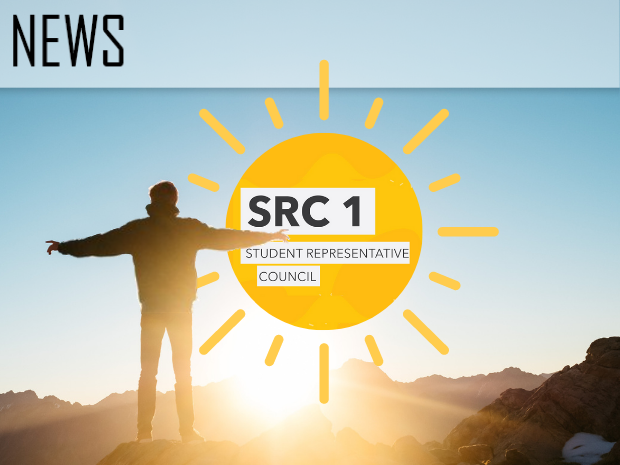 By Helena Burke, Brandon How, Declan Milton, Eleanor Ellis and James Day
21.38
The meeting closes at 9:34 pm.
21.36
Corby uses their speaking rights as seconder, stating "I do not see any controversy" in supporting this campaign.
Somerville uses his right of reply to reiterate his belief that this is a "bread and butter" campaign that the Association ought to support.
We now move to a vote on the motion as a whole. This motion passes.
21.29
Upon return, Flynn proposes the moving of a friendly amendment to reinsert clause two into the Motion. This passes.
Speaking for the Motion, Somerville states he "cannot believe it's taken this long to get to this point". Further, he claims this is "bread and butter stuff" that a student union should be supporting, and hopes that "Maddie [Chia] is on board with it now".
Malone now asks for a brief break to take a moment to interpret a message she just received.
21.16
A procedural is moved for a five minute break. This passes.
21.16
We now go to a vote on Chia's amendment. The amendment passes.
21.15
Carter says it is "pretty outrageous" that Ed Comm can't find 100 dollars to print campaign material.
Nyakuengama says printing posters isn't necessary to run a campaign citing examples where the BIPOC department has "found innovative ways" to avoid cutting down trees.
Grace Hill describes this conversation as "offensive… bizarre and perverse" that the student union will refuse to provide 0.
A procedural is moved for a vote on Somerville's amendment and passes.
Chia now moves the following amendment: "1. Remove clause 2 of the motion. 2. Change the wording from 'contributing meaningfully' to 'contributing resources'". Chia states that ANUSA will be running its own campaign against University cuts, and therefore she does not wish to endorse the EAN petition.
Somerville speaks against the amendment. "she has her own petition instead of supporting this one…I think it's great to have more, but why wouldn't ANUSA support this one as well?"
Evans states he "wholeheartedly supports" Maddie Chia as the democratically elected Ed Officer. Further, he states it is "quite frankly disgusting that so many students have been attacking Maddie… students who were not elected to SRC by a considerable margin".
Corby asks if Ed Comm is a democratic body. Corby "doesn't understand why Maddie wants to get rid of this petition" when it was voted on during Ed Comm.
Chia brings a point of clarification, "there are legal ramifications for myself and every SRC member if this [petition] gets posted on ANUSA social media".
Carter asks about what legal reasons Chia is referring to. Chia claims the petition is defamatory. Carter asks to who it is defamatory. Chia says, "we could get into trouble if it's sent out with the ANUSA logo". Carter continues to ask Chia, "defamatory to who?".
Jaggar jumps in, stating that "ANUSA is bound by the legal advice it receives".
21.04
We now return to Motion 4.2, starting with a discussion of Wren Somerville's proposed amendment to the motion. The amendment seeks the following addition, "5. ANUSA will cohost, and financially support through printing materials the speakout against the Library cuts on March 11th", which is being organised by the Education Activism Network.
Maddie Chia speaks against the amendment, stating that Ed Comm "simply does not have enough money to support campaigns throughout the year". SAlt member Grace Carter claims that Ed Comm's budget is 10,000 dollars and that they should "put their money where their mouth is". Chia clarifies that the Ed Comm budget is only 2,500 dollars.
Evans – who is still at Badger – says as "one of the most conservative members" of the SRC, he supports Maddie's opposition to the amendment. He states that it would not be sustainable for Chia to achieve her activism targets if she had to spend "superfluous money on printing paper" for posters and leaflets.
Somerville asks Janagaraja whether the department budgets have been cut this year. Janagaraja clarifies that Ed Comm is not an autonomous department. Ed Comm receives its budget from a SSAF line in the ANUSA budget. Chia states that the 10,000 dollar figure that Carter cited was "from 2 years ago" and that the budget has been cut year after year. However, Chia clarifies that the budget is actually 3,500 dollars.
Caminschi asks how the allocation of the Ed Comm funds will be allocated. Chia states that half the budget will go to Ed Comm, with the rest left as discretionary, in the event campaigns "pop-up" throughout the year.
Caminschi asks how the 'half' figure was reached and expresses her belief that "half seems a lot for discretionary spending". Chia states that this is "a precedent set…by education officers in the past". Further, Chia stated that "there are reactionary things that need to be passed" that wouldn't have time to be passed through an Ed Comm meeting.
Janagaraja moves a procedural for 10 minutes open speaking time.
Caminschi asks Ed Comm how it plans to decide where it will be spending its reserves. Chia says that she is happy to have a budget discussion at the next Ed Comm meeting.
Corby asks for clarification as to why ANUSA has reduced the Ed Comm budget, despite receiving such a large SSAF allocation. Corby says, "there is literally so much that needs to be done fighting regulations as well as welfare cuts" and asks for confirmation as to "why Ed Comm does not have more funding when it should have more funding".
Law says in previous years, Ed Comm has only spent 20% or less of its budget. Law says Ed Comm has "more flexible costs", meaning the budget could possibly be taken out of other line items to fund Ed Comm expenses.
O'Neill asks Somerville where he intends to spend money that they would receive from Ed Comm.  Somerville states, "I would ask for 100 dollars for printing money; this is an important campaign, leafleting is an important way of getting people along to events". Further, Somerville states that he "[doesn't] have a preference for where this money comes from".
Singhal asks, "how much is typically spent on an Ed Comm campaign?". Chia says it depends on the size of the campaign.
Somerville states that he wants to change his amendment to request that the money come from an alternative budget line rather than Ed Comm. Jin clarifies that she would prefer this to be a "last resort" if you "max out a budget line".
Caminschi asks, "if we're just asking for 100 dollars, why is this controversial?"Janagraja says, "it sounds a bit silly when you put it like that". However, she states that although the library has experienced cuts, it has been one of the least affected areas of the University and is, in fact, "on an upwards trajectory".
Ryan moves a procedural for a further 10 minutes of free discussion time.
Janagaraja clarifies her position that it's about different campaign focus areas and that "it's worth a discussion about where this ranks" in students' preferences. She further clarifies that this is not to undervalue the campaign.
20.15
Motion 4.5 proposes to delay the election of the Ethical Sponsorship Committee.
We move straight to a vote, which passes.
20.12
Motion 4.4 is moved by Education Officer Maddie Chia.
The Motion is to confirm the appointment of four Education Committee members and Deputy Education Officers; Ben Yates, Grace King, Madeleine McDonald, and Phoenix O'Neill.
An amendment is moved by Maddie Chia and Isha Singhal to fix a spelling error in Phoenix's name.
Maddie Chia says that she is excited to work with the new deputies, stating they are "absolutely fantastic".
The Motion passes.
20.06
Moving to Motion 4.1.2.
The Motion will give the Gen Sec the power to founder a Governance Reform Working Group, which will present its recommendations "at the last General Meeting of 2021". It also notes that a number of interim amendments will need to be made "so that they are consistent with 2020 changes to the ANUSA Constitution which enter into operation during 2021".
Malone states she has "done quite a lot of consultation" regarding the formation of a governance committee. She intends for the working group to be open and hopes that students will get involved with governance reform. The group is also open to ANUSA professional staff who wish to voice their opinion.
The Motion passes. The Chair passes back to Malone.
19.56
The chair is passed to Christian Flynn to allow Gen Sec Meghan Malone to speak to motions 4.1.1 and 4.1.2
4.1.1 will be addressed first, relating to the establishment of an Electoral Reform Working Group. Malone says she is happy to chat about what that group "might tackle".
Max Evans – who is at Badger – says he will "always support ANUSA electoral reform" encouraging the SRC to vote in favour.
After background noise was picked up Evans was named.
We go to a vote in which 4.1.1 passes.
19.52
After returning from the break, Yeend moves a point of clarification regarding the presence of "bigots at market day", referring to the 'pro-life' group's stall at Market Day. Yeend states that he's now looked through the list and "there's no affiliated club that screams to me that says Anti-abortion or pro-life". Hence, Yeend concludes that it must be a non-affiliated club and therefore lies outside the responsibility of the CCE and is instead the responsibility of the ANUSA Executive.
Disabilities Officer Zoe Adam asks to clarify whether Jaggar was responsible for managing clubs at Market Day. Jaggar states that they approved clubs at Market Day that were in the process of being affiliated or already affiliated and states that "there must've been an administrative error".
Adam asks about the decision making process regarding how stalls were placed, highlighting that the 'pro-life' club "was actually behind the Women's department which I think was in really poor taste". Jaggar states that "it was a mistake on my part", and claims that she didn't know they were a pro-life club. Further, she states that she sorted  "the clubs by branch" and was not trying "to be facetious".
19.36
Malone wishes to "test the vibe" by asking the floor if they want a break. In a controversial and divided vote, a procedural to have a break passes.
19.36
All reports will now be voted on (en bloc).
The vote passes.
19.35
Daruwalla asks a question regarding stalls which "weren't trauma prepared", citing the presence of a Pro-Life stand. Yeend replies by saying that he was not aware "until now", adding that if the stall was causing harm, there is a process for them not to be ANUSA affiliated.
Chia presses Yeend on when CC1 is occurring. Yeend says an exact date will be confirmed at the next executive meeting.
19.34
Clubs Council
Clubs Council Chair Joshuah Yeend now speaks to his report. He begins by listing the members of the Clubs Council Executive Team, although he highlights that there are currently seven vacant positions. Yeend then reports on a number of ongoing Clubs Council projects.
Yeend stated that the Clubs Council Executive ran the reaffiliation period for ANUSA clubs across two windows. "The first window ran between January 15th and February 12, whilst the second began on February 22nd and will continue until  March 15th".
Further, the use of "provisional affiliations for the purpose of Market Day" allowed the Clubs Council to provide stalls to clubs "without the need for a deposit". Y
Yeend ends his report by stating that, in light of market day feedback, the Clubs Council has produced a "temporary advertising document" in support of the "many clubs on and off campus".
Yeend reminds the SRC to look at the project's overview for upcoming events and encourages students to become familiar with the Clubs Council team.
Clubs training is going "fantastically" and is looking forward to a "very positive attendance".
19.31
BIPOC Department
BIPOC officer Chidochemoyo Nyakuengama takes her report largely as read. She begins by commending the five events held by the Department during O-week: a department fete, Zoom chai n chats, a Market day stall, a self-care package handout, and an autonomous speed-friending event.

Nyakuengama then announces the discovery of "a mismanagement of the [BIPOC] department finances" during the 2020-2021 executive handover process. Nyakuengama states that in a special collective meeting, the BIPOC Department passed a motion to: "make a commitment to [the Departments]  financial integrity by conducting a review of the constitution, to ensure similar issues regarding the bank account do not occur again in the future."

Nyakuengama states that the Department intends to pass further motions to ensure financial integrity in its constitution during the Department's first official collective meeting of the term. Nyakuengama encourages those with further questions about the situation and how it was resolved to email her.

Nyakuengama ends her report with an outline of the BIPOC Department's Campaign for Semester 1. 'RACE 1001' will be a learning experience in understanding the concept of BIPOC better. Deputy Officer Advocacy Bella Vacaflores will lead the campaign. Nyakuengam says the department hopes to create spaces for learning through "a wide variety of events and initiatives".
Nyakuengama now takes the time to thank members of the Department who have been helping "take a weight of [her] shoulders".
19.24
Environment Collective
Environment Officer Luca Corby speaks to their report. Corby begins by emphasising that the events surrounding COVID-19 "made clear that Australians are ready to confront the Australian government head on and force them to do better". Corby states that this will guide the direction of the Environment Collective (EC) for 2021.

Accordingly, Corby states that the EC will continue to lead mass protest to demand an immediate transition away from fossil fuels. Corby stresses that the Department will continue to emphasise the intersection between racial and environmental justice, and focus on the voices of Indigenous people.

Corby goes on to highlight the contribution of the EC to the Canberra Survival Day protest. Corby states that the protest was "highly successful" in building the ECs relationship with the Tent Embassy, which they say will remain a "key attribute" of the EC in 2021.

Corby speaks on O-week, highlighting a discussion held by the EC last Tuesday where those in attendance agreed that "to be an effective environmentalist, you must also be a leftist". As such, Corby notes the EC will remain a space for left-wing politics this year.

Corby concludes by outlining the main activities of the EC planned for the coming year: climate rallies, fossil free ANU, activism workshops, an EC Instagram, a climate summit, an EC podcast and articles in Woroni.
Corby states that there will be a climate rally protest in Week 7 (23 April) and a Fossil Free Campaign pressing the ANU to divest away from fossil fuels.
19.18
Disabilities Department
Disabilities Officer Sinead Winn states that she "only stepped into this role last Thursday. I don't have a written report to submit, so it will be done verbally".
Winn was elected alongside co-officer Zoe Adam last Thursday.
In terms of financial reporting, Winn states that she currently does not have access to the department bank accounts and will have to speak with the ANUSA financial controller.
At their previous committee meeting, the establishment of an autonomous ADHD group within the department was discussed, as well as continuing to "hold the University accountability" regarding disability access issues such as ensuring "professors are making their lectures accessible over zoom and not just in person". The Disability Officers are also working towards facilitating Auslan, Australian Sign Language classes.
19.13
Li asks Chin about the progress of the Shanghai Study Hub. Chin responds stating "it is coming very soon" after talking with Christian Flynn and Madhu Janagraja.
Gen Rep Max Cleversley asks Chin whether there are any international student social events in-person. Chin says his focus is on online events given that many are still stuck overseas, however, welcomes the idea of in-person events like "coffee crawls".
19.12
International Students' Department
International Students' Officer Benedict Chin will now speak to his report. He begins by identifying that the Department has successfully recruited four portfolio directors since November 2020. 
Chin reports that he attended the previous Academic Board meeting with ANUSA President, Madhu Janagaraja, along with Governance Training put together by the University and states that he feels prepared for future Academic Board meetings. 
Chin then discusses the Department's advocacy work, stating that it is still predominantly centred around COVID-19 and its various impacts on international students. He states that the ISD website and social media have been "revamped" in order to better share information with students, including a new 'International Students @ ANU 2021' Facebook chat. 
Chin then moves on to O-Week. The ISD ran a number of online and in-person events, including care packages handed out to international students, a booth at the Department Fete, participation in Market Day, a virtual 'Survive and Thrive' session, virtual photography and cooking competitions, and a virtual game night for international students. He reports that the Department is also planning upcoming projects, including an "O2O mentorship program" and representative recruitment.  
Chin reminds the SRC that many international students are still "stuck overseas" meaning most events have been "hybrid" or "virtual" events. A department group chat has also been launched with its intentions to "connect" international students together. Market Day also saw the introduction of "new" international students which was welcomed by Chin.
19.11
Queer* Department
Queer* Officer Vincent Li also takes his report "mostly as read" and begins by emphasising his belief in the importance of "activism with intersectionality in mind". In addition to the 'Just Ask' pronoun campaign, the collective is in the "brainstorming stage [of] a campaign focusing on increasing BIPOC representation at Pride events", which will be in collaboration with the BIPOC and Indigenous Departments. Li also announced that Queer* Department Secretary Bella Humpherys "has proposed two constitutional amendments" to fix minor mistakes found in the constitution.
Li takes the time to highlight that the department has a "surplus of money" from last year, hence have not used "much of this year's funding yet". Further, the Department is currently working with organisations in Canberra to establish Queer* networks.
19.10
Women's Department 
Women's Officer Avan Daruwalla now speaks to her report. Daruwalla begins by discussing an upcoming protest – The Women's Fight for Justice. She also adds on Janaraja's statements regarding an upcoming Universities Australia survey, which ANU is a flagship host for.
Daruwalla reports that at their first collective meeting, the Women's department voted to devote half of its honoraria pool to the Women's Officer. This serves as a stipend and will be distributed throughout Semester One. 
Daruwalla also reports that the University Council's Respectful Relationships Working Group is "working towards the finalisation of both student and staff 'Codes of Conduct' and producing a communications plan for the release of the Student Code of Conduct". 
Further, she announced that Universities Australia will be conducting a survey on campus in late March. The survey is a "follow up survey following the 2016 findings resulting in the creation of the 2017 AHRC Report into SASH on campus". Daruwalla and President Madhumitha Janagaraja are currently in consultation with the University regarding the structure and distribution of the process of the survey to ensure it is "sound and trauma-informed". 
Lastly, Daruwalla announces that Treasurer Siang Jin Law is the 'Girlboss of the Month'.
19.07
Janagaraja asks Russell what students can do to help the Indigenous Department after Invasion Day. Russel responds by inviting students to like the Departments Facebook Page, and to continue "being a good ally" by fighting for "land, water and human rights".
19.07
Indigenous Department
Indigenous Officer Katchmirr Russell will now speak to their report. Their report begins with a review of the Invasion Day Campaign run by the Department over the summer, in collaboration with the Environment Collective and the ANUSA Education Officer. They describe it as a "huge success". The Department is also pursuing consequences for a student seen being racist on Facebook. 
Russell then moves on to O-Week, describing it as "very successful" for the Department. They identify a number of valuable autonomous and non-autonomous events run during the week – such as the Department Fete, a weaving workshop, and an autonomous brunch.
The Department has released surveys to identify the best times for Department events and meetings to take place. They have also opened, and received, nominations for the currently vacant positions of Department Treasurer and Deputy Officer, and will hold elections at the first Department meeting.
Russel takes their report as read.

19.05
Gen Rep Isha Singhal asks Jaggar what her plans are for online events. Jaggar says she is finishing her wrap up for O-week (to be completed within the next week), and will then start developing a plan for online events. Jaggar asks the floor for ideas regarding these events.
19.03
Social Officer's Report
Social Officer Sophie Jaggar will now speak to her report. She begins with a review of O-Week 2021, named 'Chronicle'. Jaggar touches on the sign-up issues experienced by students when registering for events, as mandated by ANU; stating that following student feedback and sold-out pre-registration earlier in O-Week, ANUSA successfully implemented their "backup system" in the form of "registration at the door".
Jaggar then addresses Market Day, beginning by stating that numerous ACT Health and University guidelines made the event "almost impossible" to run at all. She then explains that the adapted form of this year's Market Day, criticised by many students, was the combined result of prioritising an in-person Market Day over online, and University approval conditions for the event. She encourages students to participate in an upcoming survey on Market Day, and to contact her with any concerns, in order to create a point of reference for further events this year and next. She also states that all restrictions implemented on clubs during Market Day were "entirely necessary", and encourages clubs to keep up-to-date details available on the ANUSA website.
Jaggar then moves on to clubs training, stating that the Clubs Council Executive will be running a number of training events, some of which she will be assisting in. The final major item of Jaggar's report are University Committees. Jaggar will be sitting on the Special Extracurricular Enrichment Fund and Kambri Reference Group Committees in 2021 and encourages students to contact her with any questions, suggestions or feedback.
Jaggar thanks all those who assisted with O-week; clubs, staff and volunteers. 
19.02
Environment officer Luca Corby asks what the terms of reference will entail. Law states that she plans to create a "blacklist and white-list of sponsors".
Gen Rep Niam Foxcroft asks if the ethical sponsorship policy was consulted in dealing with sponsors for market day. Law states that she did not consult the ethical sponsorship policy but rather went according to what we did previously with other sponsors".
Foxcroft follows up by asking why Grill'd was permitted to be at Market Day despite having a "history of worker exploitation". Law says that sponsors were determined on a "case by case" basis. She also admitted that she "knows not everyone was happy, I'm hoping the ES group will be a solution to that".
Corby asks Law a similar question, asking why 'Defence Recruiting' was allowed to have a stall, despite stating that the "Australian Defense Force has committed so many war crimes". Law responds in a similar way as she did to Foxcroft.
Gen Rep Phoenix O'Neill asks for clarification about the terms of reference that will be used, particularly whether it would include a process for determining how ethical a sponsor is.
O'Neill further asks if the process will be democratic. Law states that "only SRC members can sit on the ethical sponsorship working group" but that Public consultation would be held. However, she reiterated that the white list and blacklist of companies would be up to SRC members.
Gen Rep Jaya Ryan asks, "If we postpone the election" for the Treasury committee will it be possible to post a white list and blacklist before?" Jin states that the list will be completed by April. Further, she stated that "If I have it set up by April 14th onwards, we'll be able to consult everybody. I think it will be very achievable to do everything by Bushweek".
18.49
Treasurer's report
Treasurer Siang Jin Law starts her report by stating her main goals: long-term alternative revenue streams and streamlining current ANUSA processes. Prior to the initiation of Law's term, she collaborated with the incoming 2021 Executive to run the 'Save our SSAF' campaign. Jin stated the campaign was "hugely successful in achieving [their] goals". ANUSA's 2021 income totals more than 2,000,000 dollars.  
Law is "currently in the beginning stages of investigating the potential for an ANUSA Business". A survey will be conducted by the Tertiary Action Group (TAG) to investigate the potential of opening a general/stationery store in Kambri. TAG was previously engaged by ANUSA to conduct a similar survey on the Pop-Up. Law also sits on the University Council's Kambri Reference group. 
Law encourages all students to attend the OGM on 17 March to pass the ANUSA budget. She states that the amount of money the Association has received is "a very nice number". Law also says that the writing of the terms of reference for the ethical sponsorships working group because students "aren't really engaged" during the summer period. She hopes to bring these terms for consultation in coming meetings.
18.42
General Secretary's Report

General Secretary Meghan Malone presents her report, which outlines a number of projects she has been working on. This includes: the production of a guide on "putting a motion on the agenda of an SRC", the ongoing production of a public document tracking the progress on Gen Reps' projects, and the production of an infographic about ANUSA standing orders. Malone has also formed a Working Group to help create a permanent Governance Committee. 
Malone has also been working on implementing the outcomes of ANUSA's 2020 Governance Review. The constitutional changes must be approved by the University Council, which is expected to happen at a meeting on 30 July. Malone also sits on the following University Council Committees: Class Allocation Project Committee and the University Research Committee.
A working group has been formed to advise on the Class Allocation Project. The project involves the rollout of a streamlined class enrolment system and is expected to be rolled by the start of 2022. Alongside Malone, Gen Rep Marlow Meares, CASS Rep Aryanne Caminschi and CAP Rep Andre Kwok "have offered to sit on this group".
Malone addresses the SRC with some shoutouts to department officers and secretaries and outlines some of the projects she has been working on – one of which is putting together a document of putting motions forward. Malone also hopes for a  "new and snazzy" Constitution to be put forward by mid this year.
18.40
The floor now opens for questions.
SAlt member Wren Somerville asks Chia why a motion that was passed during Ed Comm to support an Education Activism Network (EAN) petition against ANU library cuts was not featured in her Officer's report. Chia states that because support for the petition has also been moved as a motion item, she believes it was not important to include in the report. This line of questioning is reported several times.
Somerville states, "I just think that's a factual inaccuracy in the report… I just think that needs to be on the record".
Chia thanks Somerville for his feedback and cites that her report includes a commitment against the library cuts. Somerville continues to ask Chia why her support for the EAN petition, despite being passed as a motion during Ed Comm, was not included in her report.
Environment Officer Luca Corby voices support for Somerville. Chia again responds that she has committed to opposing "fee hikes and staff cuts" at ANU. She also states that the Ed Comm meetings minutes are already available on the department's Facebook page and encouraged everyone to read them.
18.34
Education Officer's Report
Maddie Chia takes her report "mostly as read". The report begins by discussing the 25 February Ed Com meeting (the first of the year). Two motions were passed in the meeting, the first relating to "fighting the ongoing staff cuts and fee hikes through a large-scale campaign" and the latter supporting a campaign to end poverty. The fee hikes campaign will likely be held between weeks 4 and 6, and will involve a "read-in outside Parliament" and online coverage of "student testimonials" which will be sent to media organisations. 
Chia described the meeting as "intense at times", adding that she wants to avoid EdCom becoming a "scary or off-putting environment". Chia moves to discuss the campaigns that have taken place over the last few months. She mentions the "largest campaign I have helped run to date", being the Change the Date campaign, which involved collaboration with the Indigenous Department and Environment Collective. A submission drafted by Chia regarding the alteration of Workplace Laws was received by the Australian Senate, in which Chia also did an interview with ABC Radio on. Chia also wishes to conduct further collaboration with the Young Workers Centre during her term. 
Chia has also created a Facebook page entitled 'ANUSA Education Advocacy' which aims to get students more connected to "education advocacy". 
18.31
Flynn takes his report as read and informs the SRC about the committees he's sitting on as well as his contributions to looking for college reps.
No questions were asked to Flynn from the SRC.
18.29
Vice President's Report
Vice President Christian Flynn now speaks to his report, which details his activities mostly undertaken over the summer period. Flynn starts by highlighting his participation in ANUSA's SSAF bid and fondly recalls "going to the Chancellery to deliver [ANUSA's] SSAF bid, only to bump into a member of the Senior Management Group to hand the bid to him in person".
He then announced the return of the ANUSA Wellbeing Committee in collaboration with Social Officer Sophie Jaggar. The committee will "have a wide range of objectives, from events promoting mental wellbeing to advocacy-based projects", with applications for deputies to be opened "in the next few weeks". It was also announced that the Brian Kenyon Student Space has hired five new staff.
Flynn has also been collaborating with CIT staff on the SkillUp initiative "to coordinate a number of free CIT programs that are being opened up to ANU students as a result of the COVID relief packages". 
In his capacity as Vice President, Flynn is also a student representative on the following ANU council committees: Academic Quality Assurance Committee, Academic Freedom and Freedom of Expression Working Group, Student Leadership Development Working Group, and the Respectful Relationships Unit Working Group.
18.28
ANUSA Social Officer Sophie Jaggar and Treasurer Siang Jin Law moves procedural to pass the executive reports en bloc. This passes. The SRC will still present their reports, but voting to pass them will occur after all of them have been read.
18.22
President's report
Madhu Janagaraja takes her report as read. The report begins by outlining her priorities for her upcoming term as President – SASH, wellbeing services and a strategic plan for ANUSA. 
Covering ANUSA's responsibilities, Janagaraja announces that planning for an ANUSA "commercial venture" has begun in an attempt to diversify the revenue stream of the Association. 
SSAF funding for the Association has increased from 2020, totalling over million, equating to 35% of the total SSAF pool. Janagaraja puts this down to the "successful" Not A Dollar Less campaign which launched in September of last year. 
Following complaints dating back to last year of a lack of communication between the Executive and Departments, Janagaraja informs the SRC that meetings with "all" ANUSA departments have taken place. She adds that she hopes to "have a close working relationship with all Departments this year".
Janagaraja also announces that Universities Australia will be one of two pilot Universities involved in a national survey, following up on SASH issues on campus.

18.21
The meeting starts with an acknowledgement of country followed by the passing of last meeting's minutes.
18.18
The meeting opens at 6:18pm
---