ANU Students Rank Their Priorities for 2025
---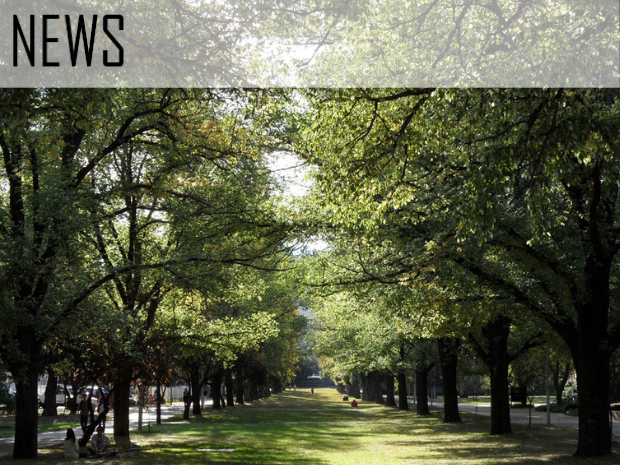 By Grace Danielson
Student contributions to ANU's 2025 strategic plan were welcomed by Deputy Vice-Chancellor (Academic) Grady Venville during an online forum held on 24 March. The approximately 20 attendants were asked to participate in polls regarding 'student experience' priorities. 
Venville's forum was part of phase two of consultation on the strategic plan, which runs from 10 March to 1 April. As one of its four strategic pillars for 2025, the University aims to "deliver a student experience equal to the world's best" through the creation of a physical and digital learning environment, and by supporting non-degree programs. 
Undergraduate, postgraduate and PhD students in attendance were asked in a poll to choose what they deemed the most important  component of student experience. Venville listed five options: research experience, curriculum (teaching and learning), student services, campus life, and residential experience. Of those in attendance, 65 percent agreed that 'curriculum' had the most impact on overall student experience. Campus life followed in second with 25 percent. Research experience received the least votes with just 10 percent.  
With regards to curriculum, Venville suggested initiatives to increase "interactive learning". These included enhancing study abroad and employability opportunities, increasing interdisciplinary learning and research, incorporating Australian Indigenous knowledge into courses, providing leadership learning, and enhancing interactions between staff and students.
The poll found that 62 percent of students believed interaction between staff and students was the most important curriculum initiative. Venville suggested this was a result of last year's online learning. The least voted-on factor was the incorporation of Australian Indigenous knowledge into coursework, with only 10 percent of students selecting this as the most important initiative.
A part-time student studying at the College of Business and Economics expressed their support for enhanced 'study abroad' programs. The student also suggested greater collaboration with high performing international universities via teleconferencing. 
However, another student expressed concern that "studying abroad or even interstate is too expensive and inaccessible". Instead, the student stated "the focus should be at home". 
Venville suggested possible initiatives for campus life and student services, which were voted the second and third most impactful factors on student experience respectively. The initiatives included scholarships, curriculum simplicity and flexibility, enrolment and timetable improvements, a 'one-stop-shop' for student advice, and student peer mentoring groups. 
Enrolment and timetabling improvements were voted to be the most significant contributor to student experience. Tied for second was scholarships and curriculum simplicity and flexibility. 
A first-year student commented that their short time at ANU had "highlighted how confusing and changing timetabling can be with lecture[rs] releasing tutorial times into the term which can change other classes". In response, Venville stated that a "'timetabling project [is] underway", however this is still "a bit of time away".
Another aspect of student experience raised concerned assessments. In a poll whether ANU provides too many assessments, 67 percent of students voted against and 33 percent voted for. 
Possible assessment initiatives were presented, such as reducing first year grade weighting, a pass or fail system (CRS/CRN), 'authentic' assessment that includes content covered and specific to the course, and an end to mark scaling. Authentic assessment received the most votes at 47 percent, whilst a pass or fail system (CRS/CRN) came second with 21 percent. An end to mark scaling was voted last with 11 percent. 
Students highlighted concerns such as: the need for greater clarity in understanding the intention for assessments, the scope of content assessed, the relevance of assessments to their future careers and rescheduling due dates to prevent clashes between colleges.
At the end of the forum Venville encouraged students to submit further feedback as well as suggestions for potential indicators used to measure student experience.  
On 23 March, Chancellor Julie Bishop sent an email encouraging students to participate in the ANU 2025 survey.
A draft plan will commence in April and will be released in phase three, which commences in June. After council approval, the official launch of ANU 2025 strategic plan will coincide with ANU's 75th anniversary.
This article has been edited for confidentiality
Know something we don't know? Email [email protected] or use our anonymous tip submission.
If you have an issue with this article, or a correction to make, you can contact us at [email protected], submit a formal dispute, or angry react the Facebook post.
Want to get involved? You can write articles, photograph, livestream or do web support. We're also looking for someone to yell "extra!" outside Davey Lodge at 1AM. Apply today!
---