Mixed Feedback from Students as CRS/CRN Comes to an End
---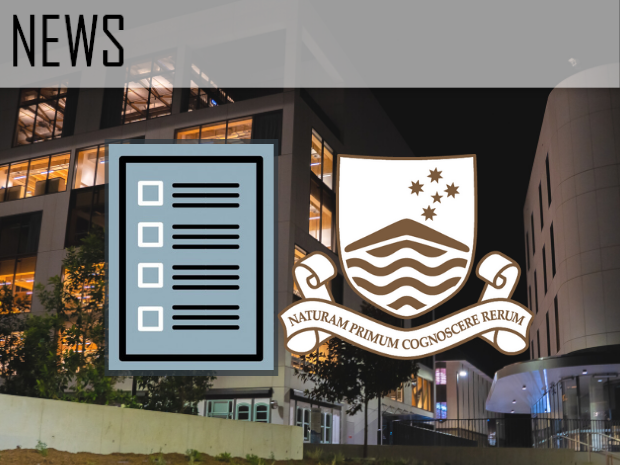 By Tom Kersten
ANU has announced it "has not considered" implementing the Course Requirements Satisfied/Not Satisfied grading system in 2021, despite international students facing ongoing travel bans. The University will return to normal grading processes this semester. 
Introduced last year in response to COVID-19's impact on learning, the CRS / CRN grading system proved popular with many students. The system gave students the option to receive CRS on their transcript if their grade was 50 or greater. Likewise, a student could opt for a CRN grade if they had failed a course. Both CRS and CRN would not count towards a student's GPA. 
A University spokesperson said the CRS/CRN grading system was approved by the academic board in 2020 "due to exceptional circumstances our students faced during the COVID-19 Pandemic".
One third year International Relations student, who wished to remain anonymous, said "the logic of introducing CRS/CRN is because of the impact of the pandemic…the pandemic has not gone at all". 
The student also studies a language which is delivered entirely online except for one tutorial slot. For languages they believe "you certainly need in-person interaction". They said the current hybrid teaching model is "unfair" because "whoever can have the luck to attend [in-person], become the privileged group". Students who have to study online "become the losers, just because we choose [the] zoom class", they said.
However, fourth year PhB science student Benji Morris does not share these views. He argues that "the cases of people genuinely affected by virus related circumstances are probably small enough to be dealt with individually". Morris believes "people would be thinking about abusing [CRS/CRN] at this point" if the grading system were to be continued.
ANUSA Gen Rep Isha Singhal, who manages the 'International Students @ ANU' Facebook page, highlighted that a lot of international students are sitting exams and attending tutorials at unreasonable times.
 "University policies should acknowledge this…CRS should definitely have been an option this semester", she said.
In a Facebook post on ANU Schmidtposting last month, ANUSA President Madhumitha Janagaraja announced the CRS/CRN system is "something ANUSA hopes to continue conversations about in the coming months".
An ANU spokesperson told Observer that "all students can access academic support, both on campus and remotely, to assist them with their studies".
The ANUSA President, PARSA President and ISD were contacted for comment but did not respond in time for publication.
Graphics by Rebecca Zhong
Know something we don't know? Email [email protected] or use our anonymous tip submission.
If you have an issue with this article, or a correction to make, you can contact us at [email protected], submit a formal dispute, or angery react the Facebook post.
Want to get involved? You can write articles, photograph, livestream or do web support. We're also looking for someone to yell "extra!" outside Davey Lodge at 1AM. Apply today!
---