---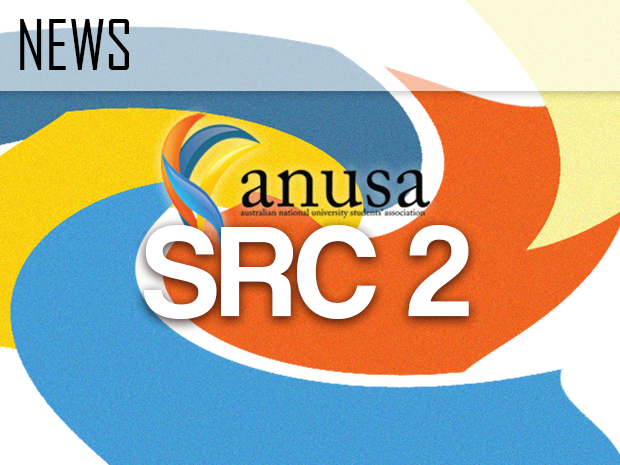 By James Day, Tom Kersten, Jemima Adams, Alex Ellwood, Declan Milton, Brandon How and Helena Burke
21.59
The meeting closes at 9:57 pm.
21.59
Motion 5.7
Notification of Disputes Committee Decision
Motion 5.7 is an acknowledgement of a freedom of information interpretation decision that was made by the disputes committee. The details of the decision can be found here.
The dispute was betwwen between Meghan Malone and FOI applicants Jaya Ryan and Kai Clark. Malone stated that the rules hadn't been tested that often, and are not well written – a sentiment echoed by Ryan and Clark.
They are all committed to working together to finding a solution to this issue. Ryan encourages people to "please come to the Governance Review meeting to discuss solutions to this issue".
Vincent Li asks whether he could see the documents that were released under FOI. Malone states that the documents were a series of emails in the president's inbox in 2019 regarding relationships with ANU Union, and that students can book to view them at the ANUSA office.
The motion passes.
21.50
Motion 5.5 & Motion 5.6
Minor changes to Procurement Policy + Changes to the Large and Major Procurement Threshold requirements
Motion 5.5 and Motion 5.6 propose amendments to the ANU Procurement Policy and the Large Scale Procurement Threshold Requirements.
The motions pass en bloc.
21.47
Motion 5.3.1 & Motion 5.3.2
Expenditure cap options
Motion 5.3 offers two options for a cap on the amount of funding that ANUSA can receive from sponsorships in a year. Motion 5.3.1 proposes a cap of 5 per cent whereas motion 5.3.2 proposes a cap of 7.5 per cent.
Discussion over preference takes place for a cap of between 5 and 7.5 per cent. ANUSA currently does not have a cap on the amount of funding it can receive from sponsorships.
Treasurer Law states her preference is 7.5 per cent as it will provide the ability for ANUSA to further develop O-Week and Bush Week.
SRC Jaya Ryan's preference is 5 per cent, as he believes it will limit the vulnerability of ANUSA to outside influences and a hypothetical situation in which sponsorship is necessary for ANUSA's annual revenue.
Disabilities Officer Sinead Winn adds that the cap could continue to incentivise ANU funding ANUSA, so that the hypothetical situation previously mentioned is avoided.
Motion for cap of 7.5 per cent is voted to be removed from the agenda, and the motion for a cap of 5 per cent (Motion 5.3.1) passes.
21.31
Janagaraja proposes a motion to move Motion 5.2 and Motion 5.4 en bloc.
Motion 5.2 will aim to approve the Terms of Reference for the Ethical Sponsorship Working Group – a group designed to define the scope of sponsorships ANUSA should engage in to diversify revenue.
Motion 5.4 includes a specification of what sponsorships are allowed to occur. Further, it includes "three levels of sponsorship approval: Level A, B and C". Level A sponsors will be able "to engage in any sponsorship activity with ANUSA", B sponsors will be "permitted limited engagement with ANUSA sponsorship", while C sponsors "will only be permitted to have a Market Day stall as sponsorship and nothing else".
The motion passes.
21.22
Motion 5.1:
Approval of Bus Expenditure
The SRC will debate the approval of 37,990 dollars to be spent on a new ANUSA bus.
The motion passes.
Siang Jin Law states "finally a bus for ANUSA that has both side mirrors".
21.08
Motion 4.4
Election of Disputes Committee
Four candidates nominate for one position on the Committee: Helen Tong, Jason Pover, Qishuo Li and Varshini Viswanath
Two positions become available on the Disputes Committee as Josh Yeend resigns from the Committee in the middle of the meeting.
Helen Tong and Varshini Viswanath are successfully voted in.
Tong is the current Secretary of the International Students Department. She states she has a "passion" for constitutions and constitutional writing.
Viswanath notes this is her first SRC meeting and hasn't been involved in ANUSA much. Viswanath states she thinks that this will have a positive effect on her position on the Committee as her "impartiality and unbiased opinion will be helpful".
20.45
Meares clarifies that it is squash, not tennis.
20.30
Marlow Meares appears to be playing tennis in a hallway
20.26
Motion 4.3
Election of Probity Officers
Sarah Loynes, Derrick Appel and Thomas Burnett are elected unopposed.
20.23
Motion 4.2
Election of General Representatives to sit on the Ethical Sponsorships Committee
Jaya Ryan, Niam Foxcroft, Phoenix O'Neill and Rania Teguh are elected unopposed.
20.20
Motion 4.1
Election of Returning Officer for SRC 2 elections
Meghan Malone offers to act as the returning officer. She is elected unopposed. 
20.05
We now go to a 10 minute break
20.05
Motion 5.8
ANUSA Supports the Fight Against the Military Coup in Myanmar
Motion 5.8 is moved by Socialist Alternative (SAlt) Member Nick Carlton to express solidarity with those suffering from the military coup in Myanmar. Carlton thanks Kaung Khant, a student who is currently living in Myanmar and the seconder of the motion, for joining the meeting. Carlton says Myanmar is currently in a "pretty horrific situation [where] 700 people have been killed".
Carlton adds "it's incredibly inspiring" to see resistance and the continuing demonstrations across both Myanmar and Australia. He then calls on student unions across the country to pass motions in support of the fight against the military coup.
"Even if someone doesn't directly face oppression they should try to take a stand", Carlton says. Carlton also suggests a solidarity photo be taken at ANU with as many people as possible "to show that we stand with them".
Khant now speaks from Myanmar. He says there are frequent internet outages, sudden demonstrations and arrests. "From my window I can see protesters being brutally attacked, [the] military are patrolling my neighbourhood each night". Khant says everyone lives in constant worry that they may be arrested, due to the looming presence of arrest warrants.
After a question from Isha Singhal regarding the legality of supporting the motion, Grace Hill replies saying "regardless of legality, ANUSA should always be willing to stand alongside oppressed people".
The SRC votes to allow Grace to speak for two more minutes. Hill notes that "we are a university that has ties with woodside petroleum, who continue to do business" with the military junta in Myanmar should stand against that, she says.
Nick Carlton speaks and says if a motion did invoke liability, "we should still do it.. think of the students in Myanmar". Carlton argues that "the kind of liability that we would incur is trivial in comparison to those students in Myanmar".
The motion passes.
20.00
We now jump to Motion 5.8: ANUSA Supports the Fight Against the Military Coup in Myanmar
20.00
Corby states that their report is to be taken largely as read. Corby mentions that one of the challenges of being a non-partisan representative at NUS is that they weren't privy to information regarding schedules, procedures on how to move a motion, and that they weren't forwarded information about amendments. Corby says that emails sent to the NUS "were not replied to". Corby goes on to say that it is crucial for ANU activists to continue being elected to NUS as they "will be the ones representing campuses best", and that these issues will not be solved within the NUS "bureaucracy".
Woroni asks whether the preceding issue was "a structural issue" or just a one-off due to COVID-19. In responses, Corby states that they consider this issue to be both structural and cultural. They state that the NUS "ultimately exists for factional politics", and that the "[NUS] general secretary should be answering emails regardless".
Following this, Vincent Li asks "would you say that your experiences may be the same or even worse for an international student?" Corby acknowledges that it would be difficult for them, and that the NUS does not engage with international students. Corby adds that "student unions aren't doing enough around the country", and that they can't recall any international student delegates. However, they state that NUS did create food banks for International Students who experienced hardship last year.
19.54
National Union of Students Report
ANU's NUS delegate Luca Corby will now deliver their report. Corby says their goal to reinstate an NUS Environment Officer was "impossible" without factional support. Corby sits in the NUS as an independent delegate. 
Corby discussed the challenges of running as an independent. "Without a faction, delegates have no access to resources… likewise the bureaucratic and jargon are highly difficult to navigate", Corby said. 
Corby said the factional skirmishes disrupted the passion of well-meaning activists, leaving Corby in "two minds" regarding the conference. 
19.37
Yeend announces that 8 new clubs have become affiliated with ANUSA, albeit with some delays. The 8 new clubs include 'ANU Anti Racism', 'ANU Jewish Students Society', 'Brewing Society' and 'ANU Democracy Society'.
Yeend ends by stating that some clubs may be affiliated at the next CCM including the pro-life club 'LifeChoice ANU'.
19.36
Clubs Council Report
Clubs Council Chair Joshua Yeend starts his report with a reiteration of his role and an update on his team. Yeend then highlights his ongoing activities, although this part of the report is the same as was submitted to Clubs Council Meeting 1 (CCM1). Yeend also announces that the Clubs Council's funding policy and affiliation policy were amended at CCM1.
19.35
BIPOC Department Report
BIPOC Officer Chidochemoyo Nyakuengama begins her report by discussing the sighting of white supremacist stickers on 26 March. Nyakuengama says she "immediately contacted the Deputy Vice Chancellor of Student University Experience" and also issued a joint statement against "the hate on campus" in conjunction with the other ANUSA Department Officers and the ANU Australasian Union of Jewish Students. 
Nyakuengama lists a number of events the Department has held including the launch of The Black African Student Collective. Further, she states that the results of the Department's racism survey will be released through an inaugural Racism Report in July. So far 20 incidents of racism have been reported through the survey.
19.34
Over the past term, Corby states that the Environment Collective has been working on "getting a bunch of campaigns to launch". Their fossil fuels campaign was launched last night with a rally to follow next Friday in Kambri. The campaign intends to "condemn Brian Schmidt for investing in fossil fuels".
Corby mentions that there is a rally on Friday at the Aboriginal Tent Embassy in conjunction with the Indigenous Department. An environmental justice education campaign is also running through Woroni.
In question time Grace Hill asks if there is "other stuff that you reckon other people in the SRC could do to get people to the rally on friday?". Corby says that people can share the event on their timelines, and that everyone is encouraged to join their welcome groups.
19.31
Environment Collective Report
Environment Officer Luca Corby opens by noting that the Environment Collective's (EC) meetings have had turnouts of thirty to forty members each fortnight.
In regards to the EC's upcoming campaigns, the Fossil-Free ANU campaign will take place on the 20th of April to advocate for "immediate divestment" from fossil fuel companies by ANU  and "transparency" surrounding ANU's investment portfolio. Corby asserts that there "could be much to uncover over the coming months surrounding the universities investments".
Further, 23 April will see the EC organise the Canberra Protest for Climate Justice. This will take place in coordination with the Aboriginal Tent Embassy, Indigenous Department, ASEN (Australian Student Environmental Network), Uni Students for Climate Justice, ACT Young Workers Centre, ANUSA and AYCC (Australian Youth Climate Coalition). 
A subsequent campaign by the EC called 'Environmental Justice 101' is expected to launch later this year which will involve the publishing of podcasts, articles, and resources to educate and engage the ANU student body on environmental issues.
19.30
Winn reiterates that both department officers "have been receiving an alarming number of reports that students have been discriminated against in their courses." She notes this has increased since the start of the semester. Winn urges any student who is experiencing discrimination to send an email to the disability officers and/or other relevant departments.
19.30
Disabilities Department Report
Disabilities Officers Zoe Adam and Sinead Winn are now speaking to their report. They begin by listing four campaigns they have begun organising: Special Considerations Campaign, Combating Ableism at Residential Halls, Collaboration with the Black Dog Institute (Major Depressive Disorder, and a zine for the department.
Adam and Winn also highlight that "an alarming number of students" have contacted the Disabilities Student Association (DSA) regarding "discrimination and ableism they have faced by course convenors, Deans and University management broadly". They ask students to continue contacting them at [email protected] if they have experienced something similar. 
The DSA has created several autonomous collectives including for Autism Spectrum Disorder, ADHD, and Mood Disorders.
They also announced that the Spoons Space – common room for members of the department located in Copland Building – has been reopened. Students can gain access by emailing their name and U-ID number to the Department email with the subject line 'Spoon Space Access'.
19.28
Chin states that he'd like to thank Madhu, Christian and Avan for their efforts in supporting the 'bringbackCRS' campaign.
Chin now reiterates points made in his report stating there is no place for either in the ANU community.
Chin states that ISD has recruited some general representatives, who will assist in their ongoing advocacy work. He mentions that ISD's constitutional changes are in his report.
19.27
 International Students' Department 
International Officer Benedict Chin begins by noting that international students are continuing to experience educational hardships. Chin calls for the reinstatement of the CRS/CRN grading system and requests more signatures on the ISD's petition as a part of the 'bringbackCRS' campaign.
In light of recent racist incidents on campus, Chin extends support to students affected by the events, condemning these events as racist and discriminatory. 
Chin reports on the amendment of section seven of the ISD Constitution at the ISD OGM. The changes includes granting Directors "the power to appoint up to three students" to be their representatives, given that they are already "Ordinary or Associate ISD members". 
Chin then brings up the ongoing advocacy work carried out by the ISD. This currently involves seeking updates regarding the opening of the Australian borders to international students along with swiftly dealing with reports of racism.
Chin concludes by highlighting that the ISD has several upcoming projects planned, including "in-person events for students overseas, education and wellbeing resources, [and] videography".
19.24
Queer* Department Report
Queer* Officer Vincent Lee is now speaking to his report, which begins with an announcement that the Department's 'Safer Space' Policy has been updated.
The Department also has a number of ongoing projects including the 'Just Ask' pronoun campaign, and the planning of a Queer Ball in week three of semester two as a part of ANU Queer week.
Lee then gives members of the SRC a "gentle reminder to put [their] pronouns in [their] Zoom name".
Lee states that it has come to his attention that "some people have made rude comments about and towards autonomous departments and their officers". Further, he stated that "particularly if you are not a member of that department, you should not be disrespectful towards officers".
19.19
Content warning: Sexual Assault and Harrasment related issues

Women's Department Report
Avan Daruwalla, the Women's Department Chair, takes her report as read.
Daruwalla highlights a number of recent projects run by the Women's Department: paint and sip, sit and bitch (with academic Blair Williams), banner making, the Pamela Denoon lecture, involvement in the March 4 Justice, and Clubs Council training.
Continuing projects include the NSS pilot survey which will be sent to all Australian universities later this year in September. The 2021 campaign 'Not all Feminists' will launch in the coming weeks with more information being released through online platforms.
Daruwalla reports that she has engaged in discussion about residential halls in collective meetings. She will be organising an autonomous meeting and sharing spaces in the coming weeks.
Daruwalla also notes that she has received a number of disclosures which she has provided support for and has escalated. Daruwalla reminds everyone that support is available to all.
637 dollars of 10,000 dollars baseline funding from ANUSA has been spent on collective meetings and events.
Treasurer Law asks Daruwalla "what is your favourite form of self care?" Daruwalla answers "my favourite sort of self care is getting professional help".
19.15
Russell takes the report as read and asks for questions. No questions are asked.
19.14
Indigenous Department Report
Indigenous Department Chair Katchmirr Russell reports on the success of the Department's events: a weaving workshop, coffee catch ups and the planning of a black books event.
The Department's response to incidents of white supremacy on campus is stated (this is a joint statement). They relate the future plans to meet with the Churchill foundation over statues on campus of Winston Churchill. The Department reports that the Deputy Chair of the Indigenous Department is writing an article to be directed in part by the Department. They state that they attended the Reconciliation Action Plan (RAP) committees first meeting and that the launch of the RAP and reconciliation week are in planning.
They confirm that the stipend allocation was agreed upon unanimously and the budget was planned for a year without a COVID lockdown. The Department states that they aim to stay under their budget.
19.10
Social Officer's Report
Social Officer Sophie Jaggar is now speaking to her report and takes it as read, and she apologies for submitting late.
Jaggar summarises a number of her activities including presenting at clubs training, attending SEEF and Kambri Reference Group meetings, and preliminary planning for Bush Week.
Jaggar also announces that Friday Night Party will be held on 3 September as long as COVID-19 restrictions permit this, and that an 'Internship Fair' "with members of Embassies around Canberra…will likely take place in week 10". 
19.06
Treasurer's Report
The report begins with the expenditure report which is attached to the notes. The completed projects are mentioned to be the SSAF agreement, the passing of the budget and the running of a second department finance training. There are 7 ongoing projects. 
A motion is needed to pass the purchase of an ANUSA bus. 

The plan to begin an ANUSA business is in motion with a consultation being completed and business plans drawn up.

The ethical sponsorships policy is being assembled but has had limited input from ANUSA members and they have compiled a terms of reference with this input. A committee on the topic will be elected at this meeting.

Law states that the procurement policy needs to be changed.

Law states that the reserve fund is still yet to be placed in AMP bank due to administrative delays, but it will be deposited shortly.

The clubs finance training was successful and that there were some rule changes for clubs regarding banking.

Materials for the space have been purchased and an inventory and equipment tracking system is being created.
Furthermore, they reported that they attended a committee with Kambri and were promised opportunities for clubs and societies for support and free venue hire. Their final report is their timesheet, having worked 89.6 hrs
18.59
General Secretary's Report 
General Secretary Megan Malone begins her report by informing the SRC on the progress of the Governance Reform Working Group. Malone would like to thank all those who came to the governance reform meetings, and to see "such a governance nerdfest". The group has now launched, albeit without a Chair and Secretary. ANUSA elections will now be pushed back due to proposed constitutional changes. She has posted a document to ANUSA's website listing the proposed constitutional changes.
Governance training has also taken place with the Clubs Council Executive to better assist clubs and societies in their understanding of governance. Malone says that this will help prepare all clubs and societies for the July 30 council meeting. The first of several training booklets have been finished, which Malone hopes will assist clubs "for years to come". Malone would like to thank CCE for running the governance training, in particular, Communications Officer Elijah and Chair Josh Yeend
On the recommendation from Kai Clark, ANUSA will launch an archival project in order to "preserve ANUSA's student history". Senior ANUSA employees and archivists at ANU have been consulted to assist in its operation. 
ANU students, by the end of Semester One, will be able to see a Gen Rep Projects Register – a database that will report the work Gen Reps have undertaken throughout their term. 
18.57
Chia thanks everyone involved in the multiple campaigns that have taken place over the past semester. She notes that there is a joint education campaign launching about course cuts on monday morning.
Chia is questioned by Nicholas Carlton regarding the lack of money spent by the Education Department on activism campaigns.
Chia is adamant that she has been involved in campaigns, and the money will be used in upcoming campaigns throughout the year.
Katchmir Russell asks "why is the campaign not with the indigenous department? As there are a lot of students who face racism on campus".
Chia says she is open to feedback and endeavours to do the best in her role. She cites that she is new to the role and is constantly learning throughout the year.Chia says "taking money is not my intention at all".
Grace Hill alleges that students have been attacked and money has been taken from students, describing the process as "very unfair". In a tense moment Hill mockingly describes what SSAF is to Chia.
Chia responds that she knows what SSAF is but it is "always good to get a refresher, especially as I ran the SSAF campaign". Chia says she is trying her best with the limited resources she has.
She finds it "quite disappointing to see the lack of acknowledgement" in regards to her compliance with policy obligations.
Grace Hill reminds Chia that it was voted in EdCom to spend 70-100 dollars on the promotion of meetings.
Chia says social media advertising is more effective, but is also committed to leafleting. Hill asks "are you saying you are going to go against the vote?".
Chia replies "I think that [speaking to rescom and head of halls] [social media] is a more effective means of advertising than leafleting". Chia is more than happy to spend money on promotional material on Facebook.
Grace Hill quickly replies with "are you ok?", before being stopped by another SRC member that the motion is put. This passes.
18.42
Education Officer's Report
Chia opens her report, affirming that EdCom meetings will take place fortnightly on Monday 5-6pm during term two. 
A Teaching and Learning Development Committee meeting was held last term which discussed the future of  Vice-Chancellor courses. Chia said the meeting "was held quite last minutes" and expressed concerns regarding a lack of student consultation. 
Chia commended those involved in last term's March4Justice campaign – an event Chia, Avan Daruwalla and Madhu Janagaraja spoke at, and received national coverage. Chia subsequently made appearances on ABC Radio and The Drum. 
A campaign is being planned in regards to the disestablishment of The Eccles Institute Neuroscience program in collaboration with VP Christian Flynn. A read in at the Chancelry is being proposed, as well as a wider course cuts campaign. 
Chia and BIPOC Officer Chido Nyakuengama are launching an anti-racism campaign to highlight "the inequity of marginalised individuals on campus". Academic boards will also be consulted with in order to push the CRS/CRN program running this semester. This comes after the ISD launched a petition which has garnered hundreds of signatures. 
18.40
Flynn takes his report as read. The Wellbeing Committee is up and running along with the BKSS. The building has received fresh renovations, encouraging everyone to check it out.
18.40
Vice President's Report 
Vice President Christian Flynn takes his report as read. His report begins by highlighting the effectiveness of the campaign against the disestablishment of the Eccles Institute of Neuroscience, and is currently planning next stages for the petition to the ANU. 
Issues on course advocacy, including the addition of exam timings for international students and the creation of online exam study spots on campus, have been escalated by Flynn with the help of course reps. 
Flynn mentions of the Academic Freedom Committee that there has been "not much movement", but that he is hopeful the ANU will continue to work closely with ANUSA in constructing a new policy. 
The Respectful Relationships Working Group (RRWG) are currently investigating ANU's publicized SASH data, and seeking to create greater transparency going forward.
Flynn states the launch of the Wellbeing Committee has been successful, with further updates to come. BKSS has reopened, along with the revival of the free breakfast program. BKSS's office has had parts of its space painted over, and Christian encourages everyone to check it out.
18.39
Janagaraja opens the SRC by highlighting the campaign for the return of CRS / CRN – this would apply to all students.
An increase in students impacted by academic misconduct rules has also occurred over the semester.
Grace Hill asks whether any discussions with the NUS Education Officer have taken place in regards to a joint campaign on campus job cuts.
Janagaraja said nothing has been directly sent to the SRC, but will check through previous media releases to see if the NUS has communicated with ANUSA.
18.38
President's Report 
The report begins by mentioning that academic and welfare support has been a key continuing issue for ANUSA. 
Covering their responsibilities, Janagaraja announces that planning for a 'commercial venture' has commenced – to provide ANUSA with a physical space to operate from that may permit the pursuit of business opportunities. 
Janagaraja also mentions 'professional development sessions' are progressing for the Executive, and are currently undertaking 'conflict resolution training'. 
ANUSA has hired a new paralegal to assist in strengthening the existing services offered by the ANUSA lawyer – including migration and tenancy issues experienced by students. 
The SSAF agreement has been finalized, and Janagaraja is working to negotiate that the current 0,000 in unspent funds (from 2018) will be kept for long term infrastructure investments, to avoid having to dip into reserves in the future. 
The proposal to extend CRS/CRN has been submitted to the Academic Board. 
From the information gathered in the NSSS pilot, Janagaraja notes that it does not seem that additional services are currently required for SASH support at ANU. 
18.26
The meeting opens at 6:20pm
---