ANU's International Students: Their Stories
---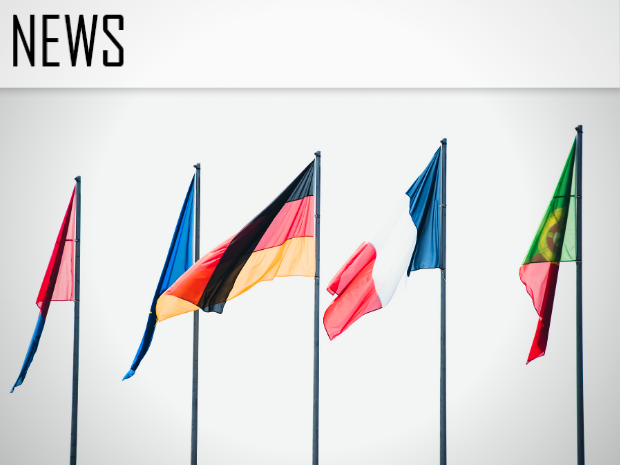 By Tom Kersten
Content Warning: COVID-19, Mental Health.
Students across the world were denied the on-campus experience they longed for last year. Forced to shift to an online model of learning, the education sector as a whole faced unprecedented challenges. 
This year, ANU has seen the return to a largely COVID-normal situation. Classes are back in person, campus events are running again, and students can socialise in person. 
However, often forgotten in the bubble of uni life are the thousands of international students who are still unable to enter Australia. Despite several talks and attempts at a travel bubble for students, nothing has materialised.
As of 5 April, 7044 international students are enrolled at ANU, with approximate 3000 of those studying remotely. Before COVID (2019), there were 8,896 international students at ANU.
International students are an important part of the ANU community. These are their stories.
Isha Singhal | New Delhi, India
Before COVID, Isha Singhal was living in a residential hall, enjoying the benefits of campus life. However, when the pandemic hit, Isha made the decision to return to New Delhi, India, to be with her family.
In her own words, Isha summarises her experience as "ok". A chemistry student, Isha says her convenor "has definitely tried their best", however, "there are some things that just don't translate into online learning". 
Isha says she has had to attend classes at unreasonable times in the morning. "I had classes and exams at 5 am which has been quite annoying," she tells me. 
Making friends is hard being a remote student, Isha says:
"I'm really lucky that I knew some incredible people before commencing studies remotely. But it's still a really alienating feeling when you struggle with a question for hours and know no one else [who] can help you understand something basic."
New Delhi has experienced a far more dire, and ongoing COVID story than Australia. In India, the COVID situation is rapidly getting out of control, recording 314,000 cases in one day – a world record.
"It's really heartbreaking. I haven't seen anything on social media except posts about people begging for and sharing resources on oxygen cylinders, hospital beds, essential medicines, crematoriums, testing kits" Isha says.
For Isha's friends in India, COVID tests have been difficult to obtain due to systemic shortages in testing kits. Three of her friends have tested positive.

When night falls, little improves – "Last night I struggled to sleep because I could hear ambulances down the street. Everything is on complete lockdown." Isha tells me getting supplies for university is near impossible, with all shops closed.
Isha believes the University "should add a category under special consideration where students from countries with such severe outbreaks at the time have their circumstances considered." She tells me she has friends that haven't been able to study for many weeks because they've had to take care of members of their family or of neighbours or have lost someone.
Isha also believes that the CRS/CRN grading system should return for this semester. "No one should call this semester pandemic free. It is not. Not for anyone" she says.
Isha is an ANUSA General Representative. However, all views reflected are her own and not of the association.
________
When questioned about unrealistic tutorial times, an ANU spokesperson told Observer:
"[the University] is operating in a hybrid model and in some cases Colleges have been able to adjust lecture and tutorial timings to offer more options and considerations for different time zones. However, the ANU needs to manage the times of classes within the employment span for staff and study period for students located in Canberra, so this does put utmost limits to the times available for classes."
When asked about special considerations due to COVID, the University stated:
"all students have the opportunity to ask for special consideration. Studying remotely because of the border closures is a legitimate reason to be asking for adjustments such as extended deadlines for assignments."
_________
Aanvi Thakral | Canberra, Australia
Unlike the majority of international students, Aanvi Thakral decided to stay in Canberra when the pandemic erupted last year.
Studying a Bachelor of Economics and living on campus, Aanvi says she is disappointed by the lack of support from ANU, especially in 2020. "I don't feel that ANU has given me the support that I required. International students have been stranded here for over a year now, most of us want to go back home and are not able to because we know we'll not be able to come back," she says. 
Study wise, Aanvi tells me this semester "has been a lot better than last semester" as there are more students around and in-person classes are back, which "has made studying better and more efficient." For her, last semester felt like a "ghost town" and she found it very upsetting "to be living here with the small amount of international students."
Aanvi believes that mental health is a very important issue that hasn't been sufficiently acknowledged by the ANU. Aanvi notes that while there are a large amount of helplines available to students, she believes there has been a lack of promotion with "other events which would have helped [her mental health] ." She concludes – "In the end, most people, including myself, suffered mentally because we felt isolated and helpless."
Finally, Aanvi tells me she has also struggled to gain employment in Australia. She notes this is something that is particularly difficult for international students. 
"Most domestic students have work experience [when starting university]. However, most countries don't have a similar culture as Australia, so most students have never had a job in high school." Aanvi says there is a preference for domestic students in many hospitality jobs, meaning "international students are left unemployed."
When Australia's borders will reopen is still an ongoing question. ANU has forecasted their financial situation on international students returning in semester two of this year – which looks increasingly unlikely as the date looms.  Aanvi has already booked two tickets to travel back home to India, however, on both occasions decided to cancel them despite knowing "going back home was going to be good for me in terms of academics as well as well being…mental health really makes or breaks your grade." Aanvi tells me that she knew going back to India meant "I couldn't come back." 
For now, Aanvi says she is trying to make the most of her time on campus.
Nayantara Ranganatha | Tennessee, USA
Over 15,000 KM from Canberra, first year student Nayantara Ranganatha sits in her Tennessee home, studying for her arts degree. 
Nayantara started her degree in semester two last year and notes improvements in the delivery of many of her courses. Although delivery has improved this "doesn't mean that it hasn't been stressful". 
One of her classes began the semester without tutorials. Then, after "some zoom problems due to the size of the class" , the course "converted the only contact hours into a webinar format". Nayantara tells me this has now been fixed, however, "it still impacted my experience of the first five weeks".
Compared to last year, Nayantara feels that ANUSA has taken more initiative to include international students in extracurricular activities and O-Week events. "As someone who started in second semester 2020, I felt very unsupported by the University, it was really hard to meet people, figure out how to navigate administrative services and feel part of the University" she tells me.
Nayantara believes ANU should work on improving their communication with international students.  "I remember feeling really alienated and angry for most of my first semester because I knew how much it cost, and I did not feel like I was getting value for that money". 
Nayantara suggests that regular updates targeted towards international students "would be a great first step". "Acknowledging that the University is trying to find ways to get us back would make me feel much more included" she says.
With the pandemic running wild in the United States, Nayantara feels lucky given "none of my immediate family members have been affected by the virus".
Nayantara finishes off our chat emphasising that she doesn't blame ANU for the travel ban or for the fact that she is studying remotely. She does, however, think that international students feel neglected by the University. "Organising to include remote students in on-campus activities and provide services would help reduce our stress and frustration" she concludes.
Ankita Unnikrishnan | Bangalore, India
In the southern Indian city of Bangalore, Ankita Unnikrishnan is busy studying her double degree in sustainability and design. She starts off our chat stating "I feel [that] ANU has so much more potential". 
Ankita emphasises that COVID "has impacted my life immensely" to a point where she had to seek professional help.
What didn't help was having tutorials at unfortunate times. "I've had to start class at 3:30am" she tells me. Ankita was disappointed at the lack of tutorial time options catered to international students.
Ankita says ANU counselling was also far from helpful – "When I hit rock bottom and seeked their help, they said they weren't accessible to international students, despite us paying for it".
This is Ankita's second semester at ANU. She tells me due to studying remotely "I picked classes without any examinations, only assignments". Many of the courses associated with both her degrees require in-person interaction in labs or studios. "I made sure I picked [the] theory courses".
Ankita tells me this could potentially be her last semester at ANU until she is able to travel to campus, as her remaining courses all need to be in-person. She finds this "extremely disheartening". 
Ankita "encourages ANU to provide scholarships for remote learner's as we have been impacted greatly in the financial aspect". COVID has also impacted her financial situation and she says she is actively "reconsidering the online mode of study for the coming semesters" due to this.
With Australian borders looking unlikely to open anytime soon, Ankita says herself and other international students "are looking forward to the global [study abroad] program reopening". Many countries have their borders open and she feels "it would be a good opportunity for us to do the program at this point in time". However, Ankita expresses doubt about the program reopening given "the University has not spoken much about this matter".
_____
When questioned by Observer about the availability of counselling services for international students, an ANU spokesperson responded stating:
"All ANU students have access to free mental health support through ANU student services, including access to counselling through ANU Counselling." However, "The professional psychologist accreditation that our counsellors hold means that they are prohibited from providing counselling services to students located outside of Australia, even when that student is enrolled with an Australian university."
A new chat app has been launched by the University targeting international students who may need someone to talk to:
"The new ANU Talk Campus app which is available with global support in different languages. Students overseas are also encouraged to [visit] local providers of mental health services [and] should also be used by students seeking crisis or support."
_____
Sritama Roy | Kolkata, India
Studying a Masters degree in Applied Economics, Sritama Roy feels that "ANU is doing all that it can in order to assist international students".
Unlike other students, Sritama tells me "I'm not having much of an issue with the academic related things despite it being online. The professors have been very understanding about problems regarding time zone differences and network issues". Sritma feels that the University has done everything it can to transition online.
Being part of the College of Business and Economics, Sritama receives weekly emails about various job and internship opportunities. She says that almost all these opportunities are in Australia, and notes that she would "appreciate it if they took the initiative to venture out into the Indian job market."
Despite her positive experience with distance learning at ANU,  Sritama concedes that she is disappointed she cannot experience university life in full. There were several reasons why Sritama applied for ANU – "I wanted to stay on campus, have a close friend circle, join various clubs, form study groups, meet new people and basically, have a life-changing experience in these two years." Sritama understands this isn't the fault of ANU, however she can't stress enough the fact that "extra-curricular experiences are as important as just the academics".
Alexia Pane | Jakarta, Indonesia
Early last year Alexia Pane made the tough decision to return home to Indonesia. She has been unable to return to Australia since. 
Alexia is a second year student studying a double degree in arts and science. She is getting used to the online learning environment, however, says "some courses have been a bit of a handful because they still haven't completely adapted well to the online model". With no other choice than contacting lecturers and convenors via email, Alexia says response times can often be lengthy and that when a reply is given it can sometimes be unclear. 
When asked about her feelings towards ANU, Alexia struggled to make a concrete conclusion:
"I think to some extent ANU has given me enough support as an international student, but I do feel that in many cases I'm slightly disadvantaged as I'm not getting the complete [university] experience, but I do not think that it's ANU's fault". 
Alexia thinks ANU could do more to help international students. She suggests bringing back the CRS grading system used last year, as she believes "there are many factors that disrupt our learning and can heavily affect our work". Alexia feels having CRS would help relieve this added pressure.
Alexia misses the socialising and activities of being on campus. Despite ANU events and clubs catering for international students, she tells me "it hasn't really been organised well for offshore students". Alexia feels as though she is missing out on the 'university experience'.
The financial pressure is particularly burdensome for international students. Alexia finds it "unfair" that international students sometimes pay double the amount than domestic students "for half the experience". "Most offshore students aren't using the facilities!" she says.
Alexia finds it a shame "that ANU has used covid as an excuse to cut some amazing programs that made it such a desirable place to study in the first place". She also finds it embarrassing and "slightly scandalous" that ANU has been spending huge amounts of money on investments and buildings. "ANU was ranked for its academic integrity, not its business ventures" she says.
For now, Alexia is continuing her studies from her home in Jakarta. She hopes "some courses will come back, and that they change their mind on cutting programs".
"I Really, really hope I can come back to campus and that most on campus activities can resume."
__________
If this article raised any concerns, help is available:
Lifeline: 13 11 14 
Headspace: 1800 650 890
Beyond Blue: 1300 224 636
ANU Wellbeing & Support: 1300 050 327
ANU Wellbeing & Support (International): +61 488 884 170 (text)
---