ANU Ignores Casual Employment Scheme Concerns
---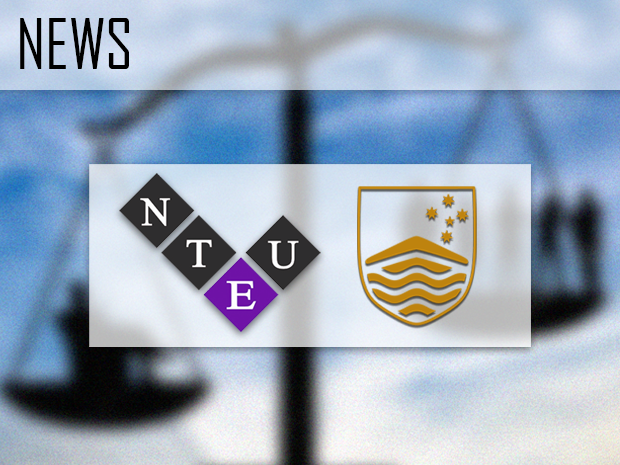 By Alex Elwood
The National Tertiary Education Union (NTEU) has withdrawn from negotiations regarding a proposed ANU employment scheme intended to increase "job security and career certainty for casual staff". NTEU claims the scheme fails to address existing issues of "wage theft" and "free academic labour".
ANU currently employs staff through permanent employment, fixed-term contracts and casual contracts. An ANU spokesperson explained that "[the casual pilot scheme] will give casual staff a fixed-term contract at a minimum fraction of full-time equivalent employment".

"If a casual staff member works two days a week, they will be paid at the equivalent of 0.4 of full-time employment. Under the pilot, these contracts could range from 12 months to 3 years. And if staff are teaching in semester one and semester two, they would still be paid between semester breaks", he continued.
While ANU has a precise figure of full-time and part-time staff currently employed at the university, an equivalent figure for casual staff is non-existent.
In a series of letters, NTEU expressed their concerns to ANU management that the scheme negatively impacts academics' wellbeing and career progression, as well as the quality of education being provided by the university.
On 16 April NTEU officially withdrew from the scheme as they believed these concerns were not addressed. Simon Copland, NTEU-ANU Branch President, told Observer the NTEU-ANU Branch Committee "felt that the scheme entrenched a sub-standard form of employment" and that they were particularly concerned about "the cost-neutral nature of the proposed pilot, which HR insisted upon despite [their] reasonable objections".
"A cost-neutral pilot does not address the endemic time and wage theft occurring for ANU teaching staff", claimed Copland. Further, he cited an article written by ANU casual Joe McCarthy that shows many casual teaching staff put in more time than they are paid for per their contract.
In a letter to ANU, NTEU stated, "casually employed lecturers (who are mostly early career academics) are forced to choose between presenting a scant lecture prepared in only three hours, or volunteering unpaid work to deliver quality classes and materials".
Additionally, NTEU has expressed concerns the pilot casual scheme will "replace balanced 40/40/20 academic jobs with teaching-intensive jobs". 40/40/20 academic jobs refer to the distribution of workload in academic jobs, which is supposed to be 40 percent teaching, 40 percent research, and 20 percent engagement and service.
Copland told Observer that since "casual teaching jobs only pay people for teaching, [in turn] post-PhD academics often conduct research on their own time," and that "these people are being required to do free academic labour".
The NTEU-ANU Branch Committee has proposed two alternatives to the pilot casual scheme: "The provision of multi-year part-time, fixed term contracts for PhD students", and "the creation of a career development fellowship scheme for casual academic staff who are post-PhD", which would include a a 40 percent research time allocation".
ANU intends to continue its plans to implement the pilot casual scheme program despite NTEU's withdrawal. An ANU spokesperson told Observer "decisions regarding the union's involvement in a pilot program are for them. ANU is committed to ensuring casuals have greater job security. This proposal aimed at doing just that." He welcomed "further discussions with the union as well as the entire ANU community on this matter".
The scheme was intended to begin at the commencement of semester one, however has been delayed.
Graphics by Joseph Oh
Know something we don't know? Email [email protected] or use our anonymous tip submission.
If you have an issue with this article, or a correction to make, you can contact us at [email protected], submit a formal dispute, or angery react the Facebook post.
Want to get involved? You can write articles, photograph, livestream or do web support. We're also looking for someone to yell "extra!" outside Davey Lodge at 1AM. Apply today!
---