ANU to Continue Early Offers Based on Year 11 Marks
---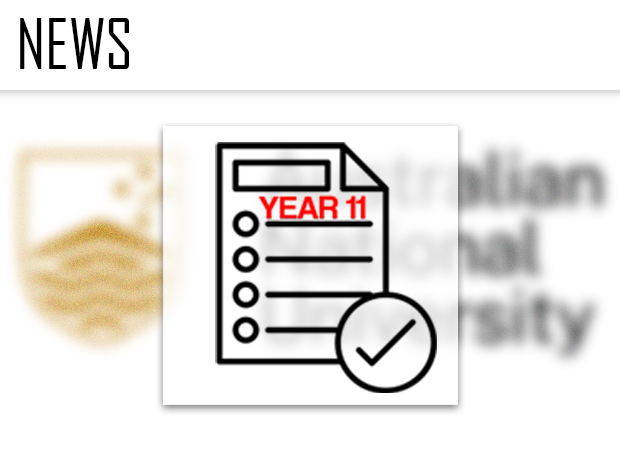 By Sharlotte Thou
ANU will continue to make unconditional early offers to prospective students on the basis of Year 11 marks for entry in 2022, after better than expected enrolments from domestic students this year. 
An ANU spokesperson told Observer the early offers introduced in 2020 were enacted "in consideration of the impacts of the pandemic" and were "extended to applicants for 2022 in light of the ongoing impacts".
ANU has also lowered entrance rank requirements, allowing for the admission of applicants "who are able to succeed at ANU", considering that "the pandemic has likely impacted the results they may have achieved without COVID".
The introduction of early offers in 2020 led to an increase in the number of applicants identifying as Indigenous or from low socioeconomic status backgrounds in 2021.
Entry offers are made on an applicant's Year 11 academic rank and on the basis of meeting a co-curricular requirement.
The co-curricular requirement accounts for activities such as paid and unpaid employment, volunteering and carer responsibilities and was created in consultation with bodies such as the Smith Family and Tjabal Indigenous Higher Education Centre. This would ensure applicants would apply using "activities that reflect them and their circumstances".
In light of Victoria's six week lockdown, ANU has adjusted the co-curricular requirement for Victorian applicants. Victorian applicants are required to meet two of the ANU co-curricular or service requirement skills, whereas applicants from other states are required to meet three. 
The Year 11 academic rank also takes bonus points on the basis of equity or elite performance into account. If an applicant's Year 11 academic rank is not sufficient to gain entry into their preferred course, their Year 12 entrance rank – made up of their final ATAR and bonus points – can be used in the December/January offer rounds. 
ANU has also announced that successful completion of secondary Math and English in Year 11 is mandatory for applications submitted in 2022 for commencement in 2023. 
Jonah H*, a prospective student from Sydney who is hoping to study a double degree in Engineering and Computer Science applauded the "straightforward" nature of the application process, which also covers accommodation and scholarships. He believes the "safety net" of an early offer would help relieve stress during the "proper HSC period". 
Jonah added that during Year 11 he was "aware that Year 11 results were somewhat significant" and appreciated ANU's policy of "taking the better of either [an applicant's] Year 11 or Year 12 results". 
This view was echoed by Canberra student Matthew J*, who said the early offer gives students "two chances to perform as well as they can", which "removes a large portion of the pressure associated with the Year 12 ATAR". 
However, Matthew also expressed concern at the uncertainty surrounding discrepancies between the selection ranks calculated by ANU and those calculated by his school. Due to his school giving ATAR predictions capped at 98, he believes it is unclear as to whether he will receive an offer for his preferred degree, the Bachelor of Advanced Computing (Research and Development) (Honours), which has an ATAR cut off of 98. 
An anonymous student from St Augustine's College in Cairns has called the early offers "brilliant", saying they made "life 10 times easier as the application process takes place before the busy period". However, the student also believes the fact that Year 12 marks were not considered was "unfair" and could be a potential "source of angst for some of [his] peers". 
Prospective student Georgia Chen from Sydney Girls High School has commented that she would not have considered applying to ANU had early offers not been an option. She is now "pretty much set" on attending if she is successful in receiving an offer.
Chen also commended the lowering of ATAR requirements due to the detrimental impact of COVID-19 on "mental health" and "productivity levels" during 2020 and 2021. 
Applications for early offers close on 24 May. Offers will be sent out on 9 August. 
* Surnames redacted as per the privacy preferences of both sources
Graphics by Joseph Oh
---