CECS Tutors Allege Payment Delays For Second Year In A Row
---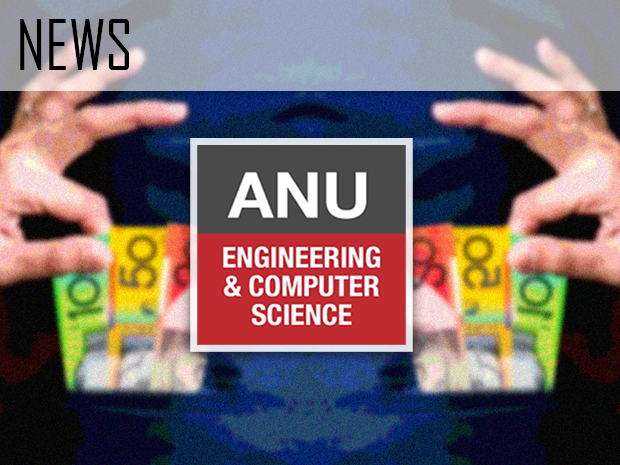 By Ali El-Zein
A number of College of Engineering and Computer Science (CECS) tutors have alleged that they faced significant delays before receiving their first paycheck. Observer has been told that delays varied, with some tutors getting their first paycheck as late as Week 6, the Mid-Semester break, and last week.
These allegations come almost a year after CECS tutors faced a similar delay in pay in the first semester of 2020. The delay also bears similarities to past allegations from other staff members in the college made last year. One Peer-Assisted Learning Mentor claimed they faced an eight-week delay in pay last year.
These delays contravene the University's Enterprise Agreement, which stipulates that academic staff are paid for work completed the previous fortnight. On 11 February, CECS staff received an email from the Computing Administration informing them that HR was "understaffed" and were "working their hardest to get things processed as soon as possible".
During an NTEU May Day rally last Friday, CECS tutor Felix Friedlander said that "Some people first got paid over the mid-sem break [and] Some people first got paid yesterday" (29 April, Week 8), with "almost no one" escaping the delay.
"I bet Brian Schmidt gets paid on time!" yelled a member of the crowd.
Friedlander also stated that ANU had failed to do "one of the most basic things an employer has to do – pay people on time".
An anonymous CECS tutor told Observer that they were not paid until Week 5. The tutor also said less severe delays occurred last year, lasting approximately three weeks. 
The anonymous tutor told Observer they believe the delay could result in tutors struggling to pay rent or buy necessities. Further, they said that many tutors are "just students trying to make it through Uni", relying on their position at CECS as their sole source of income. The tutor expressed particular concern for international students who do not receive government support.
On 13 April, an ANU spokesperson informed Observer that "the University and College are aware of short delays to some payments" and that "these issues should now be resolved". 
Today, an ANU Spokesperson told Observer that "the University is not aware of any cases of late or underpayment in CECS". The Spokesperson encouraged concerned students to get in touch with university HR.
The NTEU has been in touch with the affected tutors. NTEU-ACT division organiser, Tamara Ryan, told Observer:
"The NTEU has recently become aware of the repeated late payments of CECS tutors, and others. It shows disregard for some of the most precarious workers of the university and exposes the impacts of continued casualisation and cuts to staffing in the higher education sector. The union is organising with affected casual tutors who are taking collective actions"
Graphic by Joseph Oh
---