ANU Absent From Sustainable Development Goals Ranking
---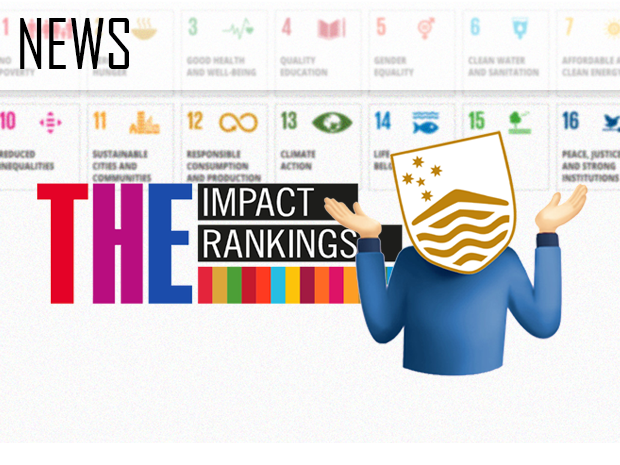 By Tom Kersten
The annual TIMES Higher Education Impact Rankings were released last month with a noticeable absence of ANU. Meanwhile, the University of Canberra was ranked the highest for "reducing inequality".
Since 2019, the annual Impact Rankings have compared universities with the 17 United Nations Sustainable Development Goals (SDGs). Each university's performance is determined from indicators based on research, stewardship, outreach and teaching.
Over 1000 universities participated in the 2021 rankings, however, for the third year in a row, the ANU was not included. An ANU spokesperson confirmed that "ANU chose not to participate in the impact ranking".
The Spokesperson noted that TIMES changes their methodology for the rankings annually, and that the ANU has been monitoring these changes. "Every year we have evaluated whether we participate based on this review", they said. 
The University of Manchester in the UK topped the impact rankings for 2021, with the rest of the top four being occupied by Australian universities: The University of Sydney, RMIT and La Trobe respectively.
The University of Canberra (UC) ranked first in the world for SDG number 10 'reducing inequalities'. The rankings were determined by three metrics: "research on social inequalities, their policies on discrimination, and their commitment to recruiting staff and students from under-represented groups".
UC Deputy Vice-Chancellor for Research and Innovation Leigh Sullivan said that "The University of Canberra has long been committed to reducing inequalities in the tertiary education sector". Sullivan attributes UC's rank to "a number of factors including our high level of first-generation students and the proportion of international students from low-income nations".
An ANU student data report from 2015-2019 indicates that 1.84 percent of the University's total student population were from low socioeconomic status (SES) backgrounds in 2019. The report also highlights a 2.67 percent decline in ANU's low SES student population since 2015.
ANUSA President Madhumitha Janagarja said that teaching quality, equitable academic environments and opportunities in unique fields are "elements incredibly important to students". Janagaraja says she would "love to see a ranking system that values those things and how ANU compares to others in Australia".
Chief Minister of Canberra Andrew Barr told Observer  "It's great to see the University of Canberra topping the world rankings for its efforts to reduce inequalities".  
"Canberra is a progressive and inclusive city and we are proud of the ongoing contribution all our universities make to our social and economic fabric", he said. 
Further, Minister Barr emphasised that "the ANU continues to be a world-leading university, which consistently ranks highly in world rankings and is the third highest ranked Australian University".
In the 2021 overall World University Rankings by TIMES Higher Education, the ANU dropped 9 places to 59th. ANU has not improved since being ranked 47th in 2017.
Janagaraja told Observer that the university's public perception and reputation will "always be important to ANU's future" both to attract students and secure funding. However, Janagaraja contends that the criteria used for rankings "can be far from what is actually valuable to [the] student experience".
An ANU spokesperson told Observer that the University does not comment on rankings. 
Graphics by Joseph Oh
Know something we don't know? Email [email protected] or use our anonymous tip submission.
If you have an issue with this article, or a correction to make, you can contact us at [email protected], submit a formal dispute, or angry react the Facebook post.
Want to get involved? You can write articles, photograph, livestream or do web support. We're also looking for someone to yell "extra!" outside Davey Lodge at 1AM. Apply today!
---