Help for Students Impacted by COVID-19 Crisis in India
---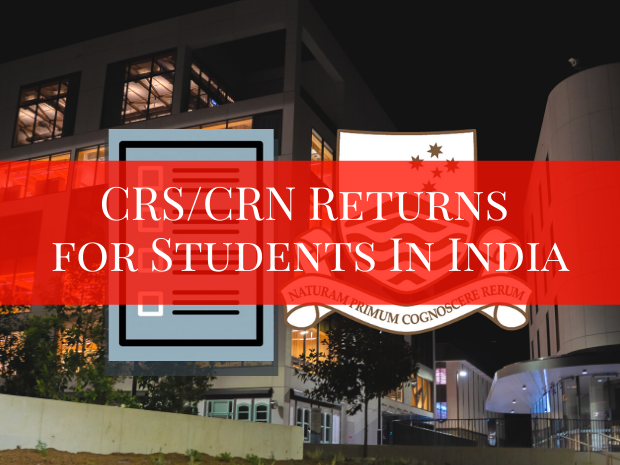 By Tom Kersten
ANU announced the return of the CRS/CRN grading system for students affected by the ongoing COVID-19 crisis in India, among a number of special considerations. 
The announcement tells students to "keep an eye on the Special Consideration webpage on 14 May". It is expected students will be able to request CRS/CRN from said date.
Further, the University stated that at this time, "our thoughts are with you and your loved ones during this difficult time", in acknowledgement of the circumstances faced by students in India.
A number of academic adjustments are also available, including withdrawing from a course, deferred examinations, late withdrawals and having flexible supporting document guidelines when submitting for special consideration. The latter means that in some cases, a personal statement may be sufficient documentation.
The announcement also referred students to several wellbeing services that are available. The 'TalkCampus' app "provides instant support for your mental health any time of day and night". The app lets students "talk anonymously to students from universities and colleges from around the world who may be experiencing similar challenges to yourself". Further, ANU Thrive is a place for students to get support "whether it's something worrying you, you're feeling overwhelmed, or simply want a listening ear, we're here to have a chat".
ANUSA General Representative Isha Singhal, who is currently studying in India, told Observer, "it is beyond thrilling to see that the university acknowledged the adverse impacts of the pandemic". Singhal believes that CRS/CRN "should be available to all". However, she noted that in India, where "students have witnessed death and other troubling circumstances, CRS will go a long way in helping their wellbeing". Further, Singhal applauded the "efforts and perseverance of [ANUSA President] Madhumitha Janagaraja and [ANUISD President] Benedict Chin" in leading the campaign to make CRS/CRN available this semester.
ANUSA President Madhumitha Janagaraja told Observer the recent developments are "an incredibly important step forward to support our community overseas and show that we're willing to be there for them when and where it matters". Madhumitha admits, "it's been a long process", and says she's "very proud of what we've accomplished". 
This announcement comes after the University's Academic Board met on Monday. Documents obtained by Observer show that the Academic Board discussed the return of CRS/CRN. Although these were not formally voted on, the recommendations made to the Deputy Vice-Chancellor (Academic) Grady Venville have since been implemented.
ANU has also announced the postponement of the deadline for 'withdrawing without failure' to 2 June 11:59 pm (AEST).
The University previously stated that they would return to the normal grading system this semester, in part due to having "not received special dispensation to use CRS/CRN grades in 2021" by the Tertiary Education Quality and Standards Agency.
A University spokesperson told Observer, "ANU acknowledges that for many international students the pandemic continues to have an impact on their studies".
"The University continues to provide support for [international] students and is considering how it can best assist them in these circumstances. This includes looking at the improved use of special consideration added for students to request that their situation be considered for appropriate amendment", they said.
Further, the Spokesperson stated that the University is still "finalising what this may look like" and that an official announcement would be made "as soon as more details are available.
Know something we don't know? Email [email protected] or use our anonymous tip submission.
If you have an issue with this article, or a correction to make, you can contact us at [email protected], submit a formal dispute, or angry react the Facebook post.
Want to get involved? You can write articles, photograph, livestream or do web support. We're also looking for someone to yell "extra!" outside Davey Lodge at 1AM. Apply today!
---