Beating the Odds as a First-Generation University Student
---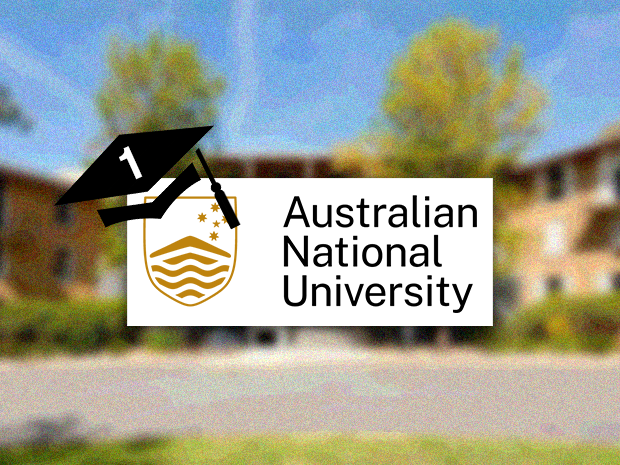 By Darlene Rowlands 
For the ANU students who are the first in their family to undertake tertiary education, to attend university is to beat the odds. Whether or not they excel academically, or overcome significant social barriers to forge a new path for themselves, their very attendance at university is a product of pure determination. 
In interviews with Observer, these students share how they got there. 
Elijah is from regional South Australia. In interviews, he captures what attending university means to many first-generation students by simply saying, "After everything I've had to deal with in my life, I'm still here". Elijah's first-generation status, like several students interviewed, intersects with a low socioeconomic and regional background. He describes his hometown as "siloed", and as the kind of area "you're not necessarily meant to leave" as you grow older. The established culture of community in his hometown informed the reactions of his parents when he told them he wanted to study in Canberra. 
While Elijah's heart was set on Canberra, his parents struggled to understand why he couldn't undertake a similar degree at a closer university. He says their thoughts could be summarised as "the bird's leaving the nest and we'll be happy for them, but we won't be happy about it."
Elijah describes having trouble with accepting their viewpoint on university, and how he sometimes felt estranged from his family as a result. Elijah's insistence on a university further from home was not easily understood by them, and they found it difficult to empathise with his decision. When discussing the effect their reactions had on him, Elijah concludes matter-of-factly that "my parents couldn't understand the significance of what university means to me, because they didn't go to university". 
Grace is from Adelaide. Her father's family was "incredibly poor", and he dropped out of school in Year 11 to begin supporting them. Her mother began working immediately after high school, and didn't plan on attending university. 
Grace says that, whilst her high school peers received help from their (usually stay-at-home or university educated) parents on schoolwork, the same assistance could not be afforded to her. 
Grace and Elijah both worried for their families when they left for Canberra. Elijah was a carer for a family member while he lived at home, and understood that going to a closer university would have been the preferred option for his family. Grace's parents are both dyslexic, and she assisted them with writing emails and letters for work. She knew they would be able to cope without her, but nevertheless worried about them dealing with the change.
Grace is in her second year at ANU, and was diagnosed with Attention-Deficit Hyperactivity Disorder (ADHD) in her first year. She says that the new environment at university prompted her to look inwardly at her mental health, eventually leading to her diagnosis. When asked if she believed her ADHD could have been addressed earlier if not for her first-generation status, Grace agrees. Grace's parents would have been unaware if anything in her academic performance was unusual. 
Reflecting on her performance in high school, Grace talks about how the structure of her essays would always make perfect sense to her, but be less coherent to teachers. She also describes being sent out of class for being talkative. 
Grace says, speaking about her ADHD, that, "people probably should have known my whole life". She does not blame her parents for her later diagnosis, but reflects that they "didn't realise how hard I was working to overcompensate". She only began to wonder if something was different about her when she came to university. Grace says "my parents just didn't know what to look for". 
Callum is from a rural town with a single high school. Suffering from underfunding and a lack of teaching resources, the school adopted a "compressed curriculum" for the HSC that saw Year 11 students begin half of their HSC courses in late Term 4. The remainder was completed early the following year. Callum credits the compressed curriculum for why some of his peers did not receive higher marks. 
Callum observes that insufficient funding at his school stifled the potential of many of his peers. Although his classmates were intelligent, pursuits outside of the most popular subject areas could not be supported. His school's "abnormally high marks" in wood and metalworks saw significant funding directed to these areas, whilst Callum recalls that "we only had debating one time I can remember…and drama would not be popular in a hyper-masculine rural area". Callum graduated in a class of 14 students, of which few attended university. 
Callum and Elijah discuss feeling an undeniable disparity between them and their peers upon arriving at ANU. When it came up in tutorial icebreakers that his parents had not graduated high school, Callum felt a non-vocalised air of judgement from students whose parents were doctors and lawyers.
Elijah describes subconsciously adopting another persona to be "socially viable" amongst people who grew up more privileged than him. He says he has noticed that people tend to discuss social issues "through the lens of having financial stability", albeit often without realising it. He highlights that many students at ANU simply haven't had to think about such issues seriously before. 
One student interviewed expresses his view that many of the hindrances of being a first-generation student are "intangible". He points out that, although first-generation status  often overlaps with other factors – like low socioeconomic status and underserved education systems – the class disparity and imposter syndrome associated with being a first-generation student are less easily quantified. Therefore, he states, he is concerned that the solutions to this lived experience are equally difficult to point to.
When asked if they had ever regretted their decision to attend university, none of the first-generation students interviewed had. Instead, they all mention pride in the personal victory of attending and succeeding at university. 
Elijah says that he is building the life that he wants for himself. He had been set on Canberra since his high school years, and has remained certain that he has ended up in the right place. 
Grace says that she has never missed a deadline or failed a class. She is considering a post-graduate degree, but knows her parents would still be proud of her either way. 
Callum says the mere fact of being at university is a constant reminder of all the hard work and sacrifice in his life. His father brags about him often in his hometown, and they talk politics with one another more than ever. 
Graphics by Joseph Oh
Know something we don't know? Email [email protected] or use our anonymous tip submission.
If you have an issue with this article, or a correction to make, you can contact us at [email protected], submit a formal dispute, or angery react the Facebook post.
Want to get involved? You can write articles, photograph, livestream or do web support. We're also looking for someone to yell "extra!" outside Davey Lodge at 1AM. Apply today!
---