"Misogynistic" and "Classist": 'Divorced Dads for ANUSA' Withdrawn From ANUSA Elections
Posted On August 28, 2021
---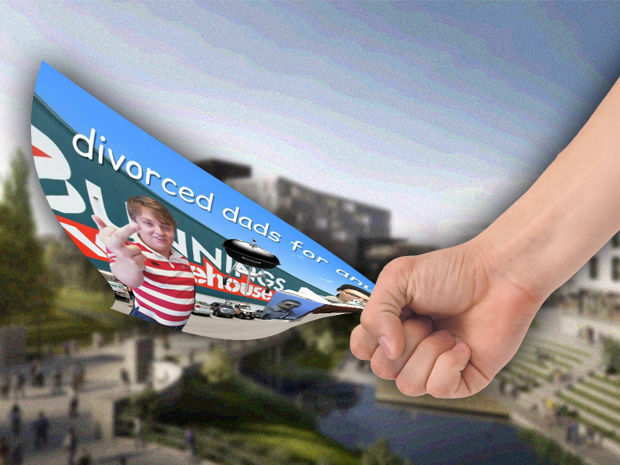 By Nathan Bow
Despite launching on Tuesday, Ben Wicks and Elijah Smith have officially withdrawn their 'Divorced Dads for ANUSA' ticket after it was criticised as "misogynistic" and "classist" on several Facebook comments. Wicks and Smith have also taken down the ticket's Facebook page.
After the duo's self-described "electoral failure" in last year's ANUSA elections, 'Divorced Dads for ANUSA' originally planned to contest this year's NUS Delegate positions under the National Labor Students (NLS), the labor-left faction. 
According to their press release, the pair's policy platform included "winning back our wives", "mak[ing] sure that Unis are safe places for divorced dads" and "converting Kambri Lawns into a cage fight arena".
The ticket was not well-received by students. One Facebook comment on a Woroni post described Wicks and Smith as "cosplaying working-class people", continuing that it "feels a bit gross coming from two well-educated white men". Another from SAlt affiliate Grace Hill expressed similar sentiment, receiving 22 likes.
 "NLS running the male chauvinism ticket now?" Hill asked. 
One student – who wishes to remain anonymous – told Observer that their reaction to the ticket release was "one of shock and disgust" considering "the whole premise of the ticket was indirect misogyny and allusions to domestic violence". They said they had felt "extremely uncomfortable reading the policies" of the ticket, adding that it was "disappointing to see, especially from a labor-aligned ticket". 
A representative from the ANU Labor Students Club – who are politically aligned with 'labor right' – stressed that 'Divorced Dads for ANUSA' has "no affiliation" with the club, and that they "[do] not condone the behaviour exhibited by this ticket". 
"It's really disappointing to see candidates use a 'joke' ticket as a means to try and get elected to the NUS", the individual continued.
The ticket's theme holds striking similarity to a 2020 University of Sydney (USyd) SRC ticket titled 'Divorced Dads for SRC'. After a comment was made drawing a link between the two tickets, USyd's 'Divorced Dads for SRC' stated "yeah nah good to see the movement growing". 
Both Wicks and Smith have both expressed remorse "for the harm that [they] have caused" and have decided to withdraw the ticket to "prevent any further harm".
The pair's full statement is as follows:
"Elijah and myself have made the decision to withdraw Divorced Dads For ANUSA. We made this decision in response to the concerns of some of our friends, colleagues and fellow students, who we have always tried our hardest to advocate for and represent.
Divorced Dads for ANUSA was intended to be a light hearted joke ticket that self-deprecatingly poked fun at Elijah and I's unsuccessful election campaigns in 2020. The ticket's ideas came from both Elijah and I's own experiences growing up in homes where watching The Block and trips to Bunnings were essential family activities, and Saturday sport was sacred. 
We recognise that the content produced by our ticket has unintentionally caused offence to some and we are deeply sorry for the harm that we have caused. In order to prevent any further harm, we have made the decision to withdraw the ticket."
Graphics by Joseph Oh
Know something we don't know? Email [email protected] or use our anonymous tip submission.
If you have an issue with this article, or a correction to make, you can contact us at [email protected], submit a formal dispute, or angery react the Facebook post.
Want to get involved? You can write articles, photograph, livestream or do web support. We're also looking for someone to yell "extra!" outside Davey Lodge at 1AM. Apply today!
---