ANU Student Accused of Sexual Assault Granted Bail
Posted On September 21, 2021
---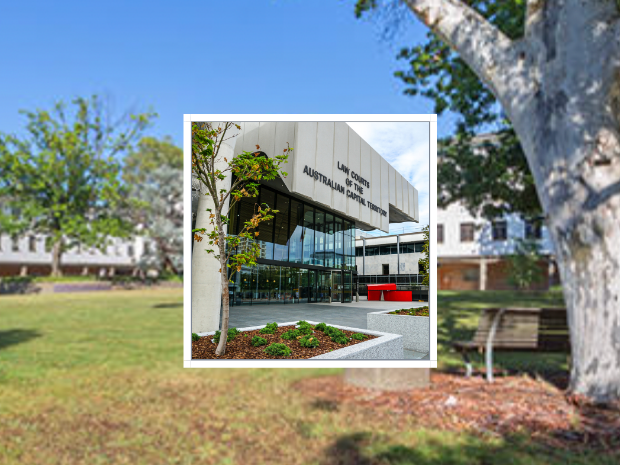 By Sharlotte Thou & Tom Kersten
TW: Mentions of sexual assault and self harm 
On Saturday morning, ACT Police confirmed 20 year old Alexander Matters was arrested at Burgmann College after members of the Sexual Assault & Child Abuse team executed a search warrant of Mr Matters' college room. Mr Matters has now been granted bail following a mental health assessment. 
Mr Matters, a second year ANU law student and former Labor Party political staffer was charged with "two counts of sexual assault without consent" on Friday 17  September. The ABC and other news outlets have reported that he has been charged with two counts of rape. 
The charges come after an alleged sexual assault on April 10 2021, which was first reported to police in August. A formal complaint and written statement was lodged last week. Mr Matters appeared in the ACT Magistrates Court on Saturday 18 September. 
Mr Matters was granted bail on Monday 20 September after a mental health assessment. Courts received "information from Mr Matters' college about his situation" and reports of comments made by Mr Matters to police about self harm. 
The Canberra Times has reported that Mr Matters is required to remain in the ACT at a "student accommodation complex" and be supervised by ACT Corrective Services. Mr Matters has additionally been forbidden to make contact with the complainant or be within 100 metres of them. 
Labor MP David Smith, who Mr Matters was previously working under, said in a statement that Mr Matters' employment had been "terminated, effective immediately". He expressed his sympathies for the complainant, and said "it would be inappropriate to comment any further at this time". 
Mr Matters has not entered pleas at this stage. If convicted, he could face a maximum 12 years imprisonment. 
The case will return to court on October 12.
If this article raised any concerns, help is available:
Lifeline: 13 11 14 
Headspace: 1800 650 890
Beyond Blue: 1300 224 636
ANU Wellbeing & Support: 1300 050 327
ANU Wellbeing & Support (International): +61 488 884 170 (text)
Graphics by Junyoung Chun
Know something we don't know? Email [email protected] or use our anonymous tip submission.
If you have an issue with this article, or a correction to make, you can contact us at [email protected], submit a formal dispute, or angry react the Facebook post.
Want to get involved? You can write articles, photograph, livestream or do web support. We're also looking for someone to yell "extra!" outside Davey Lodge at 1AM. Apply today!
---