A Guide to Bulk Billing Practices and Where You Can Find Them
Posted On October 1, 2021
---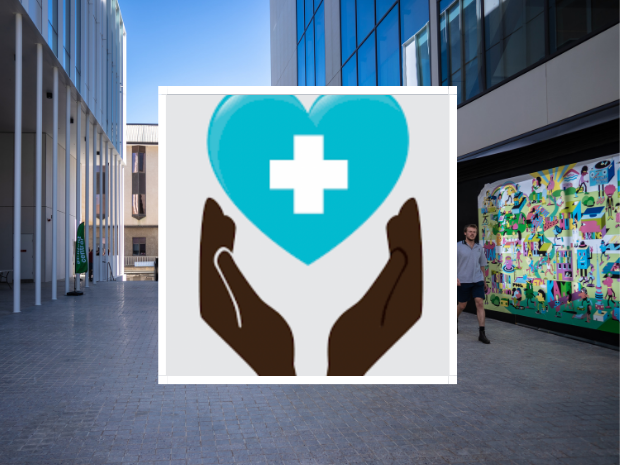 Bulk billing, the total subsidy of patient costs under the Medicare system, is a practise among some health professionals that makes services more affordable and accessible. However, locating a practitioner that offers this benefit when seeking health care in the ACT can be a difficult and time-consuming process. According to the Department of Health, the ACT sits at a 69.1% (2020-21) GP bulk-billing rate, far below the 88.8% national rate. Observer takes a look at some of the health facilities in close proximity to the ANU campus that offer bulk billing and other affordable options:
The National Health Co-Op
Kambri Clinic: L2, Building 156, Joplin Lane, Acton ACT, 2602
Phone: (02) 6178 0400
While the NHC isn't currently taking on new members since entering voluntary administration, all ANU students are automatically members of the National health Co-op. In this membership, students receive access to bulk billed GP appointments and several allied health and psychology services across all 8 of their medical centres across the ACT/Yass.
Hobart Place General Practice
Levels 2 and 3, 28 University Avenue, Canberra City ACT 2601
Phone: (02) 62474342 
Located on University Avenue, Doctors Bessel, Alam, Kang and Duffy at Hobart Place General practice offer bulk billing for ANU students who show their full-time student ID at the time of their first appointment. They will also offer direct billing for Allianz insured students that hold an Overseas Student Health Cover (OSHC) policy.
 13SICK National Home Doctor Service
Website: https://homedoctor.com.au/
Phone: 13SICK (13 7425)
This Home-visit doctor service provides out-of-hours care on weeknights, weekends and public holidays for urgent, but not life-threatening conditions all across Canberra. Anyone with a Medicare card can request a fully bulk billed visit, and a medical report will be sent to the patient's GP to keep them in the loop.
 Headspace
1-3, 1 Torrens Street, Braddon, 2612, Australian Capital Territory
Phone: (02) 6113 5700
Headspace has centres all over the country, with one in walking distance of the ANU for people between the ages of 12-25. As well as online resources, headspace offers free mental health, sexual health and alcohol and drug support as well as many lower cost psychology and counselling services. If you have a mental health care plan (which can be set up with a GP), up to ten sessions with a psychologist may be bulk billed.
 Canberra Clinical and Forensic Psychology
Hobart Place, lvl 10, Canberra City AMP Building
Website: https://ccfpsych.com.au/
Whilst not a bulk billing practice, some clinicians offer a limited number of bulk-billed therapeutic and assessment services under a referred GP mental health plan. 
 Inclusive Pathways
Havelock House, 85 Northbourne Ave, Turner ACT 2612
Website: https://www.meridianact.org.au/inclusive_pathways
Inclusive Pathways is a new program by Meridian Wellbeing Services in incorporation with the Capital Health Network and Primary Health Networks ACT. The program provides free psychological therapies and general mental health support to LGBTIQA+ people or those questioning/exploring their identity who live in the ACT. People who access this service will need to have a Mental Health Care Plan or be willing to get one with guidance from Meridian.
 Bulk billed or not, most psychology practices will offer up to ten rebated sessions with a psychologist for a patient with a Mental Health Care Plan (MHCP) supplied by their GP under the Better Access Scheme. An MHCP may contain a referral to a psychologist or counsellor as well as an outline for the types of treatments and strategies required to improve and maintain your health. Most psychology clinics currently have long waitlists for appointments, but it can still be worth booking in advance, submitting enquiries, or checking with the practice itself for availability.
 For Medical Emergencies/Crisis  
Triple Zero: 000
ACT Mental Health Triage Service (CATT): 1800 629 354; (02) 6205 1065)
Lifeline: 13 11 14 
For Mental Health Support:
Beyond Blue: 1300 22 4636
FriendLine: 1800 424 287
ANU Wellbeing and Support: 1300 050 327 
ANU Wellbeing and Support (International): +61 488 884 170 (text) 
Graphics by Junyoung Chun
Know something we don't know? Email [email protected] or use our anonymous tip submission.
If you have an issue with this article, or a correction to make, you can contact us at [email protected], submit a formal dispute, or angery react the Facebook post.
Want to get involved? You can write articles, photograph, livestream or do web support. We're also looking for someone to yell "extra!" outside Davey Lodge at 1AM. Apply today!
---