In-Person Component to SOAD Graduate Showcase Confirmed for 2022 following Student Petition
Posted On November 2, 2021
---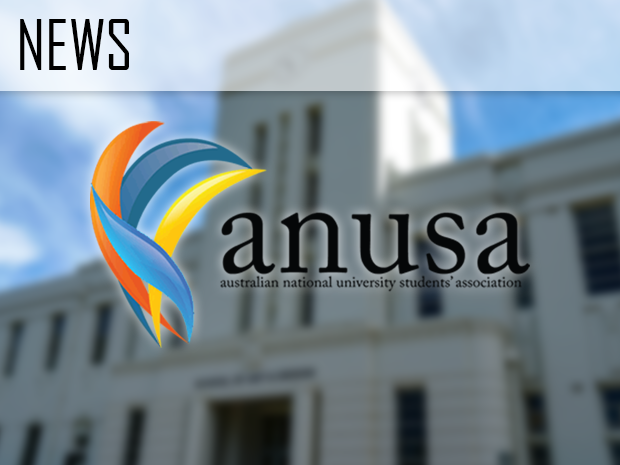 By Georgie Ralphs
The School of Art and Design (SOAD) have announced that a second Graduating Exhibition will go ahead in-person in 2022, following student concerns over the online exhibition.  
The Graduating Exhibition showcases the work of over 60 undergraduate and postgraduate students at the SOAD: including Visual Arts, Design, Art Theory & History and Curatorship students.
The exhibition provides students with an invaluable opportunity to display their work in a professional gallery context. However, to many SOAD students, like incoming ANUSA Educational Officer Beatrice Tucker, the exhibition also represents the highlight of their degree. It is the culmination of hundreds of hours of work and represents a shared common goal that bonds arts students together. 
According to Tucker, students "came to the ANU because of the ANU's Graduating Exhibition, they moved cities for that show." 
One such student is Sophie Dumaresq who told Observer that the graduate showcase was a large part of why she chose the ANU and a determining factor in deciding which classes to enrol in. 
On October 4th, the SOAD gallery team announced that the exhibition would take place online. They stated that they were "disappointed" by the lack of an in-person show but were excited to "promote and present [student's] work to a broader audience", including to industry professionals, patrons and families from Australia and beyond. 
Despite the easing of COVID restrictions, the gallery team stated that "an indoor event at this scale" would unlikely be allowed by the ANU's return to campus plan. 
Many students were deeply frustrated by the SOAD's decision. Some students felt that they were too under-resourced to present their work professionally online, whilst others lamented their inability to learn installation skills and practice the art of displaying their own work.
Those students who created three-dimensional work claimed that an online exhibition would fail to capture the embodiment in their pieces. They also felt it would disadvantage their opportunity to receive an award under the Emerging Artists Support Scheme (EASS) which, according to the SOAD's website, provides "assistance for graduating artists when it is most valuable".
Students raised these concerns in a petition to the Head of SOAD, Dr Beck Davis, that received over 50 signatures – over half the impacted cohort – and again during a meeting with Davis and Senior Gallery Coordinator Megan Hinton on the 13th of October.
Towards the end of the meeting, Hinton revealed that an in person exhibition will take place in 2022 – likely between May and August. She went on to say that the exhibition will run in consultation with a student committee. 
Whilst students expressed their gratitude for the compromise, many felt disappointed that the in-person component would occur so late in 2022. Others felt frustrated by the delayed nature of the announcement. They claimed that if SOAD had a genuine interest in student concerns, needs and consultation they would have announced the in-person exhibition at the start of the meeting, to allow adequate time for students to voice their questions and opinions. 
Beatrice Tucker told Observer that students "were made to feel like children, all the way up until [they were given their] reward, our sweet treat, a delayed grad show next year announced at the end of a meeting where [the SOAD] feigned concern while not listening". 
Tucker continued that "if that delayed grad show win was meant to make [SOAD students] forget about the rest of the loss we've endured throughout our entire degrees, I'm here to say that we will never forget."
Third year SOAD student Adelaide Higgins echoed this sentiment, saying the decision represented "all that we've lost in our entire visual arts degrees."
ANUSA Vice President Christian Flynn told Observer that the ANU has "a long-standing issue" with not providing certain faculties – including the School of Art – with the "requisite funding and resources that they deserve". He stated that ANUSA "absolutely supports" the concerned students and will "continue to push for the ANU" to "prevent course cuts" and ensure a better "learning experience for all".  
SOAD students have felt especially disadvantaged by the pandemic. Students' access to workshops have been slashed over the last two years, dropping from 1200 hours of workshop access to roughly 570 hours a semester. Despite this, the quantity of course work has remained the same. More broadly, the College of Arts and Social Sciences has faced major funding cuts in the COVID era, including the disestablishment of three positions in the Arabic Department in 2020. 
Honours student Toni Hassan argues that "[the] pandemic should not become the excuse to wind things back" and that the SOAD's future "will be strengthened by strong student community input". 
Meanwhile, the Drill Gallery – an ANU run gallery that showcases external artists – has announced its plans to re-open from the 3rd of November. 
Another third year SOAD student told Observer that Drill Hall Gallery's reopening was like "salt in the wound", continuing "it shows us what the ANU's priorities are" and where they "are willing to invest energy". 
Know something we don't know? Email [email protected] or use our anonymous tip submission.
If you have an issue with this article, or a correction to make, you can contact us at [email protected], submit a formal dispute, or angery react the Facebook post.
Want to get involved? You can write articles, photograph, livestream or do web support. We're also looking for someone to yell "extra!" outside Davey Lodge at 1AM. Apply today! 
---