Students Left Frustrated as 'Forward Only' Wattle Quizzes are used as Assessments
---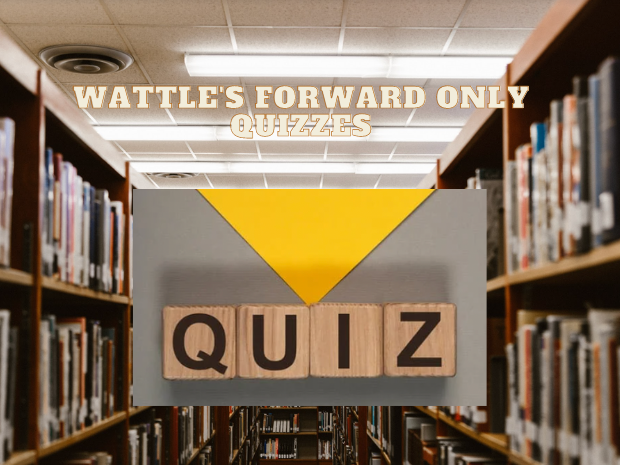 By Brianna Elliott
Frustrated students are criticising their course's online quizzes and exams for being 'forward only', meaning they cannot flip back and forth between questions.
In the typical format for Wattle quizzes, students are able to answer questions in any particular order and change previous answers within the quiz time limit. Students have claimed that the 'forward only' quiz and exam layout not only places additional pressure and stress on students but also counteracts the purpose of Education Access Plans (EAPs). 
The courses known by Observer to be using the 'forward only' quiz structure include LAWS2244 (Litigation and Dispute Management), POLS2009 (Bureaucracy, Politics and Power), POLS2137 (Meaning in Politics: Interpretation, Method and Critique) and ECON1101 (Macroeconomics 1). 
An ANU spokesperson told Observer that "Wattle quizzes are one of many tools used by ANU for assessment, [and] individual course convenors are responsible for how these quizzes are used in their respective courses". 
When asked what the rationale for forward-only quizzes is, the spokesperson continued, "at ANU academic integrity is paramount; it is what ensures our students know they are getting a robust and high-quality qualification". 
When Observer reached out to students in these courses, one expressed that the "inadequate time provided and [the quiz] did not give students an opportunity to read and then reconsider a question in its entirety (particularly for short answer questions)". 
This concern was echoed by several students.
Other students stated that the 'forward only' layout disadvantaged them in comparison to an in-person test. One student asserted that "if it were an in-person/paper quiz, you would be able to flip back and forward and think about the most strategic way to answer questions, but this provided none of that opportunity." 
An anonymous post to the ANU Confessions page also expressed frustration. "[Forward only quizzes] don't 'encourage' academic honesty, it encourages me to PANIC and pick an option I immediately regret", the confessor said. 
A similar confession raised the effect the quizzes may have on students with EAPs. "There's so much pressure and it almost cancels out my EAP requirements to take the midterm in the first place", they stated. "I would actually argue that it's ableist to use forward-only quizzes". 
The EAPs are designed to help students participate in their courses, be academically successful and achieve their best through supportive programs. This program gives students the opportunity to have special exam arrangements to ensure inclusivity for all students. 
While no one that was contacted by Observer had their own EAP, one student undertaking POLS2009 knew a friend that applied for an EAP and was granted only an additional 1.5 minutes to the set 15-minute quiz worth 15 percent of their final grade. 
Another individual who had studied a COMPs course said, "[they] don't have an EAP mostly because several COMP lecturers are or were notorious for ignoring them so [they] never bothered". 
Responding to the lack of support for EAPs, an individual criticised the rigid online exam layout as "the forced order will be in the order that makes sense to the lecturer, which will not always make sense to the students, depending on how [they] learn and what connections [they] make. ADHD and autistic students in particular are likely to have different associations between different parts of the course content, and forcing those students to move through the question in an order that doesn't suit their way of thinking does nobody any favours."
Prior to the completion of the 'forward only' examinations, some students contacted their course professors, convenors and tutors to question the reasoning behind the decision to enforce this structure. The reply some students received was "just to be really careful when submitting answers". 
The same course convenor who sent this reply, "has acknowledged that [the marks] are low across the board", once the grades were released for the online quiz. 
However, since the midterm examinations, both the LAWS2244 and POLS2009 final examinations and future online quizzes have been altered to remove the 'forward only' feature. The LAWS2244 end of semester exam has also been extended by 30 minutes "in acknowledgement of the unreasonable time constraints". 
The ANU spokesperson recommended that students with concerns about Wattle quizzes in their courses should get in contact with their course convenor, the Associate Dean for Education at their academic college, or the Dean of Students. 
---