In Conversation with Pocock on Election Night: Aiming for a Brighter Future
---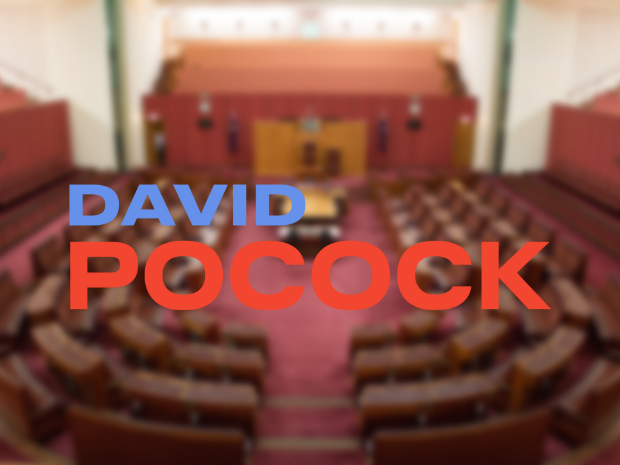 By Mackenzie Watkins, Ethan Schultz and Will Haldane
With the 2022 federal election winding down and a new government established, this year's election has been noted for the significant role of independent candidates. Amongst the several independents who ran for the Senate in the ACT this year is ex-Wallabies player and conservationist David Pocock. 
Pocock is likely to be successful in unseating the Liberal's Zed Seselja – who has been a senator in the ACT for almost a decade. With the ACT holding two Senate seats in Parliament, Pocock's election would mark the first time in the history of the territory that the seats have not been occupied by one Liberal and one Labor senator.  
In the midst of a jubilant atmosphere at the QT – the location of Pocock's election party – Pocock reinforced to his supporters that he is someone willing to stand up for the community. He made extensive reference to how his movement has changed the conversation in Canberra for good, to make "politics about people again."
He gave his address standing between two live coverages: one of the election, the other the Brumbies game. The crowd often broke into applause, either at the sight of a successful try, or an electorate voting independent. Pocock quipped that he felt "caught between two worlds." 
Observer had the opportunity to interview David Pocock at his campaign's election party to discuss education, the environment and his broader policies. At the event, Pocock's speech outlined his key objectives in the senate: to pursue more effective environmental policy, lower the cost of living, focus on wellbeing for social and ethnic minorities and to "bring integrity back to politics."
On education, Pocock said that "education in a country like Australia needs to be accessible and affordable for everyone". Pocock further outlined that Australians hold the "very reasonable expectation" that cost should not be the determining factor of attaining an education. 
Placing emphasis on Australia's vast wealth and opportunity, Pocock made the case that "no matter what family you come from", you are entitled to "actually have opportunity" to achieve. 
With the recent changes to Commonwealth Supported Places subsidies by the Morrison government, Pocock stated "it seems crazy to me that you got students a year or two apart, where one's paying double for the same degree". Pocock continued, adding that there should be more pricing equity between degrees, and one should not be discriminated against when trying to specialise. 
Integrity and accountability were themes raised by independent candidates across the country, and Pocock was no different. On this, Pocock said he supported legislation already submitted by other independents citing Helen Haines' anti-corruption bill. 
He was candid in saying that issues such as "climate and integrity" are the key issues which will "play out in the polls", and claimed that with these things on voters' consciousness, independents will succeed long into the future. 
On the topic of climate, Pocock outlined his plans for ambitious emission reductions corroborated by other 'teal' candidates. In line with the member for Warringah, – Zali Steggall – Pocock sets his goals for emissions reductions at 60% by 2030. 
Motivated not only by "moral responsibility", Pocock clearly outlined how the energy transition provides a unique economic opportunity for Australia to grow a renewable export industry and seize on low-cost renewable energy. In his public address, he labels a "lost decade of denial and delay" as time which needs to be made up for, further claiming, "this is a huge opportunity that we can't afford to miss."
Providing examples of Sweden and their green steel exports and research done by various academics, Pocock mentions that the Australian green export industry could be valued up to $800 billion dollars in the future. He claims that these opportunities will not only create "well-paying jobs", but replace fossil industries in places like "the Hunter and Northern Queensland".  
Pocock also emphasised pursuing equality throughout the ACT. He comments on the sky-rocketing cost of living and the 38,000 Canberrans living in poverty. 
"It's not acceptable for a city like ours." 
Alongside economic equality, Pocock acknowledges the need for social equality. Saying, "we need to challenge ourselves, and ​​the people around us, to actually get on with creating a more equal and inclusive society." 
In his speech, he finished with a final comment for his vision for politics. 
"Doing politics differently isn't just a trite slogan, it's really been the north star of what we've been trying to do in the ACT. Trying to make politics about people again. Politics is ultimately about our shared life together, and about what kind of future we want to build, about what kind of city we want to create, and about what kind of country we want to be a part of."
At the time of publishing Pocock is the likely favourite to claim the ACT's second senate spot, according to ABC election data.
Know something we don't know? Email [email protected] or use our anonymous tip submission.
If you have an issue with this article, or a correction to make, you can contact us at [email protected], submit a formal dispute, or angry react to the Facebook post.
Want to get involved? You can write articles, photograph, livestream or do web support. We're also looking for someone to yell "extra!" outside Davey Lodge at 1AM. Apply today!
---