ANUSA Night Cafe Hopes to Open in November
---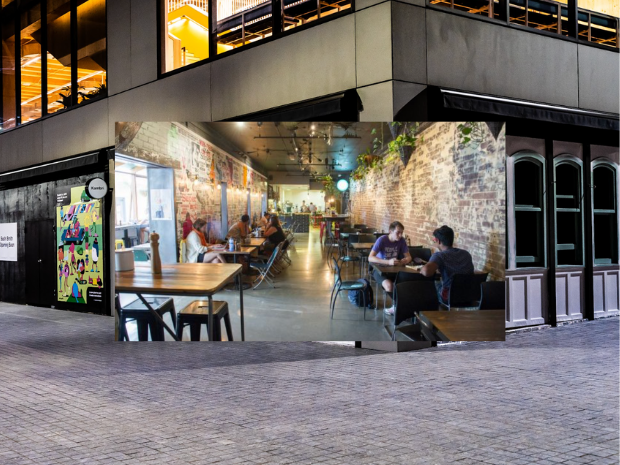 By Tom Kersten
During last year's ANUSA Election, ticket 'Grassroots ANUSA' campaigned heavily on the establishment of a night cafe in Kambri, promising to deliver "a safe space on campus late at night", providing "low cost dinners".
Observer understands that ANUSA is currently creating a business plan to submit to Kambri, which is required before a quote for the rent can be received. 
ANUSA Treasurer Jaya Ryan told Observer the business plan should be "finished before the end of the winter break".
Should ANUSA then receive a suitable rent proposal before the start of next semester, Ryan believes "it wouldn't be unfeasible" to see the cafe open "before the end of November", promising to "immediately start setting up the night cafe" once a rent agreement has been signed.
However, Ryan states that any rent agreement must allow ANUSA "to run a sustainable business". 
During last-year's election, Ryan told Observer that an 'Ethical Finances Committee' would be established for the cafe, to ensure the cafe "reflects the values of the student body".
Ryan expresses he "wouldn't be comfortable putting student money towards the business" without the assurance that the suppliers met "certain minimum ethical standards."
Speaking to Observer, Ryan said ANUSA hopes "to create a truly student friendly cafe," as the student association feels that "other retailers in Kambri cater to non-student demographics."
"ANUSA wants to achieve a communal atmosphere where students can not only afford cheap options but feel as though they own the space."
"We want a place for political discussion and organising to thrive" Ryan said, adding that clubs and societies will be able host events within the cafe.
Ultimately, "our aspirational vibe is to make it like a student union-run Café de Flore," where students will be able to study, socialise and collaborate all in the one space.
When asked by Observer if the cafe will prioritise hiring students, Ryan said "absolutely we would" highlighting that "safe, well paid employment is scarce for students in Kambri." 
Graphics by Junyoung Chun
Know something we don't know? Email [email protected] or use our anonymous tip submission.
If you have an issue with this article, or a correction to make, you can contact us at [email protected], submit a formal dispute, or angry react the Facebook post.
Want to get involved? You can write articles, photograph, livestream or do web support. We're also looking for someone to yell "extra!" outside Davey Lodge at 1AM. Apply today!
---