Census 2021: On-Campus Students
---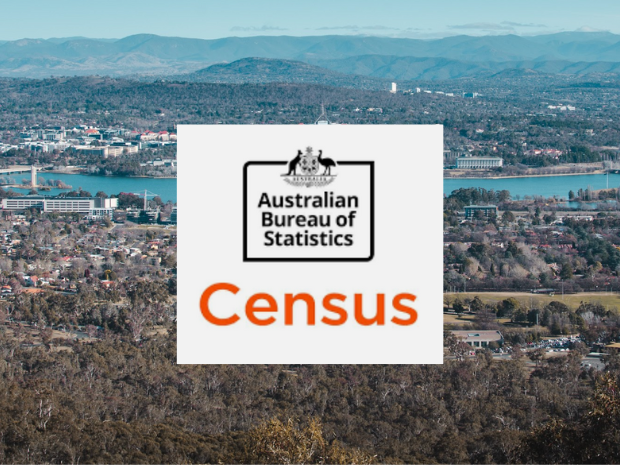 By Tom Kersten
The 2021 Census provides a snapshot of the ANU community living on campus. 
The on-campus population increased by 37%, with data showing that 2848 people were on-campus during census night. 305 people who completed the census on-campus indicated having a different usual place of residence. 55% of the population is female.
Given the increase in population, the demand for beds on-campus will only increase. Last year, an ANU spokesperson told Observer occupation rates for on-campus accommodations were on average 70%. Occupancy data for this year was not available at the time of publication, however, it is anticipated to be higher than last year's 70% due to the return of international students.
The opening of 'Student Accommodation 8' next year will provide around 900 extra beds, significantly increasing the capacity of on-campus accommodation.
The median age of those living on-campus is 19 years old, meaning half the population is younger than 19 and the other half are older. Noticeable age groups include five people aged between 0-4 and ten people above the age of 50.
Nearly 30% of the on-campus population were born overseas, the most common overseas birthplace being China, where 149 people were born. This was followed by England (113) and India (87). 
Close to one-quarter of residents reported speaking a language other than English. Chinese languages, including Cantonese & Mandarin had 236 speakers, with Indo-Aryan languages such as Hindi & Sinhalese having 112 speakers. Thirteen respondents considered their English language skills to be "not well".
25% of the on-campus population indicated being religious, with Anglican and Catholic having the most religious affiliations. At the time of the last census, in 2016, this figure was at 40%.
Just over 800 people live with a long-term health condition, with nearly half reporting to have mental health conditions. Asthma was the second most reported health condition, followed by 'other long-term health conditions' not listed on the census questionnaire. 
17% of those on-campus indicated not receiving an income, while the median weekly income is $257. Eighteen people who completed the census on-campus received a weekly income of $2000 or more.
Forty-six people were married at the time of census night, with 9 people either separated or divorced.
Territory-wide, the Australian Capital Territory experienced the greatest population increase within the country, growing by 14.4% to 454,499 people. The ACT also registered the highest average personal weekly income within the country at $1203.
Discussing the higher-than-anticipated population increase, Chief Minister Andrew Barr previously said "now is the time to invest in our city, in infrastructure that is built for Canberra". 
Barr said that this will "ensure that the Canberra of 2030 continues to be one of the most liveable cities in the world."
Graphics by Junyoung Chun
Know something we don't know? Email [email protected] or use our anonymous tip submission.
If you have an issue with this article, or a correction to make, you can contact us at [email protected], submit a formal dispute, or angry react the Facebook post.
Want to get involved? You can write articles, photograph, livestream or do web support. We're also looking for someone to yell "extra!" outside Davey Lodge at 1AM. Apply today!
---