Residential Halls Remove Mandatory Isolation for COVID Positive Students
Posted On October 16, 2022
---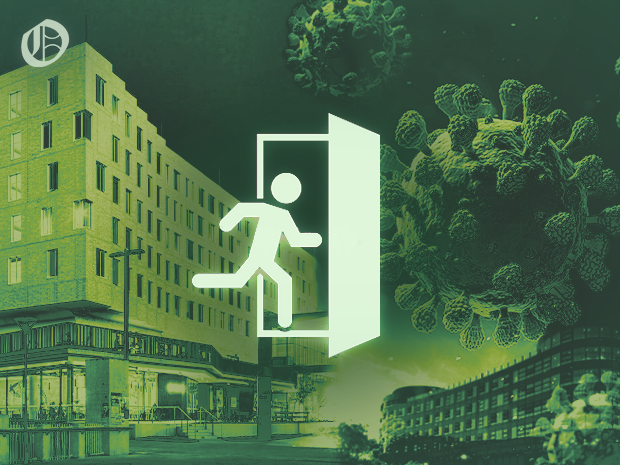 By Eleanor Ellis 
On Friday 14 October, Residential Halls notified students of updates to the 'COVID-19 Safe Behaviours' documentation. The biggest change is the removal of mandatory isolation for students who test positive for COVID-19.
This change is in accordance with the Federal Government's announcement in September that 5-day isolation would no longer be mandatory, effective from 14 October.
ANU recommends that residents who display symptoms or test positive limit their movement outside private rooms as much as possible. Using masks and maintaining social distancing is also strongly recommended.
Residents who test positive are still required to register their positive result with ACT Health and notify ANU through this form.
Other behaviours recommended include routine cleaning, opening windows/doors for ventilation, maintaining good hygiene practices, monitoring for symptoms, and using Rapid Antigen Tests if students feel unwell or come into contact with someone who has COVID.
While COVID health directives have eased in the broader community, the ANU encourages students to follow these recommendations to "provide and maintain a safe environment for all staff and residents". 
Students who have concerns about their mental health are encouraged to contact the Residential Heads, Wellbeing Coordinators, or the ANU Counselling Centre.
Support & Resources:
ANU Counselling: 02 6125 2442 or [email protected]
Student Safety & Wellbeing: [email protected]
ACT Health COVID-19 Webpage
ANU COVID-19 Advice Webpage: 
ANU WHS Handbook COVID Safety Management 
Graphics by Will Novak
Know something we don't know? Email [email protected] or use our anonymous tip submission.
If you have an issue with this article, or a correction to make, you can contact us at [email protected], submit a formal dispute, or angry react the Facebook post.
Want to get involved? You can write articles, photograph, livestream or do web support. We're also looking for someone to yell "extra!" outside Davey Lodge at 1AM. Apply today!
---