ANUSA Birth Control Subsidy has been Reintroduced
---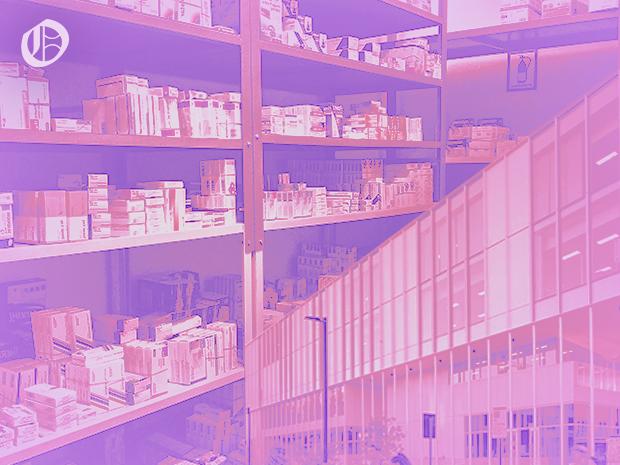 By Nuria Olive
The ANUSA Women's Officer Phoebe Denham has confirmed that the birth control subsidy from 2022 has been reintroduced this week.
The subsidy last year enabled students to purchase birth control at a 50% cost reduction from the University Pharmacy. 
 The 50% subsidy covers prescriptions for the contraceptive pill, implants, injections, and IUD's. To access this subsidy in 2022, students had to show their student ID card at the University Pharmacy and could only get one pack at a time. 
 However, there are some changes from last year.
 This year's subsidy is in the form of a reimbursement. After purchasing birth control at the full price, students must send an email to [email protected] with their receipt and bank details. This should be submitted within 2 weeks of purchase. 
 Another significant change is that birth control does not need to be purchased from only the University Pharmacy to be eligible. Students are now able to purchase from any pharmacy and will still receive the reimbursement.
 ANUSA Women's Officer Phoebe Denham has told Observer that "hundreds of students accessed the subsidy and the program was a huge success" in 2022.
 Denham believes the primary benefit of the subsidy is that "students are able to access birth control products at far cheaper rates than they otherwise would be able to. This is valuable because birth control is merely one of countless necessary expenses for many students, and is not something that anybody should have to pay for". 
 ANU student Charley Barnes used the subsidy in 2022. "It was good financially", she said. "I paid $63 for 3 rounds versus what I paid a week ago which was $90". 
 "I didn't know about it [the subsidy], but I normally got my pill from the ANU pharmacy because it was convenient and the pharmacist asked for my uni ID". 
 Barnes adds that "it made [her] feel like the uni was doing something that actually affected [her]" as "it saved [her] money and was related to sexual and reproductive health". 
 At ANUSA's SRC Meeting 6 held on 19 October 2022, it was disclosed that approximately $14,977.40 was spent on the scheme since its inception on 21 March. 
 An anonymous source who also took advantage of the subsidy last year, tried to use it a second time at a later date, but was told by the pharmacy that "it wasn't running because ANUSA had run out of money for it and wasn't paying the pharmacy the supplement [anymore]". 
 In regards to this year's funding, the Women's Officer stated ANUSA will be setting aside an amount for the subsidy again, however "it is not expected to last the whole year and will be topped up as demand requires". 
 Students are limited to purchasing $250 worth of birth control throughout the year, but may be eligible for the ANUSA Medical Grant if this amount is reached. 
 ANUSA's Medical Grant can also be applied for if students are unable to pay the full price upfront and require support. 
 An ANU spokesperson has noted the importance of "improved access to these important medications and increased health care options for women" as they are "an important step toward equity and wellbeing". 
 ANU has its own partnership with Share the Dignity, providing students free period packs containing 6 tampons and 2 pads across campus. There are 5 vending machines where students can access these products for free. These are located in Chifley Library, Hancock Library, Menzies Library, the Law Library, and outside ANU Community Connect. 
 Keep your eyes peeled for further information about the subsidy on the ANU Women's Department website and Facebook page!
Graphics by Will Novak
Know something we don't know? Email [email protected] or use our anonymous tip submission.
If you have an issue with this article, or a correction to make, you can contact us at [email protected], submit a formal dispute, or angery react the Facebook post.
Want to get involved? You can write articles, photograph, livestream or do web support. We're also looking for someone to yell "extra!" outside Davey Lodge at 1AM. Apply today!
---