A Deep-Dive into Exchange: What to Expect from the Application Process
---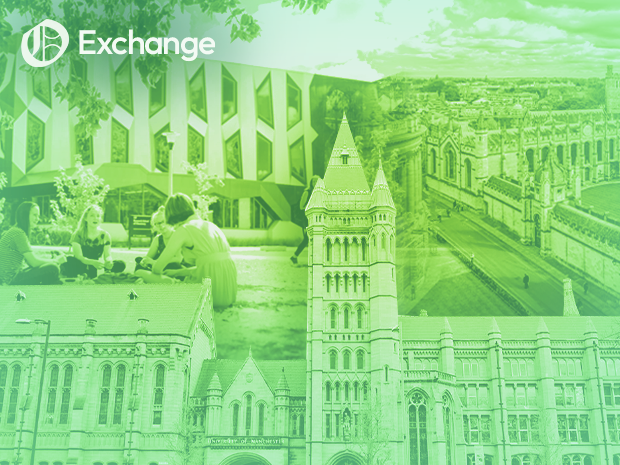 By Nuria Olive
Each semester, ANU students go on exchange to various countries to participate in international university life, meet new people, and embrace different cultures. ANU has exchange agreements with a range of partner universities across the globe, including in Europe, Asia and the Americas. 
The process, however, is not as easy as packing your bags and booking a flight. It often takes months of careful preparation.
With Semester 1 2024 exchange applications opening on Saturday, Observer spoke to ANU Global Programs about the application process and previous students about their experiences.
The Application Process
Exchange programs involve a reciprocal swap of students between two universities. Global Programs refers to this as maintaining "balance" for tuition purposes. 
If a university exchange partner agrees to accept more ANU students than they are able to send here, ANU may delay sending students until this "balance" is re-established. This has caused some exchange partners to be unavailable altogether.
To first be considered eligible, students must have completed 48 units of study, have at least 24 units available, and have a GPA of at least four. Some institutions require a minimum GPA of six.
The initial application process involves attending an Exchange Information Session, selecting five institutions in preferential order, and writing a statement of purpose for each. Global Programs notes this statement should demonstrate detailed research and that a student's "preference aligns with their personal goals".
Following acceptance, students must then apply to the host institution itself. 
Fourth-year student Pieta Sparrow went on exchange in Semester 2 2022. She said "the first part of the application was straightforward," but once approved, "that's where the real work starts". She said the process involved "a never ending list of forms and approvals". 
Students must apply for visas and travel insurance, and ensure they have sufficient courses for a full-time load equivalent that fit within their degree. 
Sparrow further notes that "obviously, once you've been accepted into a program it's your responsibility to check the boxes and do all the work". However it was noted that "there is virtually no help from the team…the lack of communication from the ANU is really frustrating".
Semester 2 2023 received an "unprecedented amount" of applications, according to ANU Global Programs. This is likely due to relaxed conditions surrounding Covid-19. For Semester 2, 382 students were accepted across 119 institutions in 29 different countries. 
Each exchange partner is listed with an approximate 'exchange availability' on the ANU Global Programs webpage. These are: red (competitive), orange (limited places but less competitive), yellow (similar number of places to applicants), and green (usually more places than applicants). 
This is indicative only and reflects the number of applications from the previous semester. They also fluctuate significantly across semesters.
Joe* was unsuccessful in being allocated to Manchester University as their first preference and discussed how "it was quite disappointing not to get [their] first preference for exchange". 
"It was advertised as green in availability on the Global Programs website and my GPA was well past the minimum required".
Joe* lamented how "they [Global Programs] say that it's not entirely based on GPA, but this made it feel like they were just going down a list of GPAs from highest to lowest until they ran out of places".
There are instances where students have been unsuccessful in being allocated to any of their original five preferences. Global Programs notes that "this has not been unique to the semester 2 2023 exchange program."
Their goal is for all students, despite this, to have the opportunity to go on exchange. "If students are open to alternative exchange partners, no student would miss this opportunity", they said.
According to Global Programs, the selection process consists of evaluating the GPA, student- provided statements and academic suitability of the university they are applying for. However, the Global Programs webpage states that selection for exchange is based on GPA to rank students.
Course Enrolment
Global Programs recommends students find six to eight courses at each exchange preference that fit within their degree. Without thorough investigation, students run the risk of having to enrol in courses that do not count towards their degree.
Regarding course enrolment, approval shifts from Global Programs to academic colleges. For instance, a Law student wanting to study Law courses on exchange must seek credit approval from the ANU College of Law. Most colleges also require that compulsory course equivalents cannot be completed on exchange. 
For students studying double degrees, studying courses from both degrees whilst on exchange requires the approval of both academic colleges. Furthermore, some host institutions only accept study from one degree. Lucy* who has completed exchange stated "the colleges don't speak to each other…in terms of the application process". 
This student also faced "a fair bit of strife with course approvals". 
"Miscommunication within the college of science" led to incorrect notes being made on her course approval letter. She was told upon return from exchange that she would not be able to graduate and her exchange was "partly nullified". 
Ultimately, the issue was resolved. However, she asserts that "the course approval system needs to be more standardised and better communicated within the colleges".
Global Programs advises that "it's important to keep an open mind" when it comes to exchange. 
"Focusing on the experience and being open to other options, rather than fixated on a specific location and trying to make this fit, allows for flexibility in placement and the possibility of being exposed to life changing experiences they may otherwise not have considered."
This is Part One of a two-part series on ANU student exchange experience. Come back next week to find out about student experience once overseas!
*Names have been changed for anonymity
Graphics by Will Novak
____________________________________________________________________________________________
Know something we don't know? Email [email protected] or use our anonymous tip submission.
If you have an issue with this article, or a correction to make, you can contact us at [email protected], submit a formal dispute, or angry react the Facebook post.
Want to get involved? You can write articles, photograph, livestream or do web support. We're also looking for someone to yell "extra!" outside Davey Lodge at 1AM. Apply today!
---