Can You Actually Be on Top of Your Degree?
---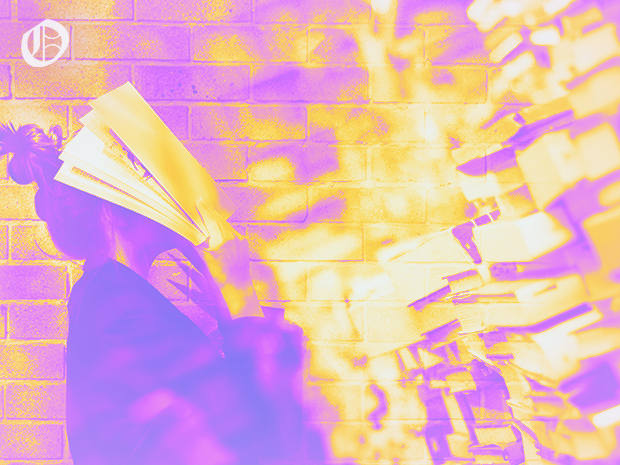 By Rowey Worner Butcher
With the mid semester break now finished, and the second semester nearing its pointy end, some ANU students might be feeling overwhelmed by the prospect of another six weeks of lectures, tutorials, readings, assignments, and group work. 
Typically, the course load for undergraduate subjects across ANU equates to a workload of 10 hours per week. If taking on a standard load of four subjects per semester (24 credit points), this adds up to a 40 hour working week for full time students. 
However, many students find themselves struggling to keep up with their coursework, despite the stated time commitments. Observer took a deep dive into subjects across a range of disciplines, speaking to past students, to see if the course outlines are all they really cracked up to be. 
Course outlines are provided for every subject on offer at ANU. They contain essential information about the subject, including course assessments and its expected workload. The outlines detail the amount of contact hours within a subject, with some detailing other recommendations for how students should use their time, generally in the form of individual study. 
Observer spoke to a third year student currently undertaking their double Bachelor of Science and Economics. When asked about the outlined requirements for an economics subject they are currently completing, they said "There's no maths prerequisite. It's bollocks, simple as that. If you haven't done two-unit maths at school, then you're at a significant disadvantage".
"[The study load] would really depend on your prior knowledge."
When asked what would be useful to amend this gap in knowledge they stated, "There should be a bridging course…but I've emailed them [The College of Business and Economics] and they said "no, sorry, we don't have that yet".
One engineering student said one of their subjects, the "worst culprit so far", allocated around 15+ hours a week to classwork, while dedicating no other time in the course guide to study for the mid-semester or final exams, which added up to 60% of their grade. 
Observer also spoke to a workshop demonstrator for an undergraduate physics course, who said the workload set for students was appropriate. "There's intentionally more questions set than what can be done [in the tutorials]" they said, "but it's sort of set that way intentionally so people can move at their own pace".
"There are also drop-in sessions at the end of the week, but barely any [students] come to them." they added.
"You're doing physics," they said. "It's going to be hard. Sorry."
For students in non-STEM courses, there is an understanding that assigned and recommended readings will dominate the allocated time for the subject. 
One PPE student, Amanda, stated that though there were a lot of readings for one of her politics subjects, she could "skim over them… then maybe look over them better if they were relevant".
She thought the course load for that subject "wasn't unreasonable," but doesn't provide "incentive to go above and beyond and study more out of curiosity".
Other students shared similar sentiments. One law student stated that they thought the workload of one of their early core subjects was "pretty reasonable".
"To be honest, when I started studying law I expected to spend a lot more time studying than I do. What I underestimated… was the number of hours I would have to work to support myself while I study", they added.
Australia's current maximum weekly hours of work for those in full time positions is 38 hours a week. While a standard study load theoretically only exceeds this maximum by a few hours, the reality is that many students are paying their own way through university.
While the majority of university fees are now delayed in the form of HECS debt, other financial demands such as rent and other costs of living require students to work in one or more casual jobs. 
With rents for some residential accommodations reaching over $500 a week, the necessity for students to have available time to work has never been greater. 
For some, however, workload wasn't the main issue. "What really irks me is that final exams do not have feedback," one student said. "I mean I do sort of understand, but how about I actually learn from the subject?".
For those students who are looking to move to three subjects per semester, summer and winter courses remain an option to stay on track for graduation. 
Some of the courses offered over the break are unique to the period, but there are many that are also offered in the regular semester. 
Observer spoke to one student who completed an English course over the most recent summer session. They stated that "the work felt a little bit easier…because there's less time to become distracted or bored".
However, they noted that, "In order to fit 12 weeks worth of content into a summer or winter intensive you end up dedicating much more hours than however many are allocated".
Field schools also remain a unique way to fill any elective credits outside of the normal semester. Field schools operate within a variety of colleges, and are run both domestically and internationally. 
Further, all ANU colleges offer internship courses, which can be a useful way to build up career specific skills and networks while breaking up traditional coursework. 
Education Access Plans (EAPs) remain a resource that can be taken up by students with pre-existing or currently diagnosed conditions which may impede their ability to complete uni work. More about EAPs can be read here. 
ANUSA also provides support for all students who may be struggling, including financial grants or emergency accommodation. Further information about their various supports can be found here. 
A spokesperson for ANU recommended that students who are overwhelmed with their course load to contact either Academic Skills or their course convenor for further support.
Support Services
ANUSA: [email protected] or 02 6125 2444
Access and Inclusion: 02 6125 2211 or 02 6178 0455 or [email protected]
Academic Skills: +61 2 6125 2972
ANU Medical Centre: +61 2 6125 2211
ANU Counselling: 02 6125 2442
ANU 24/7 Wellbeing & Support: 24/7 1300 050 327 or 0488 884 170
ANU Security: 02 6125 5549
Lifeline: 13 11 14
Graphics by Will Novak
Know something we don't know? Email [email protected] or use our anonymous tip submission.
If you have an issue with this article, or a correction to make, you can contact us at [email protected], submit a formal dispute, or angery react the Facebook post.
Want to get involved? You can write articles, photograph, livestream or do web support. We're also looking for someone to yell "extra!" outside Davey Lodge at 1AM. Apply today!
---